Brian Billick is deeply grateful to be inducted into the Ravens Ring of Honor presented by Meritage Jewelers.
The first head coach in franchise history to win a Super Bowl joins the Ring of Honor at halftime of Sunday's game.
The 65-year-old Billick is usually cool in the spotlight. But when his name is displayed at M&T Bank Stadium, joining other greats in franchise history, Billick expects to feel goosebumps.
"I think it will be very emotional," Billick said. "Mostly because of the permanence of it, seeing your name next to the other names. That's when I think it will really hit me. Because of those other names, and what it represents. It's going to be very special."
Billick is the second-winningest coach in franchise history (80-64 regular season, 5-3 postseason) behind current Head Coach John Harbaugh, who entered this season with a 104-72 record. Winning three division championships during his nine-year tenure (1999-2007), Billick led Baltimore to the playoffs four times.
Harbaugh and Billick have become good friends, and the Ravens' head coach is delighted that Billick is being honored.
"Coach Billick is an iconic Raven," Harbaugh said Monday. "He had tremendous success here. He was the guy that kind of framed the Ravens early on in the tenure of this franchise.
"It says a lot about Steve [Bisciotti, Ravens owner] and a lot about the organization that he's going into the Ring of Honor. It's the right thing. … He's earned it, and he deserves it, and it will be an honor to clap for him when he goes in."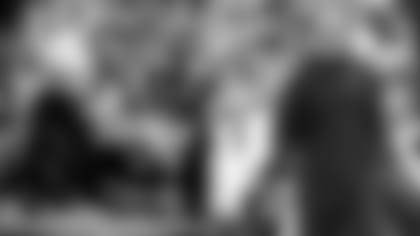 Billick was hired in 1999, fresh off being the offensive coordinator for a record-setting offense in Minnesota. Yet it was Baltimore's defenses that ruled for much of Billick's tenure. An offensive-minded coach, he adjusted and ran with it. Billick's confidence and us-against-the-world mentality were a perfect fit with the Ravens' defensive leaders.
"I guess the thing I'm most proud of is that I was a part of the culture that's been built here," Billick said. "When I visit with former players, people who are still with the organization, we can all be proud of the culture that has grown and continues to flourish today."
As head coach of the Super Bowl champion 2000 Ravens, Billick will be forever linked to one of the greatest playoff runs in NFL history. The Ravens stormed to four-straight postseason victories as a wild-card team, capped by a dominant 34-7 victory over the New York Giants in Super Bowl XXXV.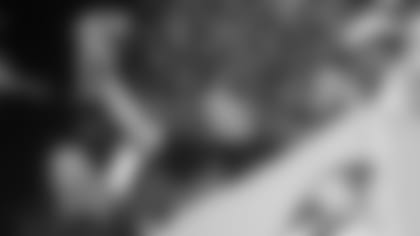 The 2000 Ravens were 5-4 through nine games and needed a late season push to make the playoffs. With the offense struggling at midseason, Billick made the difficult decision to bench starting quarterback Tony Banks in favor of Trent Dilfer.
A master motivator, Billick forbade players from using the words "playoffs" or "Super Bowl" during their championship run as a method to keep them focused on each game, rather than looking ahead. The Super Bowl was referred to as "Festivus Maximus," as Billick fostered an "us against the world" mentality that was embraced by players and Ravens fans.
Billick went to high school in California and had no connection to the East Coast before he arrived in Baltimore. He quickly learned how passionate fans in Baltimore were about sports, and he fell in love with the area.
"When I first came to Baltimore, I went by the old Memorial Stadium," Billick said. "I wanted to go over there and see it. People told me where they were sitting when Brooks Robinson did this, or where they were when Lenny Moore or Tom Matte did something. One father said to me, 'I'm so glad that I get to share the Ravens with my son. That's who his team is going to be.' That's when it struck me what we were building with the Ravens. To see my name up there in the ring is my connection with the Ravens and with the fans."