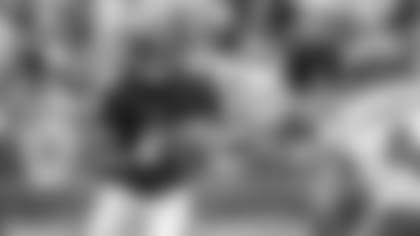 Lamar Jackson
Quarterback (2018-current)
Jackson edged out Joe Flacco in the tightest vote of the team. Jackson has clearly had the most regular-season success of any quarterback in Ravens history, starting his career with a 19-3 record, breaking the single-season rushing record for a quarterback and becoming the second unanimous MVP in league history. He's just 23 years old but has changed the game at his position. Flacco has a Super Bowl ring and was one of the best playoff quarterbacks of his era, but he was never voted to a Pro Bowl.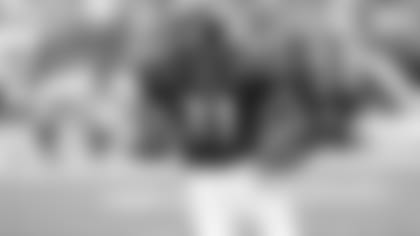 Jamal Lewis
Lewis is the team's all-time rushing leader with 7,801 yards. He posted the second-most single-season rushing yards in NFL history (at the time) with an unreal 2003 season in which he rumbled for 2,066 yards. His impact as a rookie, when he ripped off 1,364 rushing yards, was instrumental to winning Super Bowl XXXV. Lewis' physicality came to define the Ravens' rushing attack.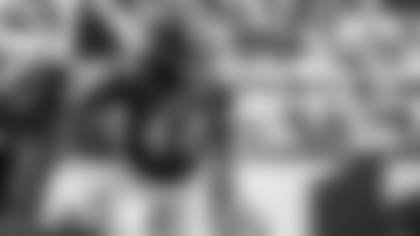 Vonta Leach
Leach was the hammer in the Ravens' rushing attack that helped win Super Bowl XLVII. His physicality at the point of attacked paved holes for Ray Rice and earned Leach two Pro Bowl trips in purple and black. He was also a sneaky effective receiver. Leach was beloved by teammates and fans alike, who loved calling out "Leeeeeach" at M&T Bank Stadium.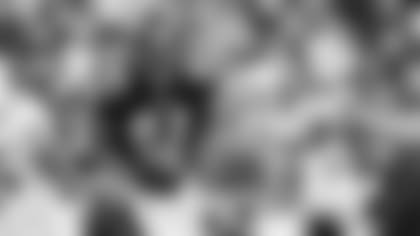 Anquan Boldin
Wide Receiver (2010-2012)
Boldin played just three seasons in Baltimore and finished eighth in receiving yards in franchise history, but his impact during the 2012 season, and specifically the Super Bowl XLVII run, was epic. At times, Boldin was like a man playing against children. He had 22 catches for 380 yards and four touchdowns in the 2012 postseason. He was also a quiet but strong leader during some of the team's finest years.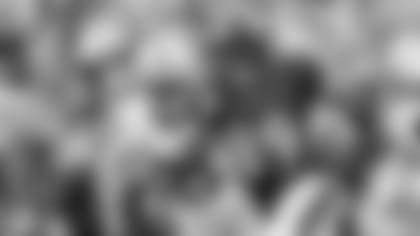 Steve Smith Sr.
Wide Receiver (2014-2016)
Like Boldin, Smith played just three seasons in Baltimore, but his style of play, personality and impact left a lasting impression. Smith made it clear who the alpha was on the field. He lit a fire under Baltimore's offense with his physicality and competitiveness. Smith topped 1,000 receiving yards and caught six touchdowns in his first year as a Raven after 13 seasons in Carolina, then suffered an Achilles injury the following season. He returned for one more year and proved he wasn't going to go out on an injury by posting 799 receiving yards and five touchdowns in 2016.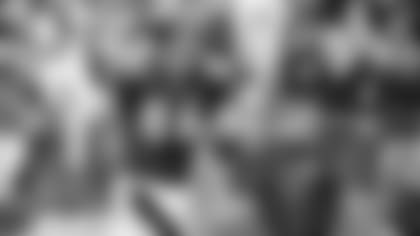 Todd Heap
Heap is second on the Ravens' all-time receiving list with 5,492 yards, trailing only Derrick Mason (5,777), and is the leader in franchise receiving touchdowns with 41. Heap was the Ravens' go-to target for much of his decade in Baltimore, a reliable pass-catcher who sacrificed his body time and time again to move the chains or find the end zone. "Heeeeeeap" was a common refrain at M&T Bank Stadium.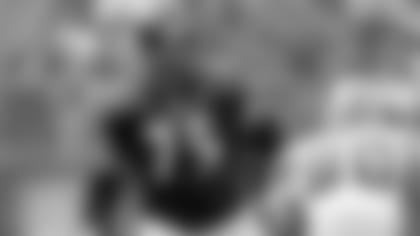 Jonathan Ogden
Offensive Tackle (1996-2007)
The Hall of Famer was the Ravens' first-ever draft pick in 1996 and Ray Lewis set the bar for excellence early on. Ogden is still arguably the best left tackle to ever play the game. He was a blend of gargantuan 6-foot-9, 345-pound size, uncanny mobility, smarts, physicality and technique. He seemed graceful and yet dominant at the same time, making it look easy over his long career that would have been even more decorated had it not been for a toe injury.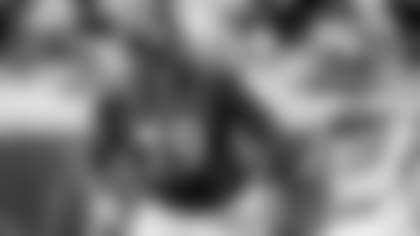 Ronnie Stanley
Offensive Tackle (2016-current)
Stanley has become one of the best left tackles in football, reaching his first Pro Bowl and All-Pro honors last season. A perfectionist of his technique and gifted athlete, Stanley was a critical piece of protecting Lamar Jackson during his MVP season and paving the way for multiple rushing records. At 26 years old, he's still an ascending player.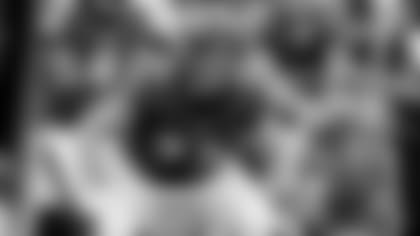 Marshal Yanda
An eight-time Pro Bowler and potential future Hall of Famer, Yanda embodied what it meant to "Play Like a Raven." The right guard was a no-nonsense grinder who maximized his farm boy strength and physical gifts to control the line of scrimmage. Yanda retired this offseason after 13 years in the league, still at the top of the game.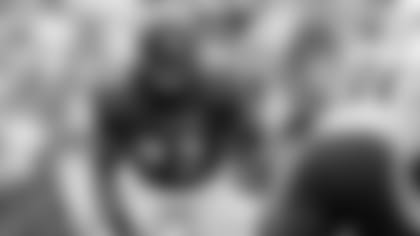 Kelechi Osemele
Osemele was an instant starter for the Ravens, helping them win Super Bowl XLVII first as a right tackle and then at left guard, where he shined brightest. He was a physically dominant player, especially in his final two seasons in Baltimore, and went to two Pro Bowls with the Oakland Raiders after departing in free agency.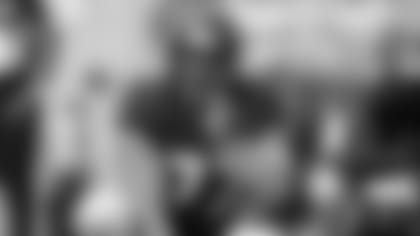 Matt Birk
The longtime Minnesota Viking was a key free-agent signing that helped gel Baltimore's offense line that was a huge reason for the offensive success in the Super Bowl run. Birk was a rock in the middle, adept at recognizing defenses and helping a young Joe Flacco shine.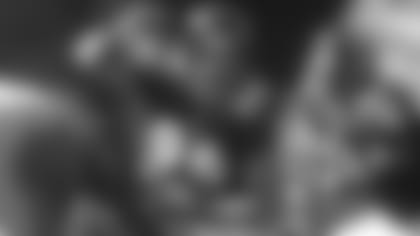 Michael McCrary
Defensive End (1997-2002)
McCrary was one of the best free-agent signings in Ravens history, and he became one of the team's top pass rushers on the greatest defense of all-time. McCrary still ranks third in career sacks (51) in franchise history and went to two Pro Bowls as a Raven.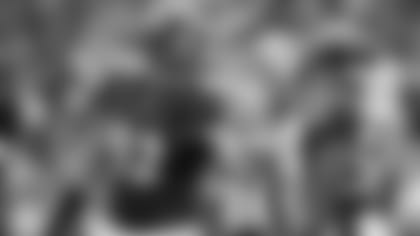 Haloti Ngata
Defensive Tackle (2006-2014)
Ngata clogged the middle of the Ravens defense for a long time, freeing up those around him to make plays. He made a bunch of plays himself too, logging 25.5 sacks, five interceptions and six forced fumbles. Perhaps most notably, the big man broke Ben Roethlisberger's nose during one primetime game. Ngata was a quiet leader who could wreck games.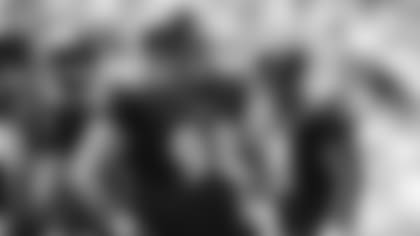 Tony Siragusa
Defensive Tackle (1997-2001)
Siragusa was anything but quiet. One of the Ravens' best and funniest characters in franchise history, Siragusa became a fan favorite. He was also a favorite of his linebackers because Siragusa swallowed up so many blockers, joining Sam Adams to create an absolute wall up front for the Ravens' Super Bowl XXXV defense that was nearly impossible to run against.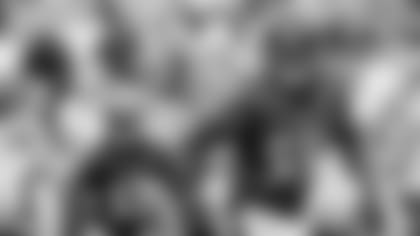 Terrell Suggs
Outside Linebacker (2003-2018)
Suggs is the Ravens' career sacks leader with a whopping 132.5 in purple and black. He was consistently dominant over his entire career in Baltimore, earning seven Pro Bowl trips and a Super Bowl ring in 2012. Suggs was an athletic freak, but what made him special was his vibrant personality (he loved playing the villain) and intelligence.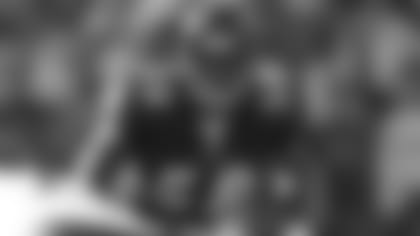 Peter Boulware
Outside Linebacker (1997-2005)
One of the best at getting after the quarterback, Boulware is second on the Ravens' all-time sacks list with 70. He was the NFL Defensive Rookie of the Year in 1997, giving Baltimore a foundational pass rusher to build around.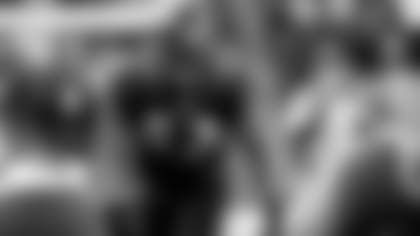 Ray Lewis
Inside Linebacker (1996-2012)
Lewis was the heartbeat of the Ravens defense from the very start, and the team's biggest star for his entire career. The energetic leader rallied those around him and was the heart of the unreal 2000 defense and the motivational force in the team's second Super Bowl run in 2012. There are many reasons why Lewis has a statue in front of M&T Bank Stadium.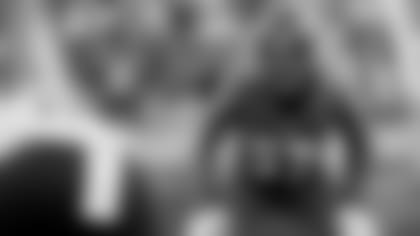 C.J. Mosley
Inside Linebacker (2014-2018)
Mosley went to four Pro Bowls in five seasons with the Ravens, anchoring the unit after Lewis' retirement. He was a do-it-all linebacker for Baltimore before signing with the New York Jets. Mosley came down hill, and one of his most memorable plays was a Week 17 interception of Baker Mayfield that sealed the Ravens' 2018 AFC North title.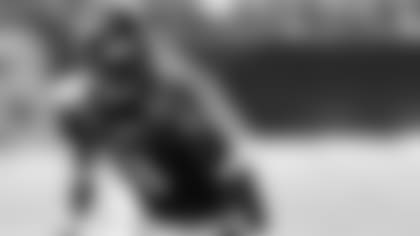 Chris McAlister
McAlister had all the tools and was Baltimore's first lockdown cornerback in team history. He was one of the NFL's best for several years, going to three Pro Bowls from 2003-2006. He had 26 interceptions in 10 seasons as a Raven. When opponents dared to throw at him, McAlister often made them pay.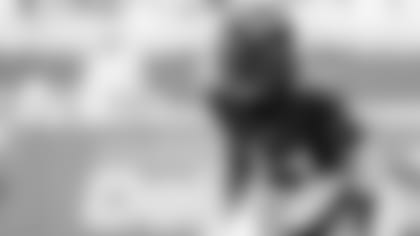 Marlon Humphrey
Corner Back (2017-current)
Humphrey's career is just getting started, but he's already established himself as one of the best cornerbacks in the NFL. He went to his first Pro Bowl last year after logging three interceptions, two forced fumbles, three fumble recoveries and two touchdowns. Humphrey is a dogged cover corner who plays with the physicality of a linebacker.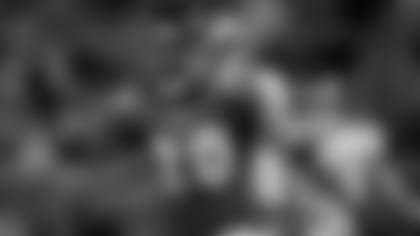 Ed Reed
The Hall of Famer was the greatest ballhawk to ever play the game, hauling in 61 interceptions over his 11 years with the Ravens. Reed was so adept at taking the ball away that he was basically an offensive player too, scoring 10 touchdowns over his career in Baltimore. A leader in some ways similar and other ways different than Ray Lewis, Reed dominated the game and left opponents constantly trying to guess, and often befuddled, where he'd be.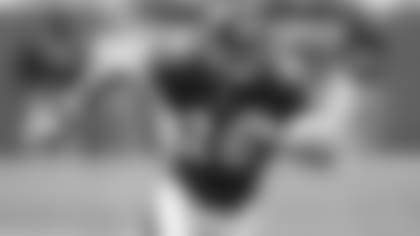 Rod Woodson
The Hall of Famer was a hired gun for the Ravens but made a huge impact in his four years in Baltimore. The longtime Steeler notched 20 interceptions in purple and black and was the leader of the secondary in the Ravens' 2000 defense. His influence, as well as Shannon Sharpe's, on young Ray Lewis helped create the legend.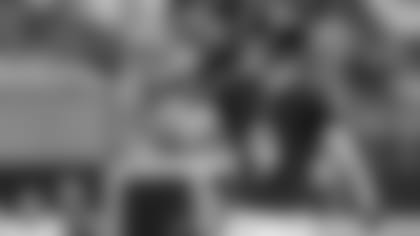 Justin Tucker
The most accurate kicker in NFL history has transformed the game with his booming leg and consistency. His big-time kicks as a rookie propelled the Ravens to the Super Bowl, and he's only gotten better since.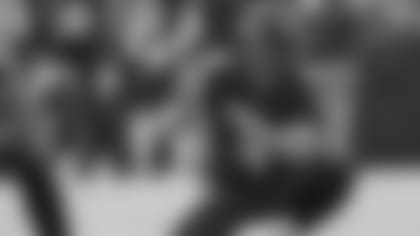 Sam Koch
Koch has changed the game for punters by introducing a wide range of directional punts. His punts are harder to field than traditional punters' boots, and he's also a veteran leader of the Wolfpack and underappreciate holder. He's gone to one Pro Bowl (2015).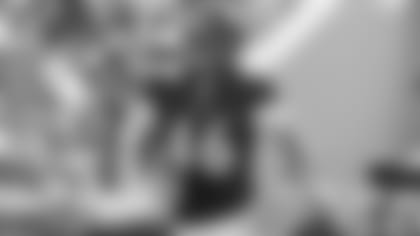 Morgan Cox
Long Snapper (2010-present)
The Ravens have had a number of good long snappers, but Cox takes the cake for his consistency. He's a three-time Pro Bowler, including being voted in by his peers last season.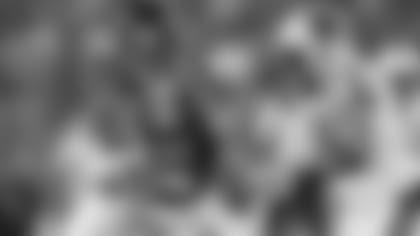 Jacoby Jones
Return Specialist (2012-2014)
A true game-breaker with the ball in his hands, Jones was one of the team's most electrifying players in history. He scored five special teams touchdowns during his three seasons in Baltimore. His kickoff return for a touchdown in Super Bowl XLVII was one of the signature moments. His catch of the "Mile High Miracle" is the franchise's most iconic moment.