It's July and there's not too much going on before training camp.
Thus, it's time to dig into the files of some of the Ravens' most popular players to see what fans may or may not know about their favorites.
First was quarterback , and now it's linebacker Terrell Suggs' turn
He's good friends with Twins catcher Joe Mauer
Suggs calls Minnesota Twins catcher Joe Mauer a "good friend." Both were born and raised in St. Paul, Minn., and even though Mauer was one year younger, they played Pee Wee and Midgets football together for three years. Mauer was the quarterback and Suggs was his center. The two still keep in touch, and Mauer came to the Ravens training facility a couple years ago to visit.
He was a really good running back in high school
If there's one thing Suggs likes to brag about, it may be his skills as a high school running back.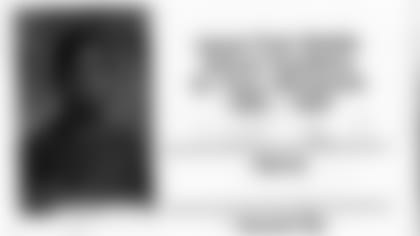 Playing for Hamilton High School as a junior in 1999, he set the Arizona Class 5A record for rushing yards in a single game with 367. As a senior, Suggs was named a Parade high school All-American, Gatorade Arizona Player of the Year and the No. 1 jumbo athlete in the nation by *SuperPrep Magazine. *Here are some of Suggs' high school video highlights.
He's a huge movie buff
Suggs has turned his love of film into more than a hobby. He's produced five movies, including most recently a full-length film entitled "The Coalition." He's produced four other shorts, "When Beautiful People Do Ugly Things," "Commitment," "Marco Polo," and "Sisters." He co-wrote "The Coalition," and "When Beautiful People Do Ugly Things," which was shown at the Cannes Film Festival in France. Suggs also made an appearance on the popular FX show, "The League." His pick for most underrated movie is "Juno" and his favorite villain is the Joker from "The Dark Knight."
He respects ESPN's Skip Bayless
The verbal sparring between ESPN personality Skip Bayless and Suggs are classics. But in actuality, Suggs respects Bayless. The two are somewhat friendly when they aren't pitted against each other on television. But arguments make for better entertainment. As a film buff, Suggs recognizes that.