It's gut-wrenching. It was the difference. Antonio Brown became part of Steeler lore – at the expense of the Ravens.
From our sidelines, you couldn't really see it. When the side judge put up his hands to signal touchdown, I lost my breath. "No, he didn't make it. We tackled him before he reached the goal line," was my initial thought.
Antonio Brown shouldn't be the hero. Kyle Juszczyk should be the hero. Indeed, his 10-yard run for the touchdown was heroic, complete with a dive for the ages. It finished a 14-play, time-eating drive at the frenzied Heinz Field. We were valiant. We were poised. We did all the right things.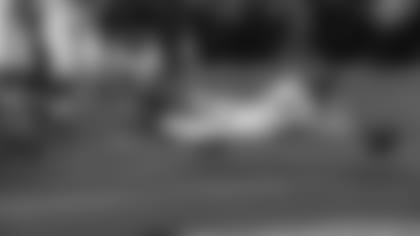 "Making the loss even more bitter is the reality that Baltimore had as good a chance as anyone to migrate through the playoff field and get to the Super Bowl."
- Mike Florio, Pro Football Talk
We're all supposed to be about beating Cincinnati and getting to 9-7 right now. But, the Christmas Day loss at Pittsburgh continues to envelop me in a funk. It has made sleep difficult, my nerves frayed and my innards jumpy. I'm envious of our coaches and players who could jump right into Bengal preparation.
Heck, I watched my alma mater Marquette beat Georgetown Wednesday night. That should be relief. Instead, the promos in commercial breaks talked of NFL playoffs. Please stop.
The Reach! Just like that, we are a "have not." The "haves" are in the playoffs. That's how many of you measure us. Instead of hosting a playoff game as the AFC North champions, we'll be watching the Steelers at Heinz Field. Damn…
Even perspectives from respected reporters like Peter King of Monday Morning Quarterback and NBC-TV fame haven't helped very much. Here's what Peter wrote after the Ravens/Steelers' contest:
"…Watching the last minute of the Steelers-Ravens game, the game that, as usual, had something gigantic riding on it. The AFC North would be won or lost in the next play or two. Baltimore led 27-24. Pittsburgh had the ball on the 4-yard line. No timeouts. Second-and-goal. 13 seconds left. It was almost cruel that some team would lose here. Baltimore, the underdog, led 20-10 with 14 minutes to go. The Steelers had drives of 75 and 90 yards to go up 24-20, but the Ravens inexorably churned down the field 75 yards for the go-ahead touchdown with 78 seconds left. Ravens 27, Steelers 24. Baltimore had played so valiantly, but had also left the Steelers with time, and Ben Roethlisberger and Le'Veon Bell and [Antonio] Brown to grab at least a field goal to make this an overtime classic. The Ravens were so close to such an improbable win. And whoever lost would have that guts-ripped-out feel."
King added: "Glee in Pittsburgh. Third seed in the AFC tournament. Ravens go home for the winter. Down the hall in Heinz Field, one of the toughest locker rooms Ravens observers had seen. "You could hear a pin drop. … Most crushed locker room I've ever seen." It makes great theater but soul-crushing moments. Pittsburgh on the right day in January will be a tough out for the best teams in the league. Baltimore could have been, too. Great to win. Horrible to lose."
Again, that "have not." And, yes, horrible to lose.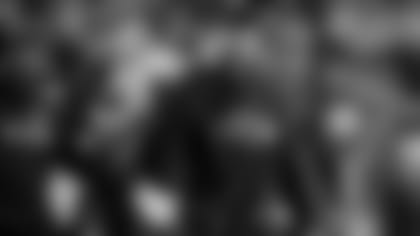 "When you put that much into it – heart, soul, effort, belief in one another, a lot of hard work – it's going to sting for us. It's going to sting for our fans. It's going to sting for everyone, because we care."
- John Harbaugh, last Monday
Because you can't see crap from the bench area, which is where I went with two minutes left in the game, I had to go back and watch that final Steeler drive to help me understand what happened and maybe, just maybe, to excommunicate this stink from my soul.
I watched the coaches' high sideline video of the Steelers' 10-play series.
On the first play, we sent cornerback Jerraud Powers on a blitz at Big Ben's right arm. Roethlisberger quickly released over and around the charging Powers, completing to tight end Jesse James for three yards. The play took four seconds, and Ben then found Brown for eight yards to the Steelers' 36 for a first down. We showed a five-man front on the play with linebacker Albert McClellan dropping back into coverage. C.J. Mosley came on a rush and looped with Timmy Jernigan for good pressure, but again, Ben was too quick.
(That play happened right in front of me. Brown was startling with his quickness to jump out of bounds in the face of our tacklers. We needed more time off the clock, and Brown didn't let that happen.)
On the third play, we showed six on the line, and Eric Weddle came on a blitz. Elvis Dumervil forced Ben to step up in the pocket, and his pass zipped by a leaping Terrell Suggs for a 16-yard completion to our 48. Timeout Pittsburgh with 1:02 on the clock. (I was reminded on this play what one of our scouts told me: "Ben is as good as any quarterback ever at extending plays. He's huge. He's erect, has great feet and releases in a blink.")
Play four: We showed seven at the line, rushed five, and Ben hit wide receiver Demarcus Ayers for nine yards to our 39. Ayers beat cornerback Tavon Young out of bounds. Play five was a crusher with two Steelers making outstanding plays. First, Ben escaped a five-man rush, stepping up to make Elvis miss. He then threw a bullet high, but a flying wide receiver Eli Rogers somehow grabbed it out of the sky for 20 yards and a first down at the 19. A spike followed, and 41 seconds remained.
On the seventh play, we played zone. Elvis walked the tackle into the QB's face, forcing a quick throw to wide receiver Cobi Hamilton at the Ravens' 13. Last timeout for the Steelers at the 32-second mark. Despite the pause, the Steelers scrambled to get set for play eight, which featured a no-back, five-wide look. Another big-time play by the Pittsburgh QB, who had his pocket collapse around him. But, the 6-foot-5 Roethlisberger, completely surrounded, raised his arm high, just above the chaos around him, and flicked a nine-yard strike to James at our four. A spike, and 13 seconds showed on the clock.
The 10th play, the winning touchdown, was like one we had against the Eagles in the closing seconds of that nail-biter a couple of weeks ago. We had played man-to-man against Philly. The Steelers anticipated that, but we fooled them with a zone. Powers let Rogers slip by him and was in position to stop the throw to Brown. Ben threw to Brown so hard from a short distance that it looked like it penetrated Antonio's stomach. Two of our best tacklers, Eric Weddle and C.J. Mosley, immediately hit Brown and pushed him back at the 1.
And … then … he reached over those two for the game-winner. Powerful strength for a little receiver. Great awareness by one of the league's best. Game winner. They're a "have." We're a "have not."  Just like that.
"That might go down as the best 4-yard touchdown catch in NFL history."
- John Breech, CBS Sports
In many ways, we will also be measured by what we do Sunday in Cincinnati. Think about this: this is the first time in Joe Flacco's career that he will play a game that does not have playoff ramifications. When reporters remind all of us this offseason that we haven't made the playoffs three of the four years since the 2012 Super Bowl winning season, know that we were playing to earn the postseason tournament (at Cincy) in the last game of 2013. We saw what happened this year, and Joe was among the many injured a year ago in our only losing season since 2008 when he and Harbs arrived. 
(By the way, I believe Pittsburgh will win its home playoff game, triumph on the road in the divisional round and have a real shot at winning the AFC Championship to get to the Super Bowl.)
Here's why I think we'll play well in Cincinnati. First, Harbs, the assistant coaches and players have had a good week of practice. No one, it seems to me, has backed off. The head coach wouldn't allow that. Second, when we scout potential Ravens, we watch them when their teams have big leads and when they are behind by a lot. We study effort all the time. That's part of the "Play Like a Raven" base. We want players who ALWAYS play hard.
Our guys will do that on New Year's Day. Let's beat the Bengals!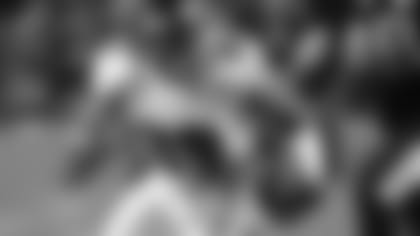 "Tough season highs and lows, but we will not give up or play dead. One more game. The game of heart. No Quit."
- Steve Smith Sr.
P.S. No one was more distraught in our locker room in Pittsburgh than Pro Bowl long snapper Morgan Cox, who was sporting a significant "cleat" gash on the back of his right hand. Cox had a high snap on a field goal attempt against the Steelers in the second quarter, and we were unable to kick the ball. Prior to that, Morgan had produced 1,031 consecutive successful snaps on field goals and punts. We should all be as good in our jobs.