-There is a "Plays Like a Raven" template. Sounds simple, but it is a player who likes football and all that comes with that: the physicality, the preparation and study, the weightlifting, the importance of team. Football means something to the player. Being part of a group carries weight. Can't see it any better than with Steve Smith Sr., who became teary eyed talking to the media last week about coming back this season. He talked about being part of the Ravens' team and the encouragement he received from John Harbaugh, Ozzie Newsome and his teammates. Sure, some of it is about the money, but for a lot of Ravens, there is much more.
Everything is louder in the building with Terrell Suggs back at practice. He brings energy on and off the field, and his voice is booming. My guess is that he has heard his parents and teachers say through the years, "Lower your voice, please." Whether it's welcoming Breshad Perriman back to practice: "Hey, who is the new guy? Can he play?" Or, in the cafeteria … Suggs has done a terrific job of preparing for this season, and that included shedding weight. He looks healthy. "Sizzle" does drive-byes in our cafeteria. He looks at what is offered – and we eat healthy – he'll cringe, walk away and grab a banana on the way out. Last week, one of the lunch items included a pasta dish labeled "Light Macaroni and Cheese." Suggs took one look at the label, and, in the booming voice, shouted: "You're killing me." And, walked over to his small plate of scrambled eggs.
Have to admit, I'm more excited for tomorrow's contest against the Lions at M&T Bank Stadium than I usually am about a preseason game. Joe Flacco has been impressive in training camp, especially completing seam routes to tight ends like Benjamin Watson and long throws to receivers like Mike Wallace. Would love to see some of that Saturday under the lights.
One thing is obvious. We are faster on defense. It's clear when you watch us practice. Lardarius Webb and Eric Weddle might be the fastest/quickest pair of starting safeties in the NFL. Jimmy Smith looks sharp. The linebackers – C.J. Mosley, Zach Orr, Kamalei Correa – man, that's a trio that can get to the ball in a hurry. I do know that John Harbaugh and defensive coordinator Dean Pees are not pleased with how we stopped the run in the first two games, but, as Harbs said, "We will stop the run." Believe that.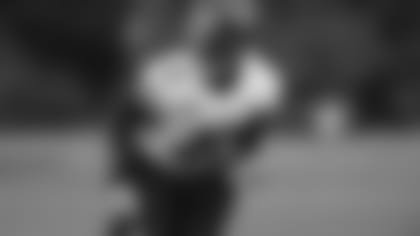 And, speaking of Weddle, he is the perfect fit for us – a good player and an instant dynamic team leader. Most days, he starts with a weight room workout at 5:30 a.m. He and Webb have connected in the back. Jimmy Smith said, "He knows our defense already, and he gets us lined up in a hurry." Weddle, who has moved his family to Baltimore after building his "dream" home in California, will become a fan favorite in a hurry.
Weddle is another one of Ozzie Newsome's late-in-career pickups who can make significant differences for the Ravens. Add Watson and Wallace to that mix this season. Historically, think about what these type of players/leaders have meant to our franchise. Off the top of my head: Shannon Sharpe, Trent Dilfer, Rod Woodson, Tony Siragusa, Derrick Mason, Samari Rolle, Vonta Leach, Steve McNair – we've hit on these type of veterans before. Here's what Harbs said Tuesday about Watson: "He knows how to make a catch, adjust to balls in the air, and he can block. (What else does he bring?) Immeasurable – character, intelligence, life world view, you name it. He is A-plus, plus, plus, plus in every area."
We are honored and privileged to have a great, young American on our roster, sixth-round choice from the Naval Academy, Keenan Reynolds. He set the NCAA record for most touchdowns scored with 88. Let me repeat: he scored more career TDs than anyone who has ever played Division I football. We are asking him to do new things, and he meets each task with enthusiasm. Last Saturday in Indy, we asked him to cover punts from one of the outside "gunner" positions. He made two tackles. Impressive. … And, speaking of TDs, the player who scored the second most in NCAA history (87) is our fourth-rounder RB Kenneth Dixon. Keep an eye on him. He's talented and seems to have a great feel for running the ball.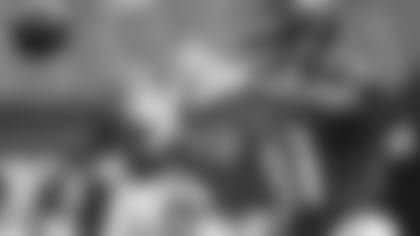 What if we hit with Breshad Perriman? He's 6-2 and 215 pounds and is one of the fastest people in America. When he has practiced – and, honestly, that has not been very often – he has been impressive, especially at tracking the deep balls. Wallace on one side, Perriman the other, Steve Smith Sr. in the slot, a tight end like Watson, Dennis Pitta, Crockett Gillmore or Maxx Williams gaining the defense's attention in the middle. Yeah, it's on paper right now. But, it could be around the corner soon. Then there's that quarterback who can make every throw, including owning one of the very best deep arms in the game. I'm just double sayin'!
Like this quote from Sirius Radio host and CBS-TV analyst Pat Kirwan: "The way the Ravens played at the end of last season, despite an incredible rash of injuries, speaks volumes about John Harbaugh's coaching ability and the stability of the organization as a whole. The Ravens will be back in 2016."
Also like this quote from Eric Weddle: "It's a championship organization from the top down with everyone working in the right direction with one goal in mind. The Ravens are always in the playoffs. They always win. They play tough, smart, physical football, and last year was an anomaly. That's why I came here."
Like an even better quote from Coach Harbaugh, when he was asked Wednesday by a reporter about how good the Ravens can be this season: "You guys do the predicting. It's not what we say, it's what we do."
Yes, we are in a "prove it" business. What the Ravens do create lots of conversation for you, the fans, and media. It's fun. But, for the team, it's not about talk, it's what we do on the field. So far, I like the vibe with the 2016 Ravens. Let's create more of that tomorrow night against Detroit. Let's beat the Lions.