'Tis the season to be thankful, and the Ravens are.
We're thankful to be tied for first place – if we win Sunday - in the AFC North with six games remaining.
Hey, we're thankful that, right now, our division does not have a team or teams among those with the best records in the NFL. That works to our advantage this season.
Look, the AFC North has been a dominant division for some time. Since 2008, John Harbaugh's first season with the Ravens, the AFC North has produced nine wild-card playoff teams to a total of seven combined for the remainder of the three other AFC divisions. That's impressive.
We're also thankful that there is a recent history that shows you can make the playoffs with a record that is not among the elite and win the Super Bowl. The Giants did it in 2011 when they won the NFC East, referred to by many reporters that season as the NFC "Least," with a 9-7 mark. On their way to the Super Bowl XLVI title, the Giants won at the 15-1 Packers, won at the 13-3 49ers in the NFC title game and defeated the 13-3 Patriots in the Super Bowl.
Our Thanksgiving week started with the loss at Dallas. For 30 minutes, we showed we could play with the current best team (10-1) in the NFL. For the second half, they showed they can hold the ball for a long time with their offense and gave every indication they will be a tough out in the playoffs this season. We showed that if you can't convert third downs on offense, multiple times complicated with our penalties, you can't beat the NFL's best.
The loss hurt. We thought we were going to make a bold statement in Dallas to the football world. Instead, we fell to 5-5 and are now a half-game behind 6-5 Pittsburgh, which beat the Colts last night (28-7).
(By the way, a local reporter told me Wednesday: "You guys are lucky to be catching the Bengals right now with (A.J.) Green and the running back (Giovani Bernard) out." That same reporter did not "report" we were unlucky earlier this season when we were playing without five Pro Bowl players and our No. 1 draft choice for portions of our four-game losing streak. Hey, sorry for the whining – and, it is whining. But, it sure is nice to have Steve Smith Sr., C.J. Mosley, Terrell Suggs, Marshal Yanda and Ronnie Stanley back. And, Elvis Dumervil is the coming attraction.)
I was one of the first to get on our charter flight back to Baltimore. As I sat in my seat and watched some of our players and coaches get on the plane, I started to come out of the funk of the loss. As guys passed by, I was reminded that we have a lot to be thankful – and encouraged – about with this edition of the Ravens. Here's what I was thinking as the following walked by:
Steve Smith Sr.: This great competitor is going to try singlehandedly to get us to the playoffs. There are only a few in the history of the game who can match his intensity and play. How fortunate are we to have him as a Raven! Ice up,* *upcoming opponents. Mike Wallace is right when he says, "We should all be honored to have him on our team."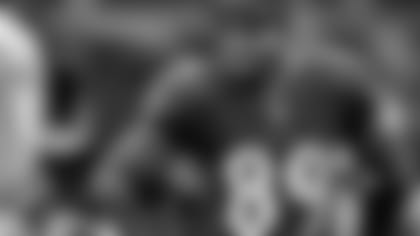 Eric Weddle: When the head coach doesn't have to deliver the right message, and it comes from a member of the team, that's really powerful. When we gathered for the post-game prayer and huddle in AT&T Stadium, it was Weddle who looked at John Harbaugh and nodded, "I got this." What Weddle said, for the time being, belongs to the team. But, this Pro Bowl safety basically preached that the Ravens can achieve everything we want this season, and that it was up to players to make that happen. He asked if anyone in the room didn't believe that we could beat the Cowboys in a rematch. His speech was filled with passion, and all eyes were on this special man.
- Joe Flacco: Right after Weddle's speech, Joe met with the media and said, "We should have beat this team." Yeah, love that attitude. Joe is calm and steady, especially with the game on the line. That's a good thing for a quarterback. Flacco never mentioned adjusting to his re-built knee earlier this season; never complained about having seven different starting lines in front of him, or working with a new coordinator in the middle of the season. Joe is always moving forward, and this tough guy plays his best late in the season and in the playoffs.
Marshal Yanda: How about this five-time Pro Bowler going to Harbs a week ago and volunteering to play left guard because he thought he could perform better on that side with his current shoulder situation. Wow! You better have a lot of toughness if you want to be a respected teammate of this valiant warrior. It's easy for players to commit to winning during a game when Marshal is your teammate. How could you not give your best effort?
- John Harbaugh: He is relentless. From the first player to the 53rd on the active roster and to the assistant coaches, John cajoles, encourages, convinces and teaches. We will never not be prepared for a game. We won't be outworked. No team will play with as much passion and physicality. Players know he has their back, and they love playing for him.
Coming on the jet, right behind the head coach, was a group of defensive linemen:
Timmy Jernigan, Brandon Williams and Michael Pierce: Timmy and Brandon, whether they receive the recognition or not, are having Pro Bowl-type seasons. Pierce is THE rookie free agent find in the NFL this season. Teams will struggle to run the ball against us for the rest of the season.
- Justin Tucker: There will be close games in this last stretch of the season. What other kicker would you rather have trotting onto the field to win a game than this guy? Oh, and is there a better punter than Pro Bowler Sam Koch? A better long snapper than Morgan Cox? The Wolfpack will win for us.
- Terrell Suggs: This master motivator and producer gained weight during his rehab from last season's Achilles tear. He's now playing at the lightest of his career. That's discipline and toughness. He has preserved his quickness and kept his strength. And, he has been playing with a torn biceps muscle for weeks. He has become the voice of this current Ravens' team. Using humor, some nasty, his example and his words, he – like Steve Smith Sr. – is doing everything possible to get us to the playoffs.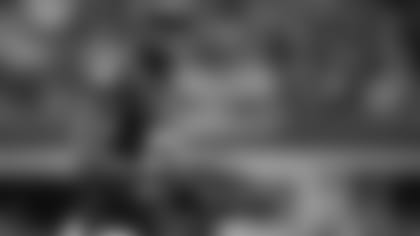 - Dean Pees:Not enough credit is given to this defensive mastermind. When he has a full deck, i.e. a healthy group of defenders, he'll have a plan to stop any team. When we have Elvis Dumervil and Jimmy Smith back in the lineup – and we stay relatively healthy – we will slow down every offense in the league. Harbs and the players on this team believe in Dean and our defensive assistants.
I could list others like Jerry Rosburg, the best special teams coach in the league, and players like C.J. Mosley and Mike Wallace (I didn't see those guys get on the plane) ... and even more. But, you get the point. We have a lot of folks pulling in the right direction. We still have an opportunity to achieve great things this year. We can do this!
Let's start Sunday at M&T Bank Stadium. Let's beat the Bengals.
P.S. This holiday week is busy for a lot of us, including our players, whose only day off was Monday. (Yes, the players had meetings and practice on Thanksgiving, but they were out of here by early afternoon.) Despite the busy week, there were almost 20 Ravens out in the community on Monday and then Tuesday evening trying to make sure as many people in need in the area enjoyed some sort of holiday cheer. We're all better for having men like Lawrence Guy, Lardarius Webb, Kamar Aiken, Terrance West, Brandon Williams, Crockett Gillmore, Sam Koch, Za'Darius Smith, Mike Wallace, Anthony Levine, Justin Tucker, Carl Davis, Elvis Dumervil, Matt Judon, C.J. Mosley, Shareece Wright and Jeremy Zuttah in Baltimore. Hey, and there were former Ravens like Bart Scott, Ray Rice, Jameel McClain, Ray Lewis and Matt Stover lending a hand, too.