How important is Sunday's game at M&T Bank Stadium against the Philadelphia Eagles?
"Everything we do this week has to be intentional. What we eat, what we drink, how much we sleep, how we prepare, how we practice. Intentional. Focused. Everything," Steve Smith Sr. told me Wednesday afternoon.
"You almost have to wake up on the wrong the side of bed every morning this week. Pissed off at the way we played Monday night and carry that into Sunday. Lay it all out there against the Eagles. You can't be afraid about it. You can't be afraid to make the play. MAKE THE PLAY! That's my mindset, and that's what I look for from my teammates and coaches.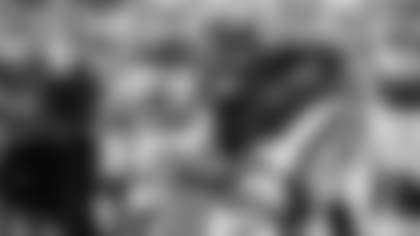 "You can say every game has high value. But, this game, and the two after, have higher value. YOU CANNOT PLAY REGRET FOOTBALL," Smith continued. "We have to play smart, and that can include taking some risks. Play!"
You've heard John Harbaugh say it through the years: "Iron sharpens iron." The best bring out the best in others. Challenge each other to a higher level. Work hard and then work harder. Be like Smith Sr. Be like Terrell Suggs. Be like Marshal Yanda.
"This team has taken ownership, and we have leaders throughout the locker room," Coach Harbaugh said on Thursday. "They challenge each other at practice and in meetings. That's a good thing. They understand that we all need to be at our best this Sunday. You try to always be that for every game, but it becomes clear with December football. There's a difference. It's, 'What do we have to do to win this game, beat the Eagles and move forward to the next one and then the playoffs?'  Everything we work for is riding on this game. Losing it is not part of this. How to win this game dominates everything we do."
The first goal at the beginning of the season was to find a way to win the AFC North, guaranteeing the Ravens at least one home playoff game. "That is right there for the taking. Everything the players have worked so hard for is right there. I don't see any of us moving off that focus," the head coach added.
Smith Sr. threw his helmet at Wednesday's practice. Twice. It made news. He wasn't feeling right, and he didn't like something that happened, it was reported. "We're a little messed up," Terrell Suggs said after that practice. "It's December football. We're all a little itchy, yet we are moving forward. Monday was an emotional loss. We really wanted that one. We were in the division lead. We controlled our own fate. Now we have to win out. We're just a little edgy, but it's good to be a little edgy in December."
Indeed, it is good to be edgy. Agitated. Angry. Wrong-side-of-the-bed nasty.
(And, hey media, don't assume that Steve threw his helmet, as some of you reported, because he thought Joe Flacco overthrew him. Could have been that; I didn't ask him. Maybe it was, as one of our trainers told me, because Steve didn't feel right and was angry he didn't have his usual burst to the ball. And, that's OK, Steve. We need that burst on Sunday between 1 and 4 p.m. and not necessarily on Thursday at 11 a.m.)
We will bring a ton of energy into the Eagles matchup. I believe you will see the best we can offer. M&T Bank Stadium will be a fun place to be on Sunday.
Observations And Thoughts
Some things to chew on before Sunday's big game:
We need the fans to be great in this final regular-season home game. You guys are terrific, but it is December football. ... We were reminded Monday night how much a home crowd can help a team. Part of our slowness in getting off plays in the fourth quarter, when we were two scores behind, was due to our offensive line having difficulty hearing the play and making the blocking calls. You've heard Harbs and some of the players urging for lots of noise this Sunday, not only on third down, but on first and second down, too. Let's make it hard on the Eagles.
Two of our coaches both used the same term after the loss Monday night: "Unbelievable." They were describing Tom Brady. He was terrific against us. The Patriots do a lot of things right, and they are very well prepared, but Brady is the magic. His recognition of how we would defend on every play and his still lightning release of the ball – well, I think we are looking at the best quarterback of all time. Sorry, Johnny U disciples. (We still hope we get another crack at Brady this season.)
And, when you criticize Flacco or other quarterbacks around the league, understand that it is the hardest position to play in all of sports. Nothing compares. Not a hockey goalie, not a baseball catcher or pitcher, not a point guard – NOTHING! Look at the quarterbacks – some of whom are clearly producing Hall of Fame careers – around the NFL just last weekend.
Ben Roethlisberger:The Pittsburgh Steelers won 27-20 over the Buffalo Bills, but Big Ben threw no touchdown passes and three interceptions
Philip Rivers: His San Diego Chargers dropped a 28-26 decision at Carolina when he threw two interceptions and lost two fumbles
Russell Wilson: The Seattle Seahawks got walloped at Green Bay, 38-10, as Wilson threw for 240 yards on 39 attempts – with FIVE interceptions. Yikes!
Drew Brees: New Orleans lost 16-11 to the Tampa Bay Bucs as Brees was held without a touchdown pass for the second straight game, and he was picked off three times
Want more? Look up how Carson Palmer and Marcus Mariota performed last Sunday.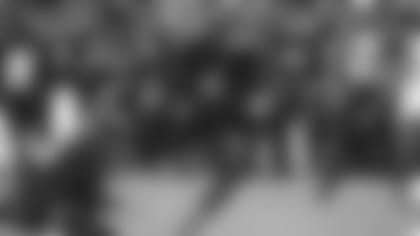 That brings me back to Brady. Since 2007, he is 50-1 in regular-season home games against the AFC as the Patriots starter. Not quite as good in the playoffs. We, of course, know he has at least two home losses in the playoffs since 2009.
Think we should all be enjoying – and, hopefully, for a long time – the kicking of Justin Tucker. Could he be one of the best, if not the best, of all time? I know, I know, that's a big statement. He's young. But, he is not fly by night. He is a technician. He has a live, powerful leg. He is exacting in his process, in practice and in games. No doubt, he is special. (And, snapper Morgan Cox and holder Sam Koch are most precise in their work with Tuck.)
Impressed with the way Eric Weddle publicly took accountability after the Brady-to-Chris Hogan 79-yard game breaker. Lots of folks had already pointed the finger at Matt Elam. I've learned it's tough to assign blame on passing plays. We just don't know what the calls are and who is assigned to do what.
Let's end this blog by talking about the guy who started this epistle – Smith Sr. A little levity for this Friday before a dramatic Sunday. (We're going to miss this dynamic person/player.) During training camp, Smith Sr. was asked by a reporter, "When did the questions about your age start?" With a twinkle in his eye, the barely 5-foor-9 Hall of Fame candidate instantly replied: "When the height questions stopped."
Let's stop the Eagles. Let's beat the Eagles!