When the Ravens head back to the Super Bowl Feb. 3, they will be sporting their white jerseys in the Mercedes-Benz Superdome.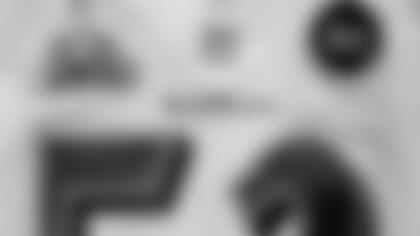 The Ravens also wore the white jerseys when they won the Lombardi Trophy in 2001, the only other time the franchise has played in a Super Bowl.
The difference this year is that the Ravens will go with black pants, while they wore the white pants the last time.
Baltimore has gone with the white jersey, black pants combo the last two weeks of the playoffs, picking up wins over the Broncos and the Patriots.
The NFL dictates the home and away teams for the Super Bowl each year by alternating between the AFC and NFC. The home team then wears their dark color and the away team the white jersey. 
The Ravens equipment staff has been hard at work the last few days, as the Super Bowl XLVII patches have already been added to the jerseys and the helmets will also get a Super Bowl decal.