Cover Story: How Analytical Mike Macdonald's Heart Led His Coaching Rise
Mike Macdonald is 'one of the smartest human beings,' but his love of coaching led him to make a decision that didn't make a whole lot of analytical sense.
---
---
When Mike Macdonald sat opposite his father and told him he wanted to pursue becoming a football coach, Hugh tried to dissuade him.
This was unlike Mike. Hugh's first word when describing what Mike was like as a kid was "analytical." Now, Mike was being pulled by his emotions.
Mike was a straight-A student at Georgia's Centennial High School. He had graduated from University of Georgia's business school summa cum laude (with Honors). He had a bright, and lucrative, career ahead of him, starting with a coveted financial consulting internship that summer that paid $25 per hour.
His other job was coaching the freshman football team at a nearby high school. Let's just say that was not very lucrative.
"My background is business. I looked at the life of a coach versus the life of someone in corporate America," Hugh said. "Coaching is a tough, tough world. I encouraged him to go into business at that point. I was really not initially for it."
Mike heard his father out. He sought the advice of a business leadership professor at his college. And in the end, the numbers whiz made the equivalent of a gut decision. He went for it.
"I toiled over it for a little bit," Mike said. "But I ended up just being like, 'What are you doing? This is where your heart is at. If you're 40 years old and you didn't give it a shot, you're not going to be able to live with yourself.'"
Hugh had to respect it. After all, Mike was a kid he "never ever, ever, ever had to worry about."
"Mike just doesn't make a lot of bad decisions," Hugh said.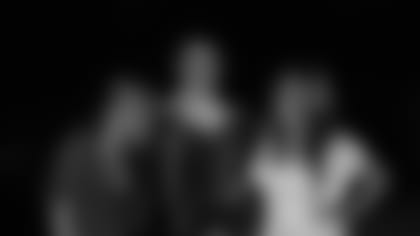 'One of the Smartest Human Beings I've Ever Met'
Of course, Hugh watched his son's introductory press conference last week. He was very proud, but took exception with one thing – Mike saying he wasn't a very good player in high school.
"That's baloney," Hugh said.
Even though he played in his day, Hugh didn't want his son playing football. Just too many injuries. But one night he came back from a business trip to find football gear laid out on Mike's twin bed. Mike had decided to try out for the pre-high school team, the Junior Knights.
When Mike didn't see much immediate playing time, Hugh started filming the seventh-grade games. Mike wanted to start breaking down the tape so he could get a leg up. They would spend an hour watching, rewinding, watching, rewinding.
Toward the end of his freshman year of high school, Mike was brought up to varsity as a linebacker/fullback. He started pointing out tips he got from film to teammates, telling them if they took a couple steps this way or that, they would make the play. A little coach on the field.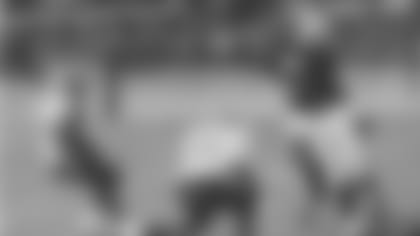 He soon became a starter and was a team captain his senior year. But he suffered from frequent painful stingers and a doctor told him he shouldn't play football anymore. The swelling eventually went down enough that doctors told him he could play his last high school game. He practiced for two weeks to get ready, and on the last play of a scrimmage, tore his ACL.
The real bummer with that was that it was going to affect his baseball season. Baseball and golf were Mike's two best sports. In baseball, he was All-Conference in the highest high school conference in Georgia as a hard-hitting third baseman. A Florida college offered him a baseball scholarship and an Ivy League school said it would hold a spot open for him the following season, but Mike wanted to get college going. At the same time, his football coaching career was also launching.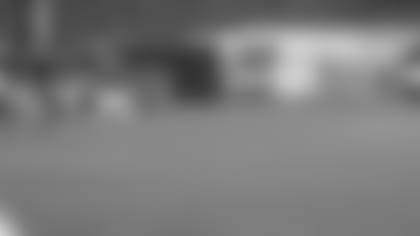 Mike would shower after his varsity practice and go back out to the field to help with the JV squad. After he got hurt, he helped the coaches even more. Once he started college, Mike called his former high school football coach, Xarvia Smith, and asked for a job coaching.
Smith thought Mike was on his way to become an entrepreneur or something like that. He did not expect him to come sniffing for an entry level coaching gig at Cedar Shoals High School in Athens.
"Mike is one of the smartest human beings I've ever met," Smith said. "Of course I hired him."
Mike coached the freshman team and helped out on Friday nights during varsity games. He quickly started having a big impact on the game. If Smith made a call that didn't work out, Mike was immediately in his ear to change and run a different blitz or alter the coverage.
"I always tell my players to learn something from every play. He took that to heart and he does it very fast," Smith said. "He can analyze the game very quick. If he told me to do something, I listened."
Macdonald's freshman team had seven shutouts that year. The varsity team he helped was the No. 2 defense in all of Georgia and gave up just six points a game.
But it wasn't just the Xs and Os that were standing out about Mike. It was the way he taught and related to his players. He had fallen in love with coaching, and it wasn't going to be something he could shake.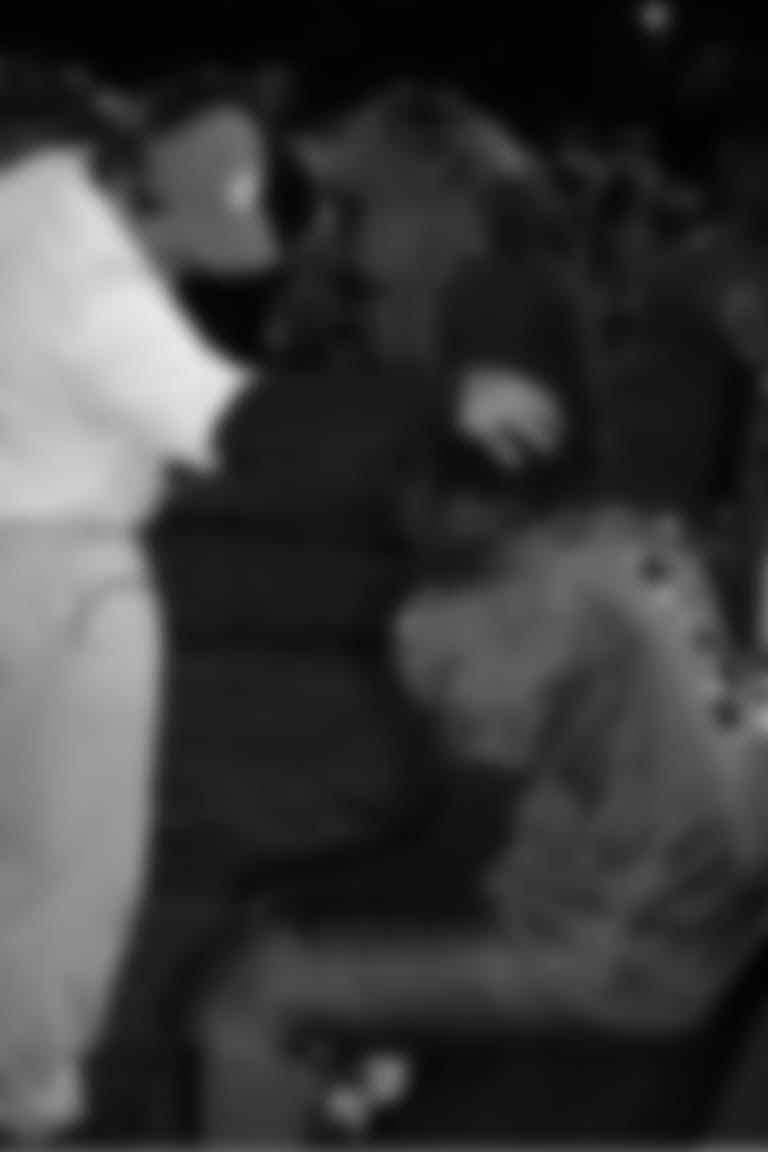 "You just felt like you had such an impact on the kid," Macdonald said. "Not to be cheesy, but it really was that simple. I was coaching ninth graders. At that age, you teach them anything and now they can do it. That's immediate gratification and they're fired up about it."
"Cedar Shoals is an inner-city school in Athens. For him to come in there and deal with those kids … that school is really, really tough to get those players to trust you," Smith said. "They loved him and he got their trust. That just showed me he could really coach."
Smith's first encounter with Mike was soon after he got the job at Centennial High School. Mike, who was a senior, called him and said, "Coach, I'm Mike Macdonald. I'm the leader of the team. We need to go out and have lunch together."
"I said, 'I'm not going to lunch with you! You're a kid! We're never lunching together!'" Smith said with a laugh.
He was always mature for his age, and Smith knew he was going to be on the fast track to success. When Mike was a graduate assistant coach at Georgia, he would come back to give Smith cut-ups with thousands of plays from college and the NFL. One morning, he took Smith and his kids out for breakfast and gave the kids a bunch of stuff signed by Georgia running back Todd Gurley.
"I told him, 'Here's your path. You're going to be a coordinator in five years. You're going to be a head coach in about 10 years," Smith said.
His timeline was a little fast, but not by much.
'Opportunity of a Lifetime'
When his undergraduate studies wrapped up, as well as a distinguished program in personal and organizational leadership, Macdonald was still looking to find a way in at Georgia.
He had helped the Georgia coaching staff as an undergraduate and caught the attention of Todd Grantham, the Bulldogs' defensive coordinator. It was Grantham who tabbed Macdonald for one of the coveted graduate assistant positions with the team.
Basically, it's like a glorified intern. Macdonald did a bit of everything, like battling the printer to make copies of the playbook, playing tour guide on recruit visits and setting up tables for dinner. The more enjoyable parts were watching film and running the scout team, which he took a lot of pride in and was cited as a big reason for an upset win over Florida in 2012.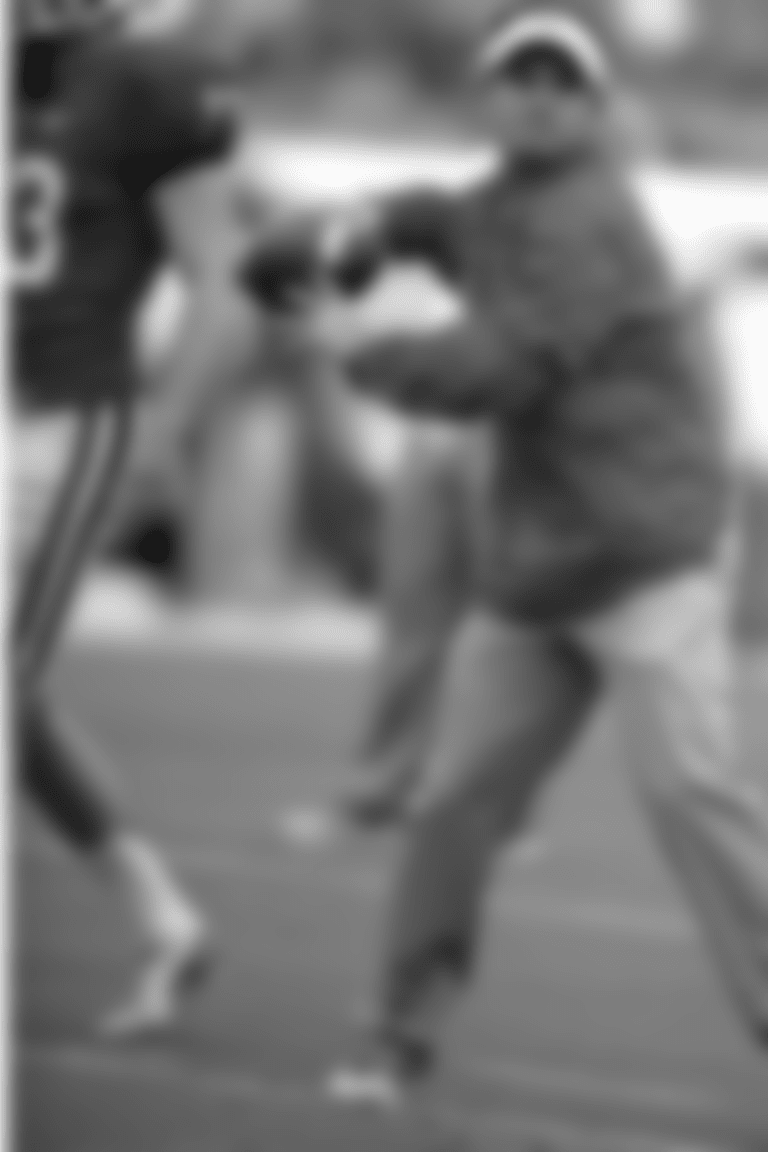 Even though he hated the recruiting aspect (I'm an introvert, so it's very hard for me to play host), Macdonald did that job for four years. Meanwhile, he was also getting his Masters in Sport Management and Policy with a 4.0 GPA. This is all on his LinkedIn page, by the way.
Heading into the 2014 season, Macdonald's eligibility as a GA expired. You couldn't do more than four years. Grantham left to be the defensive coordinator at Louisville and Macdonald expected to go with him, but Grantham hired his brother to coach the linebackers and special teams instead.
Once again, Macdonald was at a coaching crossroads, and this time it felt like more of a dead end. So when he landed a highly regarded job at another financial firm, KPMG, Macdonald signed the contract not long before Christmas. He wasn't slated to start until the summer, so he spent the next several months praying something would happen.
"It felt like it was time and that there wasn't anything that was going to come up. So, I was kind of like, 'OK, well you have to start and go make some money,'" Macdonald said. "But I felt a little empty. It didn't feel right."
The year prior, Macdonald had actually interviewed with the Ravens for a different job. A Georgia defensive line coach knew a Ravens scout and got word that the Ravens had a scouting internship. Macdonald applied, but when he was being interviewed by then Director of College Scouting Joe Hortiz, Macdonald (mistakenly) told him he really wanted to be a coach. Andrew Raphael, who has now worked his way up to being a national scout with the Ravens, got the internship instead.
But Macdonald had at least gotten the Ravens' attention, and unbeknownst to him, was still in their Rolodex. So the following year, when John Harbaugh was starting an intern program in Baltimore, Macdonald's name came back up. Special Teams Coordinator Jerry Rosburg, who was leading the new project, called to offer Macdonald the one-year internship.
"You go out and you try to find the brightest guys and the best guys you can," Harbaugh said of the program's intent.
Macdonald was in a cramped office, shared with two other coaching interns – Chris Horton and Eugene Shen. Horton was a former NFL safety who played several years in the league. Shen was a finance brainiac from AllianceBernstein, who was the Ravens'first foray into coaching analytics.
"Opportunity of a lifetime," Macdonald said. "I think they were trying to figure out what that role looked like over time, so we were just looking for stuff. [We'd say], 'Hey, what can we do? Let's take that off your hands. Let's take this off this guy's hands.' Then we came up with special projects over time, protections, tendency things – those types of projects are always fun to take on. What an incredible opportunity that was. It was an awesome year."
Horton remembers he and Macdonald being tasked with breaking down opponents and drawing their plays on cards for coaches to use in practice. Macdonald was three years younger and had never played college football, but he had an uncanny knowledge of the game.
"You just realize how fast he gets done with work and he'd be on the other stuff. He'd be sitting in there almost game-planning like he was going to make the calls," Horton said. "The dude is sharp. I knew early on that he was going to be special."
'Mike Was Different'
At the end of their one-year internships, Horton was hired to be the assistant special teams coach and Macdonald a defensive assistant. He served in that role for two seasons before being promoted to defensive backs coach in 2017. In 2018, Macdonald moved to linebackers coach, where he spent the next three seasons.
In the offseason of 2018, Macdonald was a "major contributor" in the process of rebuilding the Ravens' defensive scheme. The following season, Baltimore's defense finished first in yards (292.9) and second in points (17.9) allowed in the NFL under first-year defensive coordinator Wink Martindale.
"Mike, on the ground floor of that rebuild, was very integral in the way we've built the defense and the way it runs right now," Harbaugh said. "Obviously, you saw it operate at Michigan, and we're planning on taking that to another level as we keep building it."
When Macdonald was coaching Baltimore's linebackers, Harbaugh called him one of the up-and-coming coaches in the league. When Jim Harbaugh called his brother looking for suggestions for a defensive coordinator, John immediately thought of Macdonald.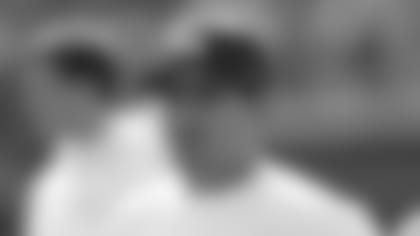 It didn't take Macdonald long to turn around Michigan's defense, using an aggressive, yet nimble defensive strategy that kept opponents guessing. The Wolverines went from having the No. 106 defense in the country, per ESPN's Power Football Index, to No. 13. They gave up the eighth-fewest points in the nation.
So when Harbaugh parted ways with Martindale last month, he knew Macdonald would be a top candidate even though Macdonald had only had one year as a defensive coordinator at the college level and would be the youngest defensive coordinator in the NFL.
Harbaugh interviewed more experienced candidates, including one on his staff in Anthony Weaver, a highly respected former Ravens defensive lineman and former defensive coordinator with the Houston Texans. Harbaugh said all the candidates "did a great job" in their interviews, but it was Macdonald's analytical, smart plan for refreshing the scheme he helped build that won the job.
"Mike was different in the sense that I was able to see his thought process in terms of the way he built a defense on his own," Harbaugh said. "He took the defense and structured it and was able to teach me that, relay that to me and show me how he did it. [He showed] how he solved the problems that the college game presented [and] that the pro game presents within the structure of the defense. How he taught things, how he kind of grew the things and made some advancements in it all was just very impressive.
"I just looked at him and said, 'Wow, that's taking that from that level to the next level in a very impressive way in just one year, in every way. In the way they played, in the way they related to one another, and then in the structure of the scheme.' So, in the end, that was what did it for me."
The talk about how smart Macdonald is makes him feel uncomfortable. He tried to downplay it in his introductory press conference by pointing out that it took him three years to complete a one-year leadership college program. He talked about one of his coaching pillars being willing to say "I don't know" and accepting knowledge from veteran players. The first plans on his agenda are to listen.
Just because he's quite possibly the smartest guy in the room doesn't make him act like it. And it isn't his only trait. There's been a lot of hard work, dues paid, and trust built along the way. That's what coaching is, and that's what Macdonald wants to be known for.
Even though he's just 34 years old, Macdonald has been coaching for 16 years. He's been building for this for a long time, all the way back to watching tape in middle school. Now he has the keys to the Baltimore Ravens defense – a storied and proud unit. His father couldn't be prouder.
"To say I'm not surprised would be wrong. I mean, this is a heck of a thing that he's done," Hugh said. "But I've got all the confidence in the world in him. He's going to make good decisions."