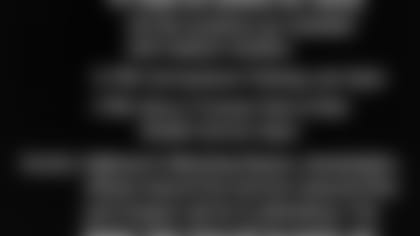 Curtis Painter is hoping to carve out a spot on the Ravens' 53-man roster.
If Thursday's performance was any indication, the fourth-year quarterback is off to a good start. Painter threw three second-half touchdown passes and led the Ravens to 24 unanswered points in Thursday's 31-17 preseason victory over Atlanta.
"Obviously scoring three times was a good thing," Painter said after the game. "Just getting some momentum, and there are always things that you can look back and improve on."
Painter finished the day 7-for-14 passing with 76 yards and three scores. He threw touchdown passes to tight end Billy Bajema, wide receiver Deonte Thompson and running back Bobby Rainey.
All three touchdowns came on distinctly different situations.
On Bajema's four-yard touchdown grab, Painter rolled out to his right on a play-action fake and found the tight end open in the back of the end zone. Painter then hit Thompson with a 22-yard completion over the middle after the rookie receiver got deep on the secondary, and the 18-yard touchdown pass to Rainey came on a screen play where the rookie running back did most of the work.
"The play call was just perfect for that situation," Painter said about Rainey's touchdown. "That was all [Rainey] making plays."
Painter, 27, signed with the Ravens this offseason after spending his first three years in Indianapolis. He started eight games for the Colts last season after Peyton Manning went down with a neck injury, but the Ravens brought him in to compete for a backup quarterback spot.
Throughout training camp, Painter has worked as the No. 3 quarterback behind Joe Flacco and Tyrod Taylor. Flacco and Taylor were the only two quarterbacks on the roster last season, but Harbaugh recently said that they will consider keeping three on the active roster this season.
Painter has struggled at times throughout training camp, as he has been given limited reps and thrown a number of interceptions.
But Thursday night was a much better performance, and it could be a step in the right direction in terms of making his way onto the roster.
"I think it was a good first showing," Painter said. "I just got to keep building from here."