At a recent groundbreaking for the public park he is building in New Orleans, Ed Reed stepped to the microphone to give some remarks. But before long, he choked up.
A hush came over the audience as he spoke with conviction. Reed calls himself a "park baby," having spent countless hours playing outside as a kid, developing a love for sports that gave him focus. He wants to create that opportunity for other kids, and Ed Reed Park is an important legacy.
"These kids have no outlet, nothing to do but hang on the corners," said Reed, wiping away tears. "I lost my brother to these streets. A lot of parents lost their kids way too young, because they don't have anything to do."
It became crystal clear how deeply Reed cared about the park project. In 2011, Reed lost his 29-year-old brother Brian after he drowned in the Mississippi River. It's a tragedy that hit Reed hard, made him more aware of how precious life is, and things he wanted to accomplish beyond football.
One of the greatest players ever to wear a Ravens uniform, or any uniform, Reed is still passionate about being a difference-maker. He spends much of his time running the **Ed Reed Foundation**, spearheading a wide variety of community projects in Baltimore, New Orleans and Miami – three cities where his roots run deep.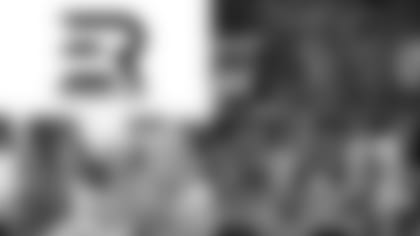 He enters the Pro Football Hall of Fame this weekend at age 40, in his first year of eligibility, universally recognized as the most unique safety who ever played.
How does Reed feel on the verge of football immortality? Humbled and grateful to all who shaped his journey, which includes many who will be in Canton, Ohio to help him celebrate.
"The reason I'm a Hall of Famer is because of family, because of people who cared about me," said Reed, one of five boys raised by Ed and Karen Reed. "They pointed me in the right direction and I took off."
Reed did it his way – taking risks others wouldn't dare, making plays no one else saw coming. He will join Ray Lewis and Jonathan Ogden as the third player drafted by the Ravens to become first-ballot Hall of Famers.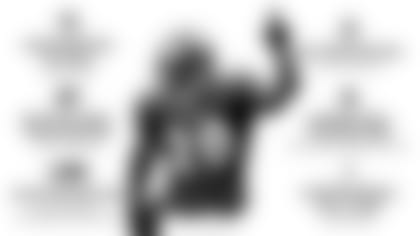 His numbers are staggering – 64 career interceptions during the regular season, more interception return yards (1,590) than anyone in history, the two longest interception returns in NFL history (107 and 106 yards), 13 fumble recoveries and seven interceptions returned for touchdowns. Film study, great athleticism, and courage were all traits that separated Reed from the average player. He spent long hours studying opponents' tendencies. What often looked like guesswork on Reed's part was largely the result of preparation.
However, there was something intuitive about Reed that couldn't be taught. He could bait even future Hall of Fame quarterbacks into making mistakes, appearing where they never expected he would be.
Reed's unorthodox playing style was born on the streets of the St. Rose section of New Orleans. On a recent visit to his old neighborhood, Reed parked his car and pointed to a narrow lot where he spent hours playing what he called "Throw-up, Tackle." One kid would get the football, and everyone else would chase him.
To be good at this game, you had to improvise. You had to zig when others expected you to zag. You had to see all the traffic in front of you, then quickly decide which direction to veer. Looking at this narrow space, you could visualize Reed as a child eluding would-be tacklers, taking the ball from unsuspecting playmates.
"I grew up playing football right here in these streets, pole to pole, light post to pole," said Reed. "No doubt about it. I learned everything about football around here. You couldn't help but get moves [when it was] one against 19."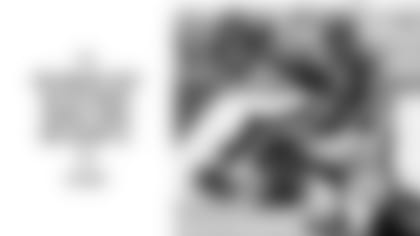 Reed never fits into anyone's box. Ask him a question, and he'll tell you exactly what he thinks. He'll challenge you, take a conversation that begins with football and turn it into a dialogue about politics or society.
Who knows what Reed may talk about during his induction speech? He may sing, like he did at the Ravens' last Super Bowl parade. He might light a cigar. He is likely to cover plenty of territory, just like he did on the football field.
When asked about the uniqueness of Reed, Ravens Head Coach John Harbaugh smiled. Reed could make Harbaugh holler, "Oh no!", and "Oh yes!" on the same play. But every coach Reed played for won plenty of games, and never doubted his passion.
"Is Ed Reed one of a kind?" Harbaugh said. "I'd classify that as a rhetorical question, right? We all know. He's one of a kind in every way – just a good, good man. A great friend, I can tell you that, not just to me, but a great friend to everybody. You meet Ed Reed, he's your friend. A one-of-a-kind player, but to me, an iconic personality and an iconic football player.
"You go into the Hall of Fame, you're a legendary football player. But in my mind, there are levels in the Hall of Fame, too. And, I think Ed Reed, it would be hard to argue that he's not the greatest safety in the history of football, right? He's one of the top 10 players maybe in the history of the game, in my mind."
By the time Harbaugh coached Reed, he was already a multi-time Pro Bowler, a former NFL Defensive Player of the Year (2004), well on his way to Canton. But to reach that point, Reed needed help from the village that raised him in New Orleans, people he will always be grateful to.
Reed will be presented by his father on stage before his Hall of Fame speech. To Reed, his parents are heroes. They raised five boys with a mixture of love and strong discipline, Mr. Reed as a hard-working ship welder and crane operator, Mrs. Reed as a hospital worker. Reed says his athletic genes come from his father, who according to local accounts was quite the football player.
"Some of my dad's friends tell me, 'You're OK, but you ain't as good as your dad,'" Reed said laughing. "He didn't have the structure I had, didn't go to college, didn't have the opportunities I had. My father always told me, 'If you want to have a better life than me, get an education.' He worked hard. He did it for his family."
Asked how he felt about seeing his son enshrined in Canton, Ed Reed Sr. took a deep breath.
"I don't know what I'm going to say, or what I'm going to do," Reed Sr. said. "But I know for sure he deserves it."
Through the highs and lows of life, those closest to Reed say he has remained an authentic person largely unchanged since childhood. Reed often visits New Orleans, but lives primarily in Atlanta, where he can be a devoted father to his 11-year-old son Ed, who lives there with his mother.
During a recent walk through the neighborhoods where he grew up, people randomly came out of their homes to hug him, show him their love. At Destrehan High School, where Reed starred as a multisport athlete, many folks still call him "Edward" and his name rolls of their tongue with reverence. He hosts a football camp at Destrehan every year, free of charge for more than 300 kids. Reed isn't there just for show. He's hands on, running drills, coaching kids, giving them talks about life. His eyes light up when he hits the field, back in his element as the ball-hawking safety who sees everything.
Reed's family and friends are fiercely loyal to him, and many have played a part in his success. Ben Parquet, a student advocate in the St. Charles Parish Public schools, has known Reed since middle school. Parquet knew Reed had the athletic ability to be a star in junior high school but wondered if Reed had the focus.
"Ed wasn't a bad kid at the time, just a mischievous kid, and he had fallen behind in school," Parquet said. "There was a program for kids to come to the high school, take a few courses, and be eligible for sports. Had he stayed at the middle school another year, he would've been too old to play sports there and might have fallen through the cracks. I told Ed's story to the assistant superintendent, and he let Ed come to Destrehan."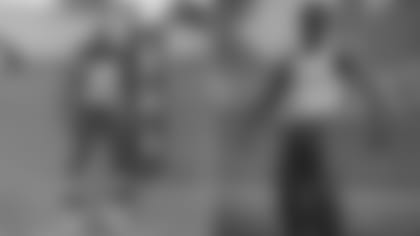 Once he arrived at Destrehan, he met Jeanne Hall, a former secretary for the assistant principle at Destrehan. Reed was still cutting some classes as a freshman, not working up to his potential. Hall was a mother figure to many of the athletes and offered her home as a place to hang out at after practice, and to do homework. Reed loved the atmosphere there, so much so that he asked the Halls if he could move in. Reed's parents gave their consent, and with Hall bearing down on Reed about his schoolwork, he learned the discipline that manifested itself in his film study as an NFL player.
Hall will be in Canton this weekend and talks to Reed regularly. When the Ravens won Super Bowl XLVII and spent the week leading up to the game in New Orleans, Reed asked Hall to make New Orleans cuisine for the entire team. That meant 70 pounds of crawfish, 25 pounds of shrimp, and bushels of corn. How quickly did Reed want the food delivered?
"He said, 'How about tomorrow?''' said Hall, laughing at the memory. "That's Edward. Spontaneous. There's nobody quite like him. I still picture him as that kid playing football outside, and I have to remind myself that I was watching a Hall of Famer grow up. I've been up to Baltimore for games, I've seen how people react to him, crowding around his car. He's a big deal up there, but to us, he's still Edward. I knew he was good at football, but my husband laughs at me sometimes and tells me, 'No Jeanne, he isn't just good. He's special.'''
At Destrehan, Reed played football, basketball, baseball and ran track. Several times, when there was a baseball game and track meet being held at the same time, Reed participated in both events simultaneously. He'd leave the baseball field after getting a hit or throwing somebody out, then run over to the track meet and win the javelin toss.
This wasn't just Reed showing off. This was Reed's will to win. Stephen Robicheaux, who is still Destrehan's head football coach, saw Reed doing unbelievable things on the field long before he arrived in Baltimore. But what impresses Robicheaux more is the way Reed gives back. His name is on the wall of the team's weight room, where Reed has donated equipment. Many former Ravens have visited Destrehan to work Reed's, camp, as well as former teammates at the University of Miami and friends from around the NFL.
"He's all about the kids," Robicheaux said. "He's going to do what's right by them. He could be selfish, not give back the way he does. He hasn't forgotten where he came from. It gives people hope. They're thinking, 'If Ed can do it, I can do it, too.'"
Reed's Hall of Fame induction gives his family and friends a chance to reflect on his impact beyond the field. Former teammates describe Reed as a mentor, always willing to share his knowledge, setting an example of how to be a professional. While Lewis led in a more gregarious way, Reed was hugely influential in the Ravens' locker room during his 11 seasons in Baltimore, the player that teammates often came to with an issue.
"I remember Ed talking to you about life, about how to handle money, how to be a professional," said former Ravens fullback Vonta Leach.
"He was a great football player, a smart dude, a better human," said Ravens cornerback Jimmy Smith.
"Ed was always willing to share," said Jonathan Vilma, Reed's college teammate at Miami. "Anything he does is from the heart. That's why he's so close with so many guys he played with."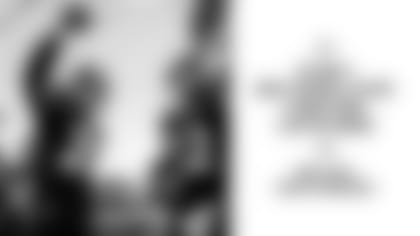 Reed spent a season on the Buffalo Bills coaching staff in 2016 and says he wouldn't mind returning to coaching at some point. But at the moment he seems content running his foundation, playing golf, smoking cigars, raising his son and being Ed Reed.
At his camp this year, Reed was standing in the end zone working with kids when he interrupted a conversation and whispered something to a camper who was playing safety. On the next play, the youngster cut in front of the intended receiver and made an interception.
As the young boy ran down the field with the football, Reed ran alongside with a hug smile on his face.
"That's Ed, doing his thing," Vilma said. "He's going to look good in that gold jacket."