I went to my first game in 1956 at age 3. Now 60 years later, I have NOT missed another Baltimore home game since.
My streak is now 391 consecutive home games (not including preseason), spread between the Colts, Stars, Stallion and Ravens. It's the longest streak ever for a Baltimore football fan, and if all goes well, I should reach my 400th consecutive game next season.
I've come close to missing two games. One day when the Colts were here, I had a 104-degree temperature and was sweating profusely in a cold December game. In the Ravens' second season, I had ankle surgery and had to come on crutches (against doctors' orders).
I never intended for it to be a streak, but it just happened. God willing, I don't see any reason why I'll ever stop.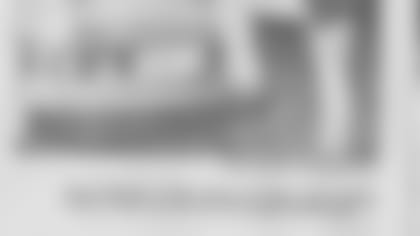 It all began with my dad, Ernie, who was an original Baltimore Colts season ticket holder and close friends with Johnny Unitas. I called him Uncle Johnny. One time, I remember he called me because my report card grades were too low. He told me if I didn't improve, he would take my name off the list of Saturday practice visitors.
When the Baltimore Colts left town in the middle of the night, it broke my heart. Somebody called me to say they saw Mayflower vans, so I jumped in the car and drove to the complex. I stood in front of the moving vans with my arms crossed before police said I had to move. I stayed there the entire night, through the snow and sleet, as the Mayflower trucks pulled out.
After the Colts left, I remember former owner Robert Irsay saying Baltimore fans didn't have enough passion. Nothing could be further from the truth, and when Baltimore got a team back, I was determined to show that nobody would ever think that again.
I wear 52 pounds of beads (in honor of Ray Lewis) to every game, along with a custom cape I designed. I was actually featured in Madden '05 – the one with Ray Lewis on the cover. It was the only time a real fan has been in the video game. I sit in Section 138, Row 6, Seat 14, and I get up on my seat each third down with a large "3" sign and get the crowd fired up to stop the opposing team.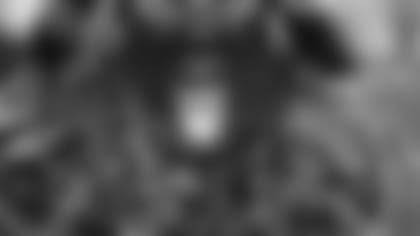 I could sit at home and watch games on my high-definition, big-screen TV, but there's just something magical and emotional about being at the games. I love getting the fans into the game each Sunday, and I love seeing strangers come together.
At the same time, I believe each fan no matter what team they root for should be able to attend a game without fear of being beat up by another fan. In fact, I approach fans from other teams at our stadium and welcome them to Baltimore.
Being a Flockstar is more than just loving the team. It's also about my commitment to people. I was a Super Plunger for the Special Olympics for four consecutive years, raising almost $60,000, until my body wouldn't permit me to continue. I raise thousands of dollars each year for different charities.
In 2008, I was inducted in PFUFA (Pro Football Ultimate Fans Association) in Canton, Ohio. I'm very proud and very blessed.