Don't be shocked if country singer Jerrod Niemann sneaks a peak at some TV screens to watch the Steelers-Patriots game during Thursday night's Countdown to Kickoff Party.
"I'm basically just a football fan on stage with a microphone," Niemann said.
The singer/songwriter will headline the Kickoff Party at Power Plant Live! tonight, beginning at 6 p.m. Niemann will be preceded by two emerging bands, We Are Harlot and The Struts, offering a wide and exciting range of music styles.
The show is free and open to those 21 years or older and it will happen rain or shine. There is a roof over the venue. Niemann is scheduled to take the stage at 9:15 p.m.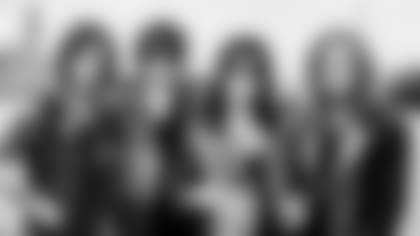 Ravens alumni players Jamal Lewis, Jarret Johnson and Adalius Thomas will be on hand for autograph signings during the first hour of the event, and running back Justin Forsett will be part of a live WBAL broadcast from the event.
Niemann is the football fan of the group. Growing up in Southwest Kansas and a huge Kansas State fan, he's more into the college game, but also said he likes seeing a city rally around their NFL teams.
Niemann says he followed players more than NFL teams because the closest team, the Broncos, were five hours away from his hometown. Dallas and Kansas City were over seven hours down the road. He currently lives in Nashville, which leads him to rooting for the Titans, as well.
"I will say, after traveling the country with so many buddies from all over the country, I have become an honorary fan of many [college] programs," he said. "Speaking of honorary fans, the guys and myself definitely have a ton of respect for the Ravens and the city of Baltimore. They're just stacked with talent."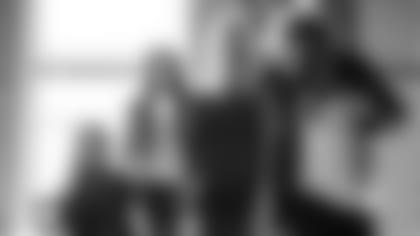 Niemann cut his teeth penning songs for Garth Brooks among other country stars. He released his first album, "Judge Jerrod & The Hung Jury" in 2010 and has found success with his 2014 album, "High Noon," featuring hit song "Drink to That All Night." He released a new popular song, "Blue Bandana" in mid-July.
"Anytime I walk on stage and a crowd is singing the words back to me, I am truly blown away," Niemann said. "There's not a greater feeling or bigger compliment in the world for an artist. … We are going to do our best to give the crowd what they deserve and that's a great time!"
The Struts have also recently received major radio play for their hit single, "Could Have Been Me." The classic style English rockers are headed by singer Luke Spiller, who is known for his brash style.
Unlike Niemann, Spiller said he's never really watched football, so it should be a new experience.
"It's going to be quite new," he said. "It's not the halftime show of the Super Bowl, but maybe this is our one step closer to doing something like that. It's really cool."
We Are Harlot is a Los Angeles-based hard rock band which draws inspiration from classic '80s pop metal legends such as Van Halen and Aerosmith. They released their first self-titled album in March.