Pundits Near Unanimous in Ravens vs. Titans Picks
The Ravens, who haven't played in nearly two weeks – three weeks for Lamar Jackson and several other starters – will host the Tennessee Titans in an AFC divisional round game Saturday night at M&T Bank Stadium.
The next time the top-seeded Ravens (14-2) could go two weeks between games would be the period between the AFC Championship Game and Super Bowl, but they'll first have to get by the sixth-seeded Titans.
Led by NFL rushing leader Derrick Henry and rejuvenated quarterback Ryan Tannehill, Tennessee (10-7) has won eight of its past 11 games, including a 20-13 upset of the defending Super Bowl champion New England Patriots in Foxborough in the wild-card round this past Saturday.
Baltimore, riding a franchise-best 12-game winning streak, is heavily favored to be playing again next weekend. Of the 48 pundits we looked at, 47 picked the Ravens to win. CBS Sports' John Breech is the lone prognosticator to predict an upset.
Here's a sample of what pundits are forecasting for the game:
The Titans defense will not be able to stop the Ravens' passing attack.
NFL.com's Gregg Rosenthal: "Tennessee has a strong coaching staff, but it doesn't have the players to match up with the Ravens in the passing game. No team will completely stop this historic Ravens offense, but the best route during the regular season was employing a talented pass rush and secondary like the 49ers and Bills did, winning matchups through the air while using an extra defender to slow down the run, at least somewhat. The Titans were the No. 21 pass defense this year, according to DVOA, and their best pure pass rusher is Harold Landry, a solid enough defender who no one is game-planning for. Even if Mark Ingram can't suit up Saturday, there's little reason to think this Titans group will keep the Ravens far below their 33-point average."
Sporting News' Tadd Haislop: "With all due respect to Ryan Tannehill, who led the NFL in passer rating this season, the key to this game is related to the other quarterback. Keep in mind Lamar Jackson, who easily broke Michael Vick's single-season QB rushing record, also led the league with 36 touchdown passes. The soon-to-be MVP and the dangerous weapons around him form a nightmare matchup for any team, and while Tennessee's defense is respectable, it won't be up to the task in Baltimore."
Don't be surprised if the Titans come up with a unique scheme that slows the Ravens offense.
CBS Sports' John Breech: "Tennessee Head Coach Mike Vrabel is a former NFL linebacker who played eight seasons under [Bill] Belichick, so I won't be shocked if he schemes up some sort of defensive surprise for the Ravens – like the Chargers did [in last season's playoff game] – that will slow Baltimore down."
The Ravens will prevail in a physical game.
CBS Sports' Pete Prisco: "This should be an old-fashioned slugfest, featuring two teams that want to pound the football. The Titans do it with powerful Derrick Henry running the ball, while the Ravens do it with Lamar Jackson keying the run offense. Whichever defense can stop the run the best is the team that wins the game. I think that's the Ravens. But it will be close. Look for a tough, physical game with the Ravens finding a way late."
Ravens running back Gus Edwards could be the 'X' factor.
Bleacher Report's Kristopher Knox: "If [Mark] Ingram cannot go or is at less than 100 percent, the Ravens will have to lean more heavily on backup Gus Edwards. Edwards saw his fair share of the workload during the regular season, finishing with 711 rushing yards and two touchdowns. He started the finale too, racking up 130 yards in the process. Continued hard running from Edwards could be Baltimore's quickest path to victory, particularly with opponents gearing up to slow Jackson."
The Titans will try to slow the game down.
Pro Football Talk's Michael David Smith: "The Titans will likely prioritize the running game and try to control the ball with Derrick Henry, but I just can't see them slowing the game down the way they did against the Patriots."
Pro Football Talk's Mike Florio: "The Titans are good enough to win this one. Much of it hinges on the ability of the offense to shorten the game and to keep the Ravens offense on the sideline. That will work, but not well enough to return the favor from 2008, when the top-seeded Titans fell at home to the Ravens."
How the game starts could be a major factor in the outcome.
CBS Sports' Brady Quinn: "One trend we notice with teams that play Baltimore, [the Ravens] get off to a fast start and they eat up a ton of time, so usually they're getting a touchdown if not two somewhere in the first quarter, and then you've got their opponent playing from behind against a very tough defense. So this all comes down to how this game starts. If Tennessee can stymie the offensive attack of the Baltimore Ravens and hang around, I think this game can be close, but I don't see it happening that way. I think Baltimore and Lamar Jackson get off to a fast start, it takes Tennessee about a quarter to adjust and settle in, but by that point it's already too late."
The Titans can win if they feature Henry on outside zone runs.
ESPN's Matt Bowen: "Henry had 182 rushing yards -- including 96 after first contact -- in the Titans' wild-card win over the Patriots. So why change the script? Yes, the Titans will need to create more chunk plays in the passing game to get past Baltimore -- they're going to need points in this one -- but after watching the Ravens' defense struggle at times to limit the 49ers' outside zone run game in Week 13, I fully expect Henry to see heavy volume again. His ability to get on a downhill track can wear a defense out."
The Ravens' blitz-happy defense could backfire.
NFL.com's Willie McGinest: "When you blitz a lot, sometimes you open up lanes or you miss running lanes, and Derrick Henry and that Titans offense are going to attack."
The game could be decided by which team performs better in the red zone.
NBC Sports Washington's Andrew Gillis: "Baltimore and Tennessee have two of the NFL's best red zone offenses. Should one team have to settle for field goals instead of touchdowns near the other team's end zone, it could spell doom for that team's season. … Tennessee has the fourth-worst red zone defense in terms of points allowed per appearance at 5.26. In terms of touchdowns per red zone appearance, it's even worse at 68.1 percent — 31st in the NFL. Baltimore ranks 12th in points allowed per appearance in the red zone at 4.73, and third in touchdowns allowed at 47.7 percent."
The Ravens will prove they're the better overall team.
Pro Football Talk's Chris Simms: "The Ravens, with two weeks off, healthy, Lamar Jackson's going to be ready to go, I don't think the Titans have seen anything like a team like this all year long. I just think the Ravens are too good on both sides of the ball. … I'm really concerned about Tennessee's offense against Baltimore's defense. I would be shocked if they could dominate the game and the run game. Baltimore's got so many big people up front, and they have as good a secondary as New England. You could argue maybe it's even a little better, but those are the two best, and I think they'll be able to shut down Tannehill in the pass game, too."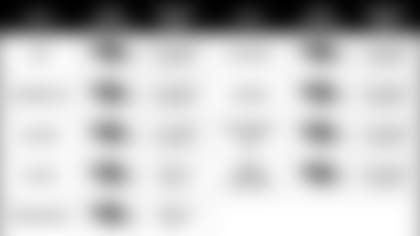 Ozzie Newsome's Influence Still Being Felt
There's a lot of credit to go around for the Ravens having the most successful regular season in franchise history, but one person who should not be overlooked is former Ravens General Manager turned Executive Vice President Ozzie Newsome, who stepped down after last season.
While first-year GM Eric DeCosta, who had long been groomed for the position by Newsome, has the final say on personnel decisions, Newsome is still a valued voice in the process.
"If you thought Ozzie Newsome would spend his days on sun-splashed golf courses far, far away from The Castle after he stepped down as Ravens general manager last year, you would be so, so wrong," USA Today's Jarrett Bell wrote.
"Newsome still comes to work every day at the stately team headquarters that looks like some compound from the Medieval era. He just missed his first practice session of the season this week, lured out of town for Pro Football Hall of Fame committee work. He still reviews every practice on videotape. Still grades every player. Still studies the NFL to glean institutional intel."
Ravens Head Coach John Harbaugh described the transition from Newsome to DeCosta as "incredibly seamless."
"The crazy thing is, it's kind of what was expected, because those guys are so close," Harbaugh said. "They worked together all those years. It's almost like nothing has changed, except Eric makes the final call."
DeCosta is a leading candidate to win Executive of the Year for the moves he made both in the offseason and during the regular season. Several of those moves bolstered an offense built around likely MVP Jackson, who was selected by the Ravens in the 2018 draft after Newsome maneuvered to get back into the first round.
"What a parting gift from the former GM," Bell wrote. "He used his last first-round pick (No. 32 overall) to seize the star now poised to carry the franchise for years. And he did it while making the rest of the NFL look silly. Newsome bucked mainstream wisdom and landed Jackson as the fifth quarterback drafted.
"The Ravens are well-positioned to continue running one of the NFL's best organizations with DeCosta calling the personnel shots and Harbaugh pushing buttons from the sideline. But let's keep it real: They are also lucky Newsome hasn't gone full-blast on retirement just yet."
Brandon Carr Feels a Sense of Urgency
Ravens defensive back Brandon Carr has had a noteworthy 12-year career, during which he's never missed a game. His streak of 192 consecutive regular-season starts is by far the longest active streak for a defensive player in the league.
However, despite Carr's longevity and durability, he has never played in a conference championship game. That will change if the Ravens win on Saturday.
Carr, whose has played in the postseason four times, told Penn Live's Aaron Kasinitz his "sense of urgency is at an all-time high."
"I'm stuck in the moment right now," said Carr, 33. "I'm not really looking forward to training next offseason for this moment right now. So I'm going to take advantage of this opportunity while we're here."
Carr, the Ravens' Walter Payton Man of the Year nominee the past two years, said he was taught by veterans early in his career to never take playoff opportunities for granted.
"I heard stories of guys in their rookie year making it to the Super Bowl or making it to the championship game and maybe they don't win it," Carr said. "Then they're like, 'That's OK; we're going to be back next year. I got time to do it.' Nope. Turns out the time is always now."
Jackson, Harbaugh Earn Honors From The Athletic
Jackson and Harbaugh have earned more accolades. The Athletic's NFL staff of 52 writers and editors unanimously selected Jackson as league MVP, and Harbaugh was named Coach of the Year.
Here are some excerpts from what The Athletic's Jeff Zrebiec wrote about them:
Jackson: "The Year of Lamar started with five touchdown passes in South Florida and ended with 103 yards rushing and three touchdown passes in Cleveland. In his first full season as a starter, Jackson stepped up to every challenge, frustrating opponents and dazzling fans with his unique skill set, and proving plenty capable of winning games with his arm and his legs."
Harbaugh: "He presided over the team's wildly successful offensive overhaul around young quarterback Lamar Jackson, and a defensive transition away from several of the Ravens' former standouts. His aggressive fourth-down decision making set the tone for the league's highest-scoring offense, and his steadying hand rallied the Ravens after they lost two consecutive games in late September."