Sam Koch Draws Steph Curry Comparisons
You know who Golden State Warriors guard Stephen Curry is, correct? Five-time All-Star, two-time league MVP and one of the main personalities of the NBA? Well, what if I told you the Ravens had a Curry-like figure on their roster, and that they don't play offense or defense. Your first guess is probably kicker Justin Tucker, and while that's a great guess because of how talented he is, that's not who I'm talking about. I'm talking about punter Sam Koch.
To explain, it's important to note that the NFL is in the midst of a golden age for punting, according SB Nation's Louis Bien. The main stat to measure a punter's effectiveness is net punting average, and Bien noted that 22 different punters surpassed 40 yards last season. By comparison, in 2003, only two punters managed to exceed 40 yards.
Koch was heavily featured in the story, and Bien attributed him with being one of the main pioneers in this punting revolution. In fact, Bien credited Koch with showing "that innovation was necessary — that it could win football games and extend careers."
Bien referenced a 2014 matchup between the Ravens and Steelers on Sunday Night Football as "a seminal event in punting history." In that game, Koch punted the ball six times to Pittsburgh's dynamic wide receiver Antonio Brown, considered one of the best punt returners in the league. Brown struggled to get a read on Koch's punts though, fair catching four and letting two others roll out of bounds. Koch finished with a net yard average of 42.5.
What Koch was doing was giving Brown multiple different types of punts to deal with, something that some punters can do now, but didn't back then.
"By doing this and trying to keep it wide totally opposite of where he thinks we were going, we were able to get a lot of yards out of that," Koch said. "The coaches had such trust in me to go out there and be able to execute it. Which was phenomenal, because nobody really did any of that until maybe two years later."
This is where Curry comes into play: that performance led to a change in how punters approach their craft. Bien likens Koch's role of starting the revolution with punting to how Curry's amazing three-point shooting capabilities have made other basketball players, especially younger ones, be more willing to attempt three-point shots. Bien referred to it as the "Steph Curry Effect," and it's a "phenomenon when a player so radically succeeds that it reshapes how a generation of athletes trains."
With Koch, it's the willingness to try different sorts of punts to throw off returners. It's something that Los Angeles Rams punter Johnny Hekker believes is happening, as he sees more players in college or high school attempting different punts like Koch did in an attempt to gain a competitive advantage. As Hekker put it, "It's really cool to kind of see that progression and see young kids taking risks in games and having fun with it."
Koch is still one of the best punters in the NFL, despite being the third-oldest. His net average still exceeds 40 yards (40.1), and he ranks seventh in punts dropped inside an opponent's 20-yard line (24).
Unrelated to his punting ability, Koch has done an excellent job holding for kicker Justin Tucker this year. He also has a great arm, which he proved against the Atlanta Falcons when he completed a 21-yard pass to wide receiver Chris Moore on a fake punt. In fact, he has completed all five of his career passing attempts.
More than anything, it's clear that Koch is one of the most respected punters in the industry, with Bien writing, "Discuss punting with a punter and they are almost certain to bring up Koch's name unprompted."
"He has so many tricks in the bag," Chicago Bears punter Pat O'Donnell said. "It's really cool to see that you don't just have to hit the traditional punt each and every time."
Ravens Leapfrog Steelers in Numerous National Power Rankings
The Ravens are in hot pursuit of the Pittsburgh Steelers to claim the AFC North championship.
After entering its bye week with a 4-5 record, it didn't look very likely that an AFC North title was in the cards for Baltimore this season. But going 3-1 since their bye, coupled with Pittsburgh losing three straight games, has the Ravens just a half game back with three games to go and the Steelers have the more challenging schedule (on paper).
"More was learned about the Ravens in an overtime loss to the Kansas City Chiefs than any of their previous three victories," Bleacher Report's Blent Sobleski wrote. "Baltimore is only a half-game behind the Steelers for the AFC North lead. Lamar Jackson has provided a spark and makes the Ravens offense difficult to defend. The defense did let Baltimore down against the Chiefs, but it's still one of the league's better units."
USA Today's Nate Davis was also impressed with Jackson, writing "For 59 minutes, Lamar Jackson played his best game as starting quarterback. He lapsed into rookie form at the end, but encouraging performance." Meanwhile, Pro Football Talk's Mike Florio looked ahead to the playoffs, writing "No one in the AFC is going to want to play them in January."
Fox Sports' Colin Cowherd also included Baltimore in his top 10, while leaving Pittsburgh out. To him, what makes the Ravens an attractive team right now is that they have discovered their identity.
"They've figured out, 'we play defense, and we run the football since Week 11,'" Cowherd said. "They're not glamorous and don't have a lot of superstars. But they have figured out what they are."
At the end of the day though, these power rankings are just chatter. They don't have any sway on how the season will play out. But let's hope they are are onto something, and that the Ravens will soon rank above the Steelers where it really counts.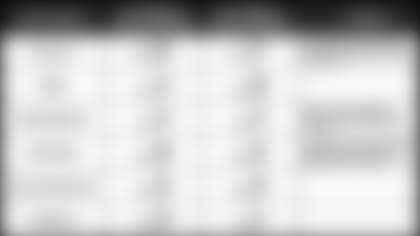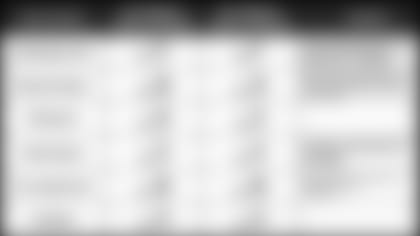 Could Adding a Safety be a Priority for the Ravens This Offseason?
A lot has been made of safety Eric Weddle's play against Kansas City this past weekend. Though Weddle finished with five tackles, a tackle for a loss, a quarterback hit and a pass defended, he had a couple difficult moments, particularly when he failed to tackle wide receiver Tyreek Hill in front of the first down line on third-and-19.
To WNST's Luke Jones, the play was "a bigger gaffe than the [Kansas City fourth-and-9 completion]. It led to a Chiefs touchdown, too."
It was a rough moment for Weddle that has led a few pundits to wonder if the Ravens will look to add a new safety, or two, this offseason. As The Baltimore Sun's Childs Walker wrote, "When he's in space against an electric playmaker such as Hill, he has little chance."
The Athletic's Jeff Zrebiec believes part of the issue has been the safeties' struggles when covering tight ends. Though linebackers and cornerbacks contribute to that as well, it's been a troubling area for the defense all season but more so lately. In Baltimore's last seven games, opposing tight ends have scored six times.
Zrebiec acknowledges that "it isn't easy to find safeties who can run and cover, but that should be on the front office's agenda this offseason."
If the Ravens were to move on from Weddle, it would be big shoes to fill. As Walker noted, Weddle is one of the key pieces of the defense's entire operation.
"The Ravens still need Weddle on the field for his brain," Walker wrote. "Not only does he call the signals for the top defense in the NFL, he remains adept at reading the quarterback's intentions. That shows up in his Pro Football Focus grades, where he still scans as an above-average player against both the run and the pass."
More Interceptions Could be on the Way for the Defense
When safety Chuck Clark intercepted Chiefs quarterback Patrick Mahomes this past Sunday, it marked the end of a seven-game streak without an interception for the defense.
A lot was made about the lack of interceptions, and why the defense was struggling to haul them in. It wasn't a sign of the group struggling overall, as the Ravens sit third in the NFL in average passing yards allowed per game (206.2).
This week, the Ravens have a good chance to start a new streak: consecutive games in a row with interceptions.
While the Tampa Bay Buccaneers rank first in average passing yards per game (331.4), the amount of throwing they do comes at a cost. Tampa Bay leads the league in interceptions thrown (24). Add in seven fumbles lost, and the Bucs are in a situation where 20.4 percent of their drives have ended with turnovers, the most in the NFL.
"The Bucs' sloppiness offers a chance for the Ravens to force a couple of turnovers, which they might need to do in order to keep a high-flying Tampa offense grounded," PennLive's Aaron Kasinitz wrote.
Cowherd also ranked the top 10 teams in contention for wild-card spots based off how likely they are to win a playoff game. The Ravens came it as No. 3, behind the Los Angeles Chargers and Seattle Seahawks.
Pro Football Focus named its top 25 offensive linemen of this season, and guard Marshal Yanda came in at No. 13 with an overall grade of 76.7. "It's not quite the Yanda we saw before missing the 2017 season, but it's pretty darn close," PFF's Michael Renner wrote. "Yanda has never finished a season with a grade below 80.0 in his entire career."