Pundits Unanimous in Ravens vs. Buccaneers Picks
Well Ravens Flock, let's hope these pundits are right this week.
All 55 pundits we looked at selected the Ravens to win on Sunday. This is the second time this season that pundits have unanimously chosen Baltimore to win its game, with the other being the team's opener against Buffalo.
A similar performance to that Week 1 shellacking would be ideal as the Ravens are in the midst of a playoff push. A win would give the Ravens an 8-6 record. It could also leapfrog the Ravens into first place in the AFC North if the Pittsburgh Steelers lose to the New England Patriots on Sunday.
Here are some reasons why pundits believe the Ravens will win:
Tampa Bay's run defense, which ranks No. 20 in the NFL, struggles against the Ravens attack, spearheaded by rookie quarterback Lamar Jackson.
Running back Kenneth Dixon builds on his strong game against Kansas City to have an even better one against Tampa Bay.
"Dixon continues to show signs of the player the Ravens and their fans have hoped for, and gets twice as many touches as Gus Edwards. He finishes with around 15 carries for 75 yards and a touchdown and gets another 30 through the air," Russell Street Report's Ryan Jones predicts.
Buccaneers quarterback Jameis Winston struggles, as the defense keeps Tampa Bay's pass-first offense in check.
Baltimore's pass rush has a big day.
"[Outside linebackers] Terrell Suggs, Za'Darius Smith and Matt Judon will share five sacks, one will be a strip sack deep in Tampa territory," Lombardi wrote.
"Winston is bound to make key mistakes in a one-dimensional passing game while facing Baltimore's pass-rushers," Iyer wrote.
The possibility of Joe Flacco entering the game adds a wrinkle to Baltimore's offense that the Buccaneers aren't ready for.
"Jackson will continue to direct the Ravens' rushing revival, but even the possibility that healthy backup Joe Flacco might make some cameos could put extra pressure on the Tampa Bay defense," The Baltimore Sun's Peter Schmuck wrote.
Tampa Bay's road woes continue.
"Tampa Bay is terrible on the road: The Bucs haven't won an away game since the first week of the season, despite averaging almost 31 points in those games. While their offense is ranked No. 1 in passing yards per game, their defense gives up a 30th-ranked 29.5 points a game," The Baltimore Sun's Jen Badie wrote.
The "must-win" nature of the game leads to the Ravens raising their game.
"It's understandable if the Ravens come out flat after the emotional loss at Kansas City, but the Ravens know what is at stake, and at home, they will have enough," PressBox's Bo Smolka wrote.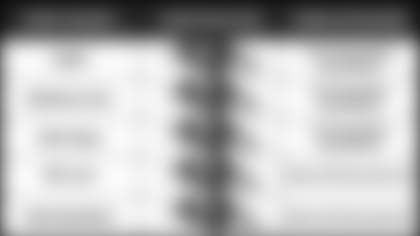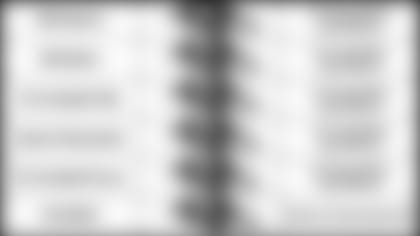 With Lamar Jackson, Different Style of Offense Creates Advantages
Head Coach John Harbaugh announced Wednesday that Jackson is Baltimore's starting quarterback. That means the Ravens plan to continue the run-heavy offense they've used with Jackson under center, rather than throwing more like they did with Flacco.
To PennLive's Aaron Kasinitz, the decision gives the Ravens an advantage over most defenses they'll come across. As Kasinitz noted, with "NFL offenses [spreading] out and [ramping] up their passing attacks over the past decade, defenses had to respond. Salary cap numbers show teams in recent years poured money into speedy, versatile defensive backs and specialized pass rushers, while investing less in run stuffers."
That means the offense the Ravens have used with Jackson attacks the area where most teams have used very little of their financial resources, which makes them, theoretically, their weakest point.
Beyond that advantage, it's also a challenge for opposing defenses to prepare to face Baltimore because it's such a change from what they usually have to do on a weekly basis. As Tampa Bay Head Coach Dirk Koetter put it, "It's definitely a challenge. You didn't just reach down in your desk drawer and pull out the same game plan that you used last week."
"Teams spend a majority of their time figuring out how they're going to break down opponents, how they're going to break down the protections and attack the protections, put pressure on the quarterback and cover all these stud receivers around the league," Koetter added. "So, when you play a team that's doing what the Ravens are doing right now, it's just a totally different set of issues."
Still, it isn't a flawless approach. The reason why there's been such a shift to throwing the ball is because analytics show that throwing more frequently means scoring more points. The Ravens are going against that logic.
Jackson has had some bright moments throwing the ball in his four starts, but he's also completed 58.4 percent of his passes. It's an encouraging start, but he's still developing as a passer.
Kasinitz thinks Baltimore's approach is an effective strategy, pointing to the fact that the Ravens have averaged 228.5 rushing yards over the past four games. As the old saying goes, "If it ain't broke, don't fix it." Shortening the game with a clock-chewing run attack also means less points for the opponent.
"Most NFL teams don't have deep rotations of talented inside linebackers or mammoth defensive tackles to stop a ground game that can feature Jackson sprinting to the sideline on one play and a physical running back like Kenneth Dixon or Gus Edwards barreling straight ahead on the next," Kasinitz wrote. "Baltimore is gambling on the fruits of this dynamic for the foreseeable future…. It's surely making Tampa's week of preparation different than most."
Orlando Brown Jr. Has Been Bullying Defensive Linemen Since Middle School
Rookie right tackle Orlando Brown Jr. is listed at 6-foot-8 and 345 pounds. As you can imagine, he was a pretty big guy from an early age, and was playing along the offensive line in eighth grade while weighing just over 400 pounds.
Imagine being in eighth grade, playing defensive line, and having to line up opposite of Brown? I'm not sure about you, but the experience may have stopped me from wanting to play football. Apparently, I am not alone.
While speaking with Shaffer, Brown was asked about the first time he dominated an opponent. He recalled an incident from his middle school days when he faced off with another large kid – said to be roughly 6-foot-5 and 380 pounds – and that Brown was able to control him. As Shaffer put it, "[Brown] cops to being fuzzy on the specifics of just how far downfield he bulldozed this poor eighth-grader nearly a decade ago. It felt like 20 yards, he said Thursday. Probably, it was more like six."
Still, that may have been the end of the poor opposition's football career.
"He just fell. I fell on him," Brown said. "He never came back in that game. I don't know if he ever played again."
Fast forward a decade or so, and Brown may not be ending careers, but he's still putting defenders on the ground. He's already gone viral for body-slamming Pittsburgh's talented outside linebacker T.J. Watt, and has put a few other guys in the ground too. His physical style of play has been rewarded by Harbaugh, who announced that Brown is officially Baltimore's starting right tackle.
To Russell Street Report's Ken McKusick, Brown could become a key piece in the Ravens' run-heavy offense. McKuisck gave Brown an A grade for his performance in Kansas City, writing that it was easily the best start of his career. It also came against a talented outside linebacker in Kansas City's Dee Ford, who has 11.5 sacks this season.
"I love the way Brown is finishing blocks with contact to the whistle and using his size well to lean on opponents," McKusick wrote. "That physicality will aid in tiring both edge rushers and linebackers in level two, particularly with elevated snap counts. If the Ravens continue to be a run-first offense for whatever remains of this season, his ability to line up and reach level two targets could be a big factor in increasing the number of longer runs."
Defensive Line Is a 'Bruising, Rugged Group'
SB Nation's Charles McDonald grouped the NFL's defensive lines into four different sections based off productivity. The Ravens missed out on being included in the top group entitled "Game-wreckers," but landed in the second one, called "Inconsistent, but when they're hot you better watch out."
Not sure how you could call the defensive line inconsistent considering the Ravens rank No. 4 in the league in rushing yards allowed per game (87.8), and have the eighth-most sacks (38), but McDonald is still impressed with the group.
"Baltimore has constructed their defensive line in a fascinating way," McDonald wrote. "They have a bruising, rugged group filled with heavy hitters like [defensive tackles] Michael Pierce, Brandon Williams, [and outside linebackers] Terrell Suggs, Za'Darius Smith, and Matthew Judon, but they actually get a decent amount of sacks for such a physical play style — Baltimore currently ranks ninth in the league in sack percentage."
On the pass rushing front, a big reason for the group's success is their depth. The Ravens are the only team in the NFL to have three players with at least seven sacks on their roster: Suggs, Smith and Judon all have exactly seven.
As McDonald put it, "They beat you up, wear you down, and make plays in the backfield."
ESPN's Paula Lavigne reviewed food-safety inspection reports for all 111 North American pro sports venues, and then ranked each stadium based off her findings. M&T Bank Stadium graded quite well at No. 12 on the list. It was also fourth among NFL teams, trailing only NRG Stadium (Houston Texans), Gillette Stadium (New England Patriots) and State Farm Field (Arizona Cardinals).
Pro Football Focus' Nathan Jahnke focused on cornerback Brandon Carr during his weekly "Stats to know for all 32 NFL teams" article. "Carr has accumulated 86 pass breakups over his career, which is third-most for all defensive players since 2008."