Pundits Unanimous in Ravens vs. Bills Picks
The Ravens are the overwhelming favorites to win their opening day contest against the Bills, according to analysts. Forty-two pundits are listed below, and all of them are backing Baltimore to open the 2018 season with a win.
Two pundits from The Buffalo News did pick the Bills, but only to go against the 7.5-point spread the Ravens are favored by. Essentially, they think it will be a close game.
It's an encouraging sign for the Ravens, as they hope to become 9-2 in home openers under Head Coach John Harbaugh.
Here are a few predictions that pundits have happening on Sunday:
1-     The Ravens' defense is expected to enjoy a fast start to the regular season. Last year, Baltimore opened its season by shutting out the Bengals and forcing quarterback Andy Dalton to commit five turnovers.
"Buffalo's offensive line will have to endure an onslaught from both the Ravens' committee pass rush and a raucous opening-day crowd," NFL.com's Elliott Harrison wrote.
"Undefeated preseasons don't count for much, but the Ravens went 5-0 for a reason. They're healthy and talented, and even with Jimmy Smith out, the secondary should be fine," The Baltimore Sun's Jonas Shaffer wrote.
2-     Quarterback Nathan Peterman will not pull the upset.
"Nathan Peterman is probably long past the version that threw five interceptions in one half against the Los Angeles Chargers, but he is the kind of young, inexperienced quarterback that the Ravens defense tends to feast on," The Baltimore Sun's Edward Lee wrote.
"This time, Peterman will play better, but he's still going to lose in Baltimore against a Ravens team much better than advertised," FanSided's Matt Verderame wrote.
3-     Running back Alex Collins leads the way for the offense.
"Look for a heavy dose of Alex Collins in this game, like 20-to-25 carries worth. Baltimore wins," Harrison wrote.
"The Ravens will open the season in a run-first profile, so this will not be a 40-point rout. The first-string offense spent precious little time on the field as a unit during the preseason, so it'll take some time to get into rhythm," The Baltimore Sun's Peter Schmuck wrote.
4-     The Ravens to beat the 7.5-point spread currently being offered by Vegas.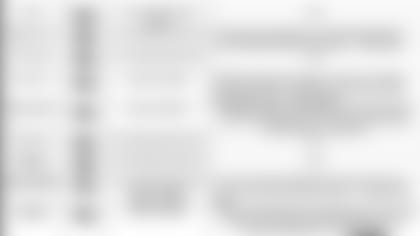 James Urban Helping Improve Baltimore's Offense
Quarterback Joe Flacco enjoyed a superb preseason.
A popular cited reason for that performance has been the revamped receiving corps being an upgrade over 2017's group of pass-catchers. Another one has been Flacco's improved health compared toprevious seasons. The drafting of rookie quarterback Lamar Jackson in the first round providing extra motivation for Flacco has also been theorized.
There's another reason for Flacco's play that has gone under the radar – the addition of Quarterbacks Coach James Urban.
"The offseason hiring of Urban and his reunion with (Offensive Coordinator Marty) Mornhinweg didn't generate a ton of attention," The Athletic's Jeff Zrebiec wrote. "But Flacco's career tendencies suggest that it probably should have. The veteran quarterback has seemingly benefitted in the past from having a traditional position coach as a conduit to the offensive coordinator."
Indeed, Flacco's best seasons have come when he's had a quarterbacks coach to help guide him.
Hue Jackson, now the Cleveland Browns' head coach, was Flacco's quarterbacks coach during his rookie year, when he made the jump from playing at the Division I-AA level to starting every game on his way to the AFC Championship game. In 2010, one of Flacco's better seasons, he had Jim Zorn as a quarterbacks coach, while Jim Caldwell held the role in 2012 before Offensive Coordinator Cam Cameron was fired. The last time Flacco had a quarterbacks coach was with Rick Dennison under Gary Kubiak in 2014, yet another one of Flacco's best campaigns.
In Urban, whose previous job was coaching wide receivers for the Cincinnati Bengals, the Ravens may have found the perfect coach to step into this role because of his previous experience with Mornhinweg. Urban was the quarterbacks coach for the Philadelphia Eagles from 2009-2010, which is when Mornhinweg was there as an offensive coordinator.
"The combination of another year under Marty and bringing James in, who has a relationship with him and knows how he works and can kind of give us the same message in our QB room without Marty having to be there all the time, has been a great asset," Flacco said.
WNST's Luke Jones thinks Urban hasn't just helped Flacco, but the offense in general.
"One of the first things Urban noted about Flacco this spring was his natural arm talent, something that hasn't been utilized effectively in recent seasons," Jones wrote. "It's no coincidence the Ravens have placed more emphasis on the deep passing game in training camp."
Urban has also helped lessen the load on Mornhinweg. During games last season, Mornhinweg would have to balance speaking with the quarterbacks, other players and position coaches. During preseason games, Mornhinweg has had more time to speak with other contributors to the offense with Urban talking with whoever was quarterbacking at the time.
"Of course, this arrangement only works if Mornhinweg and Urban are in lockstep as those involved insist they are," Zrebiec wrote.
James Hurst Starting at Right Tackle Called "Surprising"
One of the Ravens' position battles oft written about and analyzed throughout the summer is at right tackle.
When the Ravens wrapped up their final preseason game, a lot of pundits assumed that rookie Orlando Brown Jr. would be starting at right tackle for the Ravens. It was an understandable position after Brown started four preseason games there, and played the majority of snaps.
When Baltimore's depth chart came out earlier this week though, James Hurst was listed as the first-string right tackle, with Brown backing him up. Yesterday, Offensive Coordinator Marty Mornhinweg confirmed that Hurst would be the team's right tackle for Week 1, which was a decision that RavensWire's Matthew Stevens referred to as "surprising."
"What makes it even more surprising is Brown not only held his own, he excelled this preseason," Stevens wrote. "Brown showed the strength everyone knew he already had but also displayed enough speed to counter speed edge rushers reasonably well."
Brown did excel this summer, even making Pro Football Focus' Michael Renner's Preseason Rookie Top 10 Performers of the Preseason for offense. But that's among rookies, and as Mornhinweg said Thursday, Hurst's experience matters.
Hurst does have experience on his side, having started 34 games in his NFL career, including playoffs. He has 18 starts at right and left tackle, while the other 16 came at left guard in 2017.
Though Hurst is currently the starter, that doesn't mean he'll keep that job for the rest of the season. One of Hurst's greatest strengths as a player is his versatility, so if an injury occurs elsewhere on the line, he may be called to cover there, which would insert Brown into the lineup.
There's also a chance that Brown could eventually beat out Hurst for the starting spot, which Jones believes is a real possibility.
"The Ravens have frequently deferred to veterans in position battles in the past, but that doesn't mean Brown won't be able to unseat Hurst in the near future, especially if the veteran struggles on the outside as he did in past stints at both tackle spots," Jones wrote.
Mornhinweg also weighed in on the competition, saying, "James is a heck of a player, and Orlando is coming. Orlando had just an outstanding preseason and training camp. So, Orlando is ready to go."
Just Like Joe Flacco, Matt Ryan Broke His Knee Brace Sliding
Atlanta Falcons quarterback Matt Ryan and Flacco have always been linked ever since the two entered the NFL in 2008. For years, it's been debated which of the two quarterbacks has had the better career, and who you'd rather have leading your team in a playoff game.
The two are now linked by something else – breaking their knee braces during games.
In the second quarter of last night's NFL opener, Ryan scrambled on a play when the Philadelphia Eagles got into Atlanta's backfield. After running for a few yards, Ryan slid with his left knee on the turf, which was a problem due to the fact he had a brace on that knee.
"The scene that followed was pretty humorous," Yahoo Sports' Frank Schwab wrote. "The Falcons equipment crew frenetically worked to either fix the brace or get it off. Ryan wasn't going to be able to keep on playing with the brace bent. We even got a PG-13 moment when Ryan yanked down his jersey pants to help in the process (no FCC violation for NBC; Ryan had compression pants on underneath)."
NBC color commentator Chris Collinsworth likened the scene to a NASCAR pit crew frantically fixing a car. Ultimately, the Falcons decided to use scissors to cut the brace off so Ryan could return to the game, but not before they had to burn a timeout.
The Falcons ultimately lost the game, 18-12, by the way.
Flacco has actually broken a knee brace in games twice. Last year, the Ravens had to burn a timeout when it happened against the Houston Texans, while in 2016 Flacco actually went to the locker room against the Steelers so the team could figure out what to do about his brace.
It's a bizarre and rare occurrence that will now further strengthen the association between Ryan and Flacco. Eh, probably not.
Yesterday, LFW focused on the various predictions that pundits are putting out about the Ravens' 2018 season. More predictions have rolled in since then, including from ESPN, which had 32 analysts list their predictions for AFC and NFC Champions, as well as their Super Bowl winner and League MVP. Former quarterback Matt Hasselbeck has the Ravens making the Super Bowl, ultimately losing to the New Orleans Saints.
 PennLive's Aaron Kasinitz spoke with numerous Raven veterans about the emotions surrounding their NFL debuts. Outside linebacker Matthew Judon talked about being blown away by the military flyover before the game, while left tackle Ronnie Stanley said his focus was on controlling his emotions.