Ed Reed: I'm A Raven, Waiting For Call
Now that Joe Flacco![](/team/roster/joe-flacco/3e20766f-6520-4ca1-9901-44389aaea8b8/ "Joe Flacco")'s contract is taken care of, veteran safety Ed Reed says that he's ready to talk with the Ravens.  
The future Hall of Famer is an unrestricted free agent, but he made it clear during an appearance on NFL AM yesterday that his hope is to finish his career in Baltimore.  
"As of right now, I am a Raven, will be a Raven until otherwise," Reed said.  
Reed also continued to dispel the theory that he's looking to go to New England to team up with Bill Belichick and Tom Brady, whom he has spoken highly of throughout his career.
"I met Coach Belichick at a Pro Bowl. He is a great guy, great competitor and seems to understand his players," Reed said. "I was just asked the question at the time [but] I am a Raven, plan on being a Raven. I couldn't see myself anywhere else, but if it happens, I am a football player, I can adapt to any situation."  
Reed, who does not have an agent, said that he has not talked with the Ravens front office about a new deal.  
"No discussions since the post party after the Super Bowl. I haven't spoken to anyone yet," he said. "Hopefully that call comes soon." 
Reed, 34, started all 20 games for the Ravens last season (regular season and playoffs) and showed that he can still produce at a high level. While his tackling was suspect at times, he still notched five total interceptions – including one in the Super Bowl – and was a player teams had to gameplan against in the secondary.
He's discussed the possibility of retiring in recent years, but said he wants to come back at least next season and will then assess himself on a year-to-year basis. In terms of his contract desires, Reed reiterated that he could see himself playing a few more seasons.
"I am only going to give two or three more years," he said. "I don't know what to expect.  I know what I would like, but you don't always get what you want … I am pretty much my own agent, so we will see how it goes when Ozzie [Newsome] calls me."
The trick with contract negotiations for any veteran nearing the end of his career is that teams are always looking to pay for future contributions, rather than past performance. Reed has put up Hall-of-Fame numbers during his 11 seasons in Baltimore, and the Ravens want to make sure that he can continue to produce for the duration of any contract they may offer.
"I am going to play to the best of my abilities these coming years," Reed said. "The Ravens know what I put into this game, what I bring to the table from an on and off the field standpoint.  I won't play this game if I am not able to be effective; I still think I am able to be effective. If you put the tape on, it is proven."
Flacco Signs New Deal, Hit McDonalds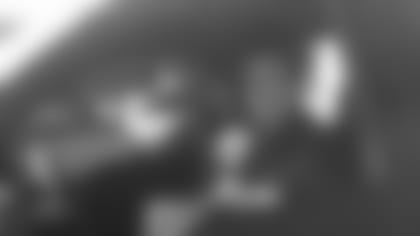 Flacco walked out of the Under Armour Performance Center yesterday to head home after just signing a six-year, $120.6 million contract making him the highest-paid player in NFL history.
So what did he do to celebrate?
Got some McNuggets, of course.
Flacco rolled through the McDonald's drive through in Aberdeen and ordered a 10-piece chicken McNugget meal with fries and an unsweetened iced tea, according to ESPN's Darren Rovell.
Sherry Norman, who was working the drive-thru window, is a die-hard Ravens fan and snapped Flacco's photo after giving him the food.
Kruger Could Get $10 Million
Another key unrestricted for the Ravens is outside linebacker Paul Kruger, who is coming off a breakout season in which he led the Ravens with 13.5 total sacks. Kruger has said he would prefer to stay in Baltimore, but it appears he's going to get a much bigger payday somewhere else.
"I didn't believe this couple of weeks ago, but do now: LB/DE Paul Kruger looks like he's going to blow past $9m per, could get over $10m per [year]," tweeted Yahoo.com's Jason Cole.
The Ravens have just over $11 million in salary cap space now that the Flacco deal is done, but Cole said that won't be enough to keep Kruger.
Cole put the odds at "zero" when asked about the chances Kruger is back in Baltimore. Cole compared Kruger to former Ravens outside linebacker Adalius Thomas, who left the Ravens for a big deal with the Patriots when he hit free agency. 
Kruger played some of his best football down the stretch, notching 4.5 sacks during the playoffs, including one in the Super Bowl. That postseason run made sure to put him on the radar for teams looking to add pass rushers this offseason.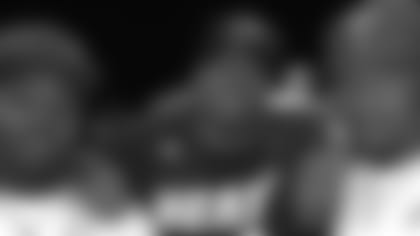 Terrell Suggs has been showing his support of the Miami Heat on Twitter lately, including this picture from last night, along with the caption, "APPROVE HEAT!!!!" [Twitter] * Love the Ravens? Love Old Bay? You're in luck. The seasoning company has released 30,000 limited edition Ravens commemorative Super Bowl cans, which are available now. [Baltimore Business Journal] * Five throws that helped Flacco get paid. [Baltimore Sun] * Five stats to know about Flacco. [ESPN.com] * Congrats to Arthur Jones and his brother Jon. "I'm so excited to meet my new niece. Congrats to my lil bro @JonnyBones. I know she is so beautiful like her big sisters." [Twitter] * ESPN's Suzy Kolber and Ed Werder discuss the impact of Flacco's contract on the Ravens during a recent episode of NFL32OT. [ESPN.com]