Ravens Crack Top Five of Power Rankings
After making a jump in the power rankings last week, the Ravens continue to trend up. A 2-0 start has moved them into the top five of most publications.
Hanzus had the Ravens up three spots to No. 5, but they made the biggest jump in Sports Illustrated. Baltimore moved up six spots to No. 5 in SI's consensus rankings, and one voter even made the case for them at No. 1.
"The Ravens offense is averaging 541.5 yards per game – about twice what their defense is giving up – and Jackson got his rush on against the Cards," SI wrote. "Scary."
The quality of opponents hasn't affected the Ravens' rankings. They moved up at least three spots in six of the seven publications we looked at.
Only USA Today had the Ravens ranked the same as last week, which isn't surprising since they were the highest of any ranking at No. 5 after Week 1.
"The Ravens needed to be a more explosive offensive team to make up for growing defensive issues, and Harbaugh is once again a coach of the year candidate," Iyer wrote.
However, not everyone is buying into the hype this early. One unnamed evaluator told The Athletic's Mike Sando he expects the Ravens to regress.
"Maybe I'm wrong and Baltimore will end up being the team that shocks me, but I think they are going to be caught," the evaluator told Sando. "I think people will find them out through four weeks. Right now, they can out-game-plan defenses, but once defenses break them down, it's going to be a lot harder."
Weren't pundits expressing the same concerns after the Ravens' wild-card loss to the Chargers in January? Teams have had months to prepare for Jackson, and the Ravens' offense has still put up numbers at a record pace.
But if there's one statistic pundits can't dispute, it's wins, and Jackson continues to rack them up as a starter.
"There will be some bumps in the road, but in nine regular-season games with Jackson as their starting quarterback, including seven last season, the Ravens have lost just once," Sando wrote. "That one loss was against the Chiefs, who the Ravens will face in Kansas City next week."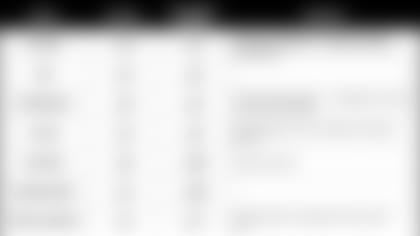 Michael Vick: Jackson is a 'Dangerous Man Behind Center'
Jackson's historic start has caught the eyes of many, including one former star quarterback.
Michael Vick was one of the NFL's most dynamic dual-threat quarterbacks for the better part of 13 seasons and Jackson's most popular comparison coming out of Louisville.  
"I think they're good comparisons man," Vick told TMZ. "If anyone is looking like me, it's Lamar. That's a dangerous man behind center."
While many pundits are buying into Jackson now, there are still those who question his hot start and think it won't last.
"It ain't no fluke. You don't go out and throw five touchdown passes and call it a fluke," Vick said. "I'm excited for the guy. He's going to be hard to deal with for a long time."
Vick isn't the only one not surprised to see Jackson thriving. Matthew Judon and the Ravens' defense have gotten a first-hand look at Jackson's development.
"I know he can throw," Judon said on Glenn Clark Radio. "We know he can throw … When he was running scout-team quarterback, he was making some of those throws. There was some stuff he needed to improve on and work on, and he did that in the offseason … he's carrying the team right now."
Sando looked back at what one personnel director had to say about Jackson coming into the 2018 NFL Draft.
"You are going to have to draft the guy somewhere in the first round," the personnel director wrote. "Somebody is going to get a heckuva quarterback. If I'm a team who has a veteran guy that is at the end, needs one or two years, I'm taking that guy because after those two years, I'm letting it fricking roll."
Jackson has the most wins (eight) and rushing yards (682) among the quarterbacks taken in the first round in 2018. He ranks only behind Baker Mayfield in touchdowns (12) and average yards per attempt (eight).
However, pundits have seen improvements in more than just Jackson's arm.
"Ultimately, what we've seen from Lamar Jackson in the early parts of the 2019 season isn't just a better passer," Russell Street Report's Adam Bonaccorsi wrote. "It's the signs of a great leader who's mature beyond his years, and will stop at nothing to become the best at what he does in every facet of his game."
Mark Andrews Named to PFF's Team of the Week
Another week means more recognition for Mark Andrews. He was named to Pro Football Focus' Team of the Week for the second week in a row with an 89.7 grade, the second-best among tight ends.
"Proving to be one of Jackson's top targets so far this season, Andrews led all tight ends who saw at least 10 passing snaps with a yards per route run average of 3.86, the second week in a row he has led the position in that particular statistic," PFF's Gordon McGuiness wrote. 
Andrews has recorded back-to-back 100-yard performances after totaling 112 yards and a touchdown against the Cardinals. He leads all tight ends in receiving yards and ranks seventh among receivers.
Despite putting up big numbers, Andrews has played in no more than 55 percent of the offensive snaps in a game this season, and PFF believes he needs to have a bigger role moving forward.
If you've attended a Ravens game at M&T Bank Stadium, then you've had the pleasure of watching the Baltimore Marching Ravens. They're one of only two official marching bands in the NFL, and Drumeo.com's Samantha Landa profiled percussion director Jayson Hart-Smith. He joined the band's tenor line in 2015 after a recommendation from his high school instructor and now "leads the drumline, recruits, and auditions prospective members, and writes halftime shows and 3rd quarter breaks"
Can your Hall of Fame safety do this?
According to Football Outsiders, the Ravens rank second in total DVOA after two weeks.
The recruitment of Jalen Ramsey to Baltimore has already begun. Ramsey has reportedly requested a trade from the Jaguars.