Tyre Williams is in store for quite the surprise Sunday afternoon.
Not only is he attending Sunday's matchup against the Steelers at M&T Bank Stadium, but he's going to be on the field in the first quarter as the game's Living Legacy Tee Kid. Going to the game and getting honored as the Tee Kid are both surprises to Tyre for his birthday.
Tyre is an active 9-year-old boy from Baltimore, and his father gave the gift of life to four people as an organ donor. Tyre is proud of the legacy his father left behind and has actually developed a special relationship with the transplant recipient of his father's heart.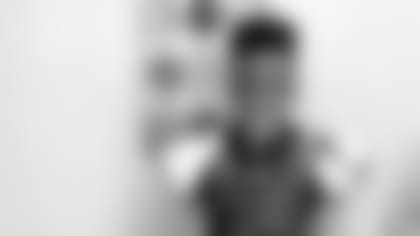 "I feel happy because he saved people's lives, but sad because he's not here with me," Tyre said.
Tyre has a passion for playing football, building boats with his Legos and also working on math even when he's not in school. He plays linebacker on his football team, and he's a big fan of Ravens outside linebacker Terrell Suggs.