CB Trent McDuffie, Washington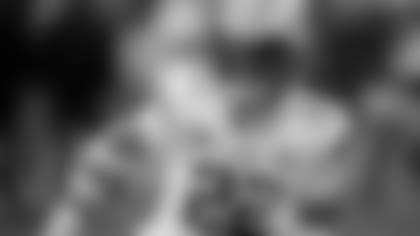 2021 stats: 11 games, 35 tackles, 4 tackles for loss, 0 interceptions
"The Ravens have options here. They could also go with an offensive tackle or defensive lineman. McDuffie gives them versatility and depth at a position that was injury-hit last season."
"The latest in a long line of quality Huskies corners, he has 4.4 speed, elite cover skills, smarts and the versatility to play in just about any scheme. The Ravens have historically stockpiled first-rate DBs yet have developed a need with Tavon Young moving to Chicago and Marcus Peters, who's got a year left on his contract, trying to rebound from a torn ACL."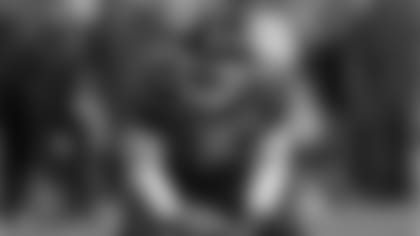 2021 stats: 14 games, 111 tackles, 7 sacks, 22 tackles for loss
"There is no player in this draft I look at more and think, 'This guy should be a Raven,' than my guy Devin Lloyd. He's the kind of player who can get to the passer and also excels in coverage. I'm telling you, there's no such thing as the perfect pick. But this might be the perfect pick."
Dane Brugler, The Athletic
"I don't think anyone would be surprised if the Ravens drafted an offensive tackle (Trevor Penning), edge rusher (George Karlaftis) or defensive lineman (Jordan Davis) here. But a versatile linebacker like Lloyd will also be an appealing option with four-down skills that would be a great fit in Baltimore's scheme."
EDGE Jermaine Johnson II, Florida State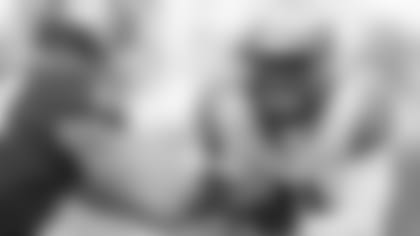 2021 stats: 12 games, 70 tackles, 17.5 tackles for loss, 11.5 sacks
"Drafting Johnson would give the Ravens one of the best young edge tandems in the league—an athletic set of players who could torture Joe Burrow and get upfield quickly to keep Deshaun Watson in the pocket. Obviously, a cornerback makes some sense here for Baltimore, but if you think long-term about the way the AFC North is shaping up, the value will be in more players to swarm the passer."
"After transferring from Georgia, Johnson had a fantastic season at Florida State. And he told us at the combine that he felt like he had something to prove going from the SEC to the ACC. He did that and then some, then he dominated the Senior Bowl, and followed that up with an electric workout in Indy. The Ravens drafted Odafe Oweh a year ago and he'll get a running mate with Johnson here."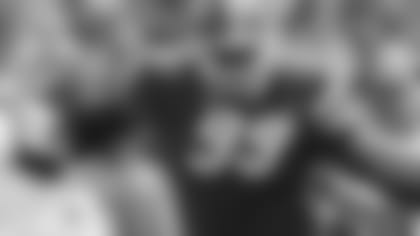 2021 stats: 14 games, 32 tackles, 5 tackles for loss, 2 sacks
Sam Monson, Pro Football Focus
"Davis is an enigma — an all-time freak of an athlete who needs projection in several different ways to justify a draft pick this high. Baltimore has a history of coveting big bodies up front and has the kind of program to help him realize his potential. Davis has only played a little over 1,100 snaps in his entire college career and notched only 30 pressures in four years. A team drafting him believes his impact can be orders of magnitude higher than that."
EDGE George Karlaftis, Purdue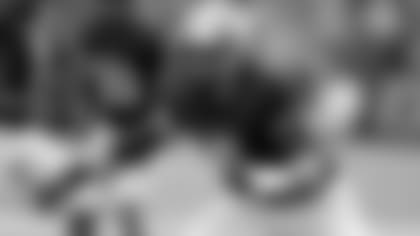 2021 stats: 12 games, 39 tackles, 10 tackles for loss, 4.5 sacks
"The Ravens get a pass rusher who fits in well with what they do. Their other option here would be to bolster the offensive line."
OT Trevor Penning, Northern Iowa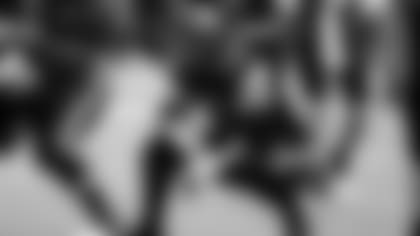 "Love this fit, both for the landing spot and value. Lamar Jackson will relish playing behind Penning, who has a nasty streak the Ravens may have lost when they traded Orlando Brown Jr. a year ago."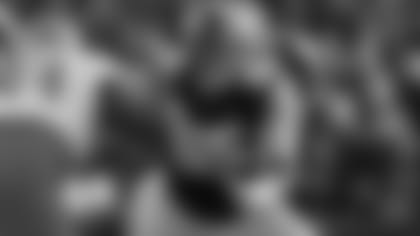 "The Ravens need stability at the pivot on offense, and this latest Hawkeye OL prodigy is the 2022 version of Creed Humphrey (who was fantastic for K.C. in 2021). I know, I know -- DT is also in heavy consideration here."