A little over a month ago, the Ravens left New Orleans with the NFL's greatest prize – the Lombardi Trophy.
Now, in an unprecedented act, they're returning bearing gifts and gratitude.
Ravens Owner Steve Bisciotti purchased and donated a pair of 2013 Harley Davidson FLHP motorcycles to the New Orleans Police Department Traffic Division today in appreciation of the services provided to the Ravens during their stay in New Orleans for Super Bowl XLVII.
Throughout the duration of the team's week-long stay, the Ravens received police escorts to and from their destinations, 24-hour security and community support.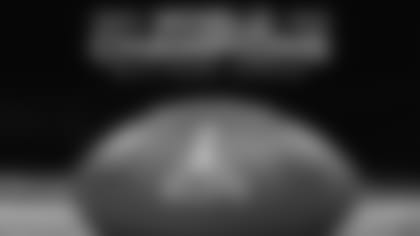 "We wanted to do something to show our appreciation for how well our team, our families and our fans were treated by everyone representing New Orleans," Bisciotti said via a press release.
"Every place we went, the good people of New Orleans treated us with kindness and tremendous service – across the board. It started in our team hotel, continued with the police and included many in the hospitality industry. The people of New Orleans were great."
Wide receiver and return specialist Jacoby Jones, a New Orleans native, presented the motorcycles to Mayor Mitch Landrieu and Police Superintendent Ronal Serpas during a press conference in his hometown this afternoon.
"I always talk to my teammates about southern hospitality, and the fact that it was on display enough during our Super Bowl week to have the Ravens donate something to the great people of New Orleans is special," Jones said.
The motorcycles are custom-made for the New Orleans Police Department and won't be just pretty to look at. They'll hit the streets as well, Serpas said.
"Our officers who assisted the Ravens last month truly enjoyed being of service to this team and this organization," Serpas said. "We can't thank the Ravens organization enough for their generosity."
A team hasn't come back to the Super Bowl host city with gifts before, but it's something that could now become a trend around the league.
The Ravens also took out a full-page, full-color advertisement in the New Orleans Times-Picayune newspaper this morning. It says, "Thank you to the citizens of New Orleans, including your outstanding police department, for your warm reception and first-class service to Ravens players, coaches and fans."