The Ravens were fortunate that neither Chuck Clark nor DeShon Elliott missed a game last season, as the starting safety duo helped them reach the playoffs.
However, Baltimore could seek more safety depth this offseason, particularly in the draft.
The Ravens were delighted that Elliott had his first healthy season in 2020, stepping into a starting role after veteran Earl Thomas was released. Elliott handled the new responsibility after spending his entire rookie year in 2018 on injured reserve (fractured forearm), and suffering a season-ending knee injury in 2019.
However, a versatile safety who can provide more depth, especially one with excellent range and ball skills, could intrigue Baltimore at some point, even after recently re-signing Geno Stone. As a seventh-round pick in 2020, Stone appeared in just two games and will be competing for a roster spot at safety with Nigel Warrior and Jordan Richards, who has been primarily a special teams player.
The Ravens keep their plans close to the vest, but most mock drafts expect them to target an edge rusher or wide receiver in the first round. However, if they take a safety at some point early, here are some prospects who could be on their radar.
Trevon Moehrig, TCU
2020 stats: 10 games, 47 tackles, 2 interceptions, 9 passes defended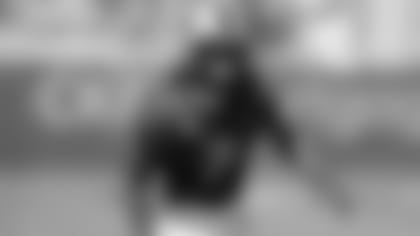 Kiper also thinks the Cleveland Browns could take Moehrig at No. 26 if he's available, and a few mock drafts have gone with Moehrig as Baltimore's pick at No. 27. Throughout the draft process, the consensus that Moehrig is the top safety in the draft hasn't changed, as Kiper affirmed during a March conference call with national media.
"I think an accurate argument would be that he's one of the best defensive players in this draft," Kiper said.
Andre Cisco, Syracuse
2020 stats: 2 games, 11 tackles, 1 interception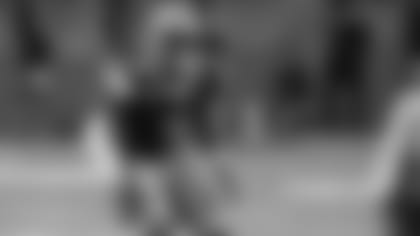 Cicso is a ball hawk who had 13 interceptions in just 25 games. That ability to create turnovers from the safety position would add an element to Baltimore's defense that could make it even more dynamic.
The question mark with Cisco pertains to his health. He suffered a serious knee injury in the second game of last season and missed the remainder of the year. That could hurt his draft stock, but he could also make him a bargain for a team that selects him on Day 2.
McShay's mock draft has the Tennessee Titans taking Cisco in the second round at No. 53, five spots before Baltimore's second-round pick at No. 58. Kiper also believes Cisco has second-round talent.
"Cisco, I think, has a solid second-round grade had it not been for the injury," Kiper said. "Now with the injury status, maybe he drops to the third. But (he's) a true centerfielder, ball skills, all the interceptions, just a good, solid football player. I like him. I think there's no question he'd be a two had it not been for the injury. Now he'd go no worse than the third or fourth round."
Richie Grant, Central Florida
2020 stats: 9 games, 72 tackles, 5 passes defended, 3 interceptions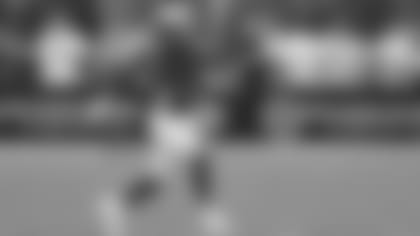 Grant's ability to play anywhere in the secondary could make him a natural fit for Baltimore, where Defensive Coordinator Wink Martindale loves utilizing players in multiple ways. Grant had 10 interceptions and seven forced fumbles during his college career, and he has the skillset to play both safety and nickel corner.
Not a highly-recruited player coming out of high school, Grant plays like he has a chip on his shoulder. No matter where he's drafted, Grant will likely enter the NFL with that same attitude.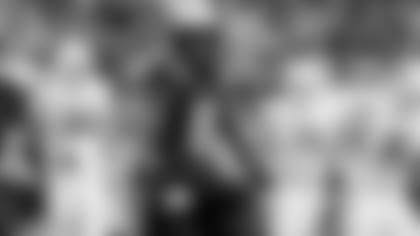 Holland decided not to play in 2020, but was a finalist for the Jim Thorpe Award as a sophomore in 2019 when he had four interceptions. NFL Network draft analyst Daniel Jeremiah is impressed with Holland's range and athleticism at 6-foot-1, 203 pounds.
"As a nickel safety he can do a lot of things," Jeremiah said during a recent conference call. "I think he's one of the three or four best safeties in this draft class. Didn't get a chance to see him this year, but somebody that's well thought of around the league. Takes good angles. He's a really good tackler. He's (got) good ball skills. I wrote down as a comparison he reminded me (of) a little bit bigger version of Lamarcus Joyner (New York Jets) when he was coming out of Florida State. So just a good football player who I think is going to go probably mid to late second round, third round, somewhere in there."
Hamsah Nasirildeen, Florida State
2020 stats: 2 games, 13 tackles, 1 interception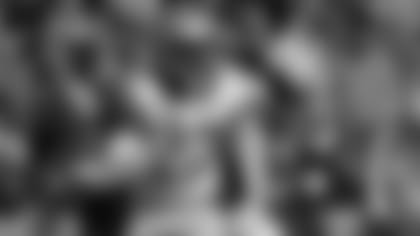 Nasirildeen suffered torn a ACL late in the 2019 season that limited him to just two games in 2020, but he appeared fully recovered when he returned. With 101 tackles in 2019, Nasirildeen's strength was playing inside the box and making plays near the line of scrimmage. He may not be taken until Day 3, but Nasirildeen will be attractive to teams looking for safety depth.
"I liked him when he was lined up down low," Jeremiah said. "He's an excellent blitzer. Really reliable tackler. You've got some upside with him to be able to use that size. He's 6-foot-3, 213 pounds to be able to match up with some tight ends. He's an interesting one."