The Ravens have some of the best photographers in the business and it showed once again with four awards from the Pro Football Hall of Fame's annual contest.
Team Photographers Shawn Hubbard and Joey Pulone pulled in four honorable mention awards, including three in the feature category and one in action.
Hubbard, a 15-year team veteran, won for his celebration shot after Justin Tucker's record-setting, game-winning 66-yard field goal in Detroit last season.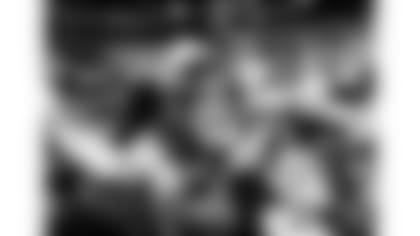 Pulone, another team photographer, earned honorable mention for a dramatic shot of a player running through the entrance tunnel, one of Lamar Jackson pointing to the sky, and an action shot of Steelers running back Najee Harris going airborne against the Ravens.