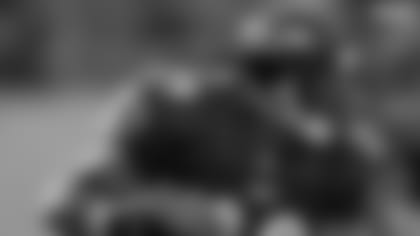 According to published reports, former Ravens fullback Chuck Evans passed away Sunday morning in Atlanta.
Evans, 41, had been visiting family in his home state when he suffered a heart attack.
He played in Baltimore in 1999 and 2000, earning a championship with the Ravens' Super Bowl XXXV team.
Evans was an 11th-round pick of the Minnesota Vikings in 1992, where he spent seven seasons under Brian Billick, then Minnesota's offensive coordinator.
He was a key part of the 1998 Vikings squad that went 15-1 and scored the most points (556) in a single season in NFL history.
After his days as a Raven were over, Evans remained involved in the Baltimore community. The Sparks, Md., resident went on to become a popular local radio personality.
As of Tuesday morning, no death notice had been circulated regarding Evans.
BaltimoreRavens.com will have more information regarding funeral services as it becomes available.