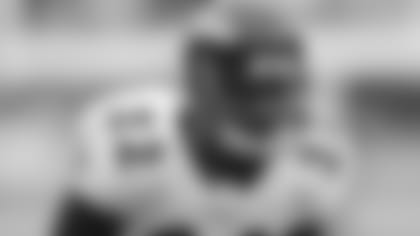 According to multiple reports, the Ravens have definite plans to place cornerback **Samari Rolle** on waivers by Monday.
The story was first reported by Patrick Brougham of jocklife.com, who cited an anonymous league source for obtaining the information.
The Ravens have not made any official announcement regarding Rolle's status.
If the former Pro Bowler is released, he would follow Chris McAlister, marking the departure of the two cornerbacks that began the season with the first team.
When Baltimore signed **Domonique Foxworth** two weeks ago, it was expected that Rolle would see a change in his playing time, even though general manager **Ozzie Newsome** said, "You can look at it as Domonique has replaced Chris," during Foxworth's introductory press conference.
"We have talked about 'have as many corners as you can.' I think they all find their way on the field at some point," Newsome continued.
Rolle, 32, started 10 games in the regular season last year, missing six with shoulder and neck injuries. He started two of the Ravens' three playoff contests before he was sidelined in the Divisional matchup with a groin injury.
Rolle netted four interceptions (one in the postseason) in 2008.
He affirmed to The Baltimore Sun Friday afternoon that he was asked to take a physical Monday morning, which could signify the final steps his release.