The NFL's regular season kicks off Wednesday night in New York as the Dallas Cowboys are set to take on the Giants.
As part of the pregame celebration, the league will have one legendary member from all 32 teams unveil a new flag design for each team. Representing the Ravens will be former defensive end Rob Burnett, a member of the 2000 Super Bowl champions.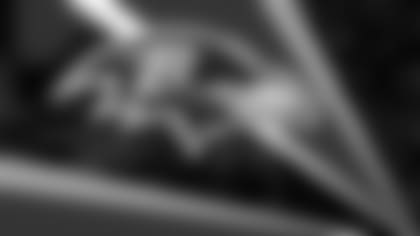 The new flags were selected during a contest where fans could submit designs representative of their team's city, community, traditions or fans.
Aime Stewart, of Cockeysville, produced the winning flag design (to the right) for the Ravens. She will join Burnett in New York to carry the team's new flag during the pregame show.
NFL Kickoff 2012 will be televised from 7:30-8:30 p.m. on NBC and the NFC Network. The show will also include musical performances by Mariah Carey and No Doubt.