Terrell Suggs didn't want to hear anything about the 100-sack mark the last few weeks.
The veteran outside linebacker had been sitting on the doorstep of the century mark, and didn't want any reminders from reporters.
Now he doesn't have to worry about anyone jinxing the milestone anymore.
Suggs topped 100 career sacks in Monday night's 34-27 victory over the New Orleans Saints, bringing down quarterback Drew Brees on a key play in the third quarter. Immediately after the sack, Suggs held up his arms to signal that he'd passed 100.
"It was good to finally get it. Everybody was talking about it," Suggs said. "It was good to finally get to 100, and it was good to get the win, too."
The sack Monday night was the sixth of the season for Suggs, and it gives him 100.5 for his career. The Ravens franchise sack leader became the 31st player in NFL history to reach the milestone.
"One hundred sacks, and I feel like he's just beginning," Head Coach John Harbaugh said. "It will be fun to see where he goes from there. Great football player. Great leader."
The sack from Suggs certainly wasn't the biggest hit he has ever put on a quarterback, but it was an impressive blend of strength and technique. He pushed Saints left tackle Terron Armstead back into Brees, and then brought the quarterback to the ground with one arm as he tried to find his way out of the pocket.
"Those are yellow-jacket type accolades," outside linebacker Elvis Dumervil said. "He's been consistent throughout his career. I'm not surprised. He's just got to keep it going."
Dumervil also had an impressive day in his own right, notching a pair of sacks to get to 12.5 on the year. He's on pace to break a record of his own, as the Ravens' franchise sack record is 15 in a season.
Suggs also had high praise for his fellow pass rusher.
"It's my 12th year here, and I've never had someone so active after the passer like me," Suggs said. "He's having a phenomenal season, and we're a good one-two tandem. I'm still trying to catch his little [butt]. He's having one of those special seasons."
Suggs and Dumervil powered a Ravens pass rush that hit Brees eight times on the night. They kept Brees out of rhythm and on the move, and that pressure forced a game-changing interception in the third quarter. Suggs brought the pressure on Brees to force an errant pass that was intercepted by safety Will Hill and returned for a touchdown.
The big game from Suggs came after a week where he impressed Harbaugh with the tone he set in practice.
"He's the guy that kind of grabbed us up as a team this week and pointed us in the right direction all week with what he said and how he practiced and how he prepared," Harbaugh said.
Suggs explained that focus during the week came from the perspective he gained during the struggles last season. The Ravens couldn't afford to lose any ground in a tight division race, and Suggs wanted to get that message across.
"We knew that down this stretch, this is important," he said. "Last year this is kind of where we lost ourselves, lost our way. Unfortunately we were left out of the playoffs on the outside looking in, and we don't want to feel like that this year. It definitely started here."
Now Suggs has another career accomplishment, and the Ravens picked up a key road victory.
And just like he did last week, Suggs was already setting the tone after the game for where the Ravens need to focus their attention.
"It's short-lived and it's on to San Diego," he said. "But it is a good achievement."
*Click image below to view a larger version. (Mobile users can tap "View in browser" at the top to view the infographic.)
*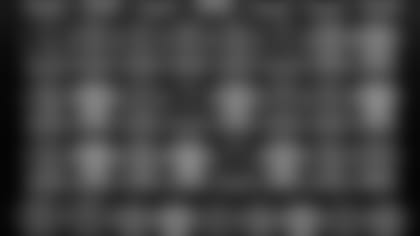 ](http://prod.static.ravens.clubs.nfl.com/assets/images/imported/BAL/news-articles/2014/11-November/04/24SuggsInfographicinstory-Large.jpg)