One advantage the Ravens have in an overtime game is that they have the best kicker in NFL history – Justin Tucker – on their side.
But even though Head Coach John Harbaugh has left his Pro Bowl kicker on the sideline when opting to go for two-point conversions to win (or lose) in Pittsburgh and against Green Bay, Tucker agrees with the moves.
"I fully support it," Tucker said this week on "The Lounge" podcast. "Everybody on our team fully supports going for two because you have the chance to put the game away right then and there."
"Of course, there is plenty of folks who have their opinions and comments about it," Tucker said. "But it's one of those things where, if you're a part of it, a member of the team, if you're in it, you just understand that is the move. You go for two and you put the game away. If it doesn't work out, you pick up the pieces and you just move on."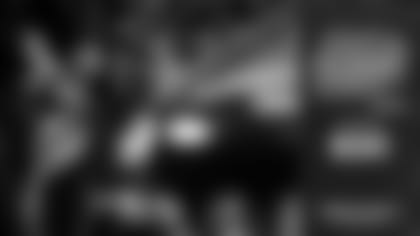 341: Justin Tucker Stops By The Lounge
Ravens kicker Justin Tucker shares his Christmas favorites and talks about the two-point decision, his record-setting kick, the mental side of the game and his Hall of Fame chances.
Tucker has kicked 18 game-winners during his career. This year, he's a perfect 8-for-8 on field-goal attempts in the fourth quarter/overtime, including game-winners in Detroit (a record 66-yarder) and versus Minnesota. However, the Packers have Aaron Rodgers, who has 27 game-winning drives of his own.
The Ravens could have sent Tucker out to kick the extra point and then hoped to get to overtime. Rodgers would have still had 42 seconds and a timeout to try to get the Packers in field-goal range at the end of regulation.
Once in overtime, the Ravens would've hoped to win the coin toss so they could win with a touchdown without giving the ball to Rodgers. A field goal by Tucker in that situation opens the door for Rodgers and puts him in four-down mode for much of the ensuing drive. As hard as it was for the Ravens defense to force punts with three downs, four downs would've been much tougher.
If the Ravens didn't win the overtime coin toss, Rodgers could win the game with a touchdown drive – as he did on half (four) of Green Bay's drives to that point. If the Packers did punt in overtime, that's when Tucker's advantage would come into play as he could boom a game-winner.
Tucker had a lot more insight to share on his clutch mentality, the 66-yarder and his Hall of Fame aspirations during his podcast appearance. But he knew the two-point conversion question was coming.
"I wanted to make it very well-known that I am fully supportive of going for two and winning the game right there," Tucker said.