For each home game, BaltimoreRavens.com will feature a Ravens' players journey, which will also be featured in the stadium gameday program.
The Verification
It's a story that elicits excitement and still resonates with those who were involved.
In March of 2008, the Ravens held a private pre-Draft evaluation with **Joe Flacco** – an up-and-coming prospect who was emerging on the first-round radar of several NFL teams.
On a cold and dreary day, offensive coordinator **Cam Cameron**, director of college scouting **Eric DeCosta**, quarterbacks coach Hue Jackson and director of pro personnel **George Kokinis** met with Flacco at an undisclosed field in Delaware with the intent of administering an intense physical and mental workout.
"There were no lines on this field, which was muddy, and it was really windy out," Cameron recalls. "There were even little sprinkler head flags sticking out of the ground to mark certain locations. These weren't ideal conditions."
Intentionally complicating the process more, Cameron asked that Flacco use the Ravens' bag of footballs – which were new and somewhat slick – instead of the familiar ones Joe had brought.
"Some guys come in, and they've got to have *their *bag of balls," Cameron adds. "Well, Joe didn't care. He said, 'Sure, we can use yours. No problem.'"
Flacco's workout lasted 90 minutes. Focusing on a myriad of routes and timing patterns, he threw countless passes – all to wide receivers the Ravens provided. They were players whom Joe had never even met.
As Cameron and Co. continued to quicken the tempo and push Flacco even harder, it became evident that there was something special about the young gunslinger.
"We worked him out for 90 minutes, and the ball hit the ground once," Cameron recollects, still to this day, with a sense of amazement. "Everyone could tell this guy had it. The way he handled himself during the workout, which all the big-name NFL quarterbacks have gone through, and the innate accuracy he had, I won't forget it."
At the end of the session, Baltimore's brass quickly thanked Flacco for his time and then huddled up together. In awe of what they had witnessed – but also wary as not to tip their hand and express too much interest – Cameron made one announcement to the collection of Ravens personnel: "I said, 'Fellas, don't anybody say a word.' Right then, we shut up, got in our cars and drove back.
"At that time, nothing had to be said. How often do you go watch a guy who's 6-foot-6, 240 pounds, and he throws one incompletion in 90 minutes on a field with no lines and to receivers he's never met? That doesn't happen every day."
Simply put, in an adverse and pressure-filled setting, Joe Flacco was impressive and unfazed. But that day, the story was just beginning.
An Ugly Start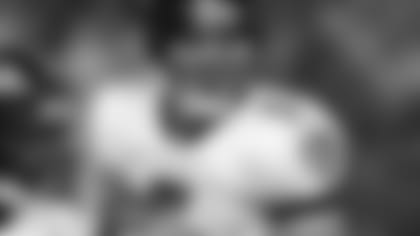 His NFL debut was horrendous.
On a summer New England night at Gillette Stadium, just a little over three years ago, Joe Flacco trotted onto the Patriots' home turf for fourth-quarter mop-up duty in the 2008 preseason opener.
The rookie took nine snaps in all, attempting three passes that yielded three incompletions. He was sacked twice, lost one fumble and rushed for -6 yards.
Following the contest, Flacco made his way to the interview area where he was scheduled to speak with reporters. Initially, prior to approaching the first-round pick, many expected to encounter someone who was upset about – or perhaps dazed by – the inauspicious display that had unfolded.
Much to everyone's surprise, Joe was neither upset nor dazed. Instead, there stood a calm, self-reliant and enthused 23-year-old who acted as if he were right on course. When asked what it was like to play – albeit not as well as he had hoped – in his first NFL game, Flacco emitted a cool confidence that was refreshingly pure.
Simply put, after facing disappointment and uncertainty, Joe Flacco was encouraged and determined. But that night, the story was just beginning.
A Historic Charge
Jan. 9, 2011 – a frigid afternoon in the Midwest where milestones mounted quickly.
In leading the Ravens to a 31-7 Wild Card victory at Kansas City, Joe Flacco had just become the first quarterback in NFL history to start and win a playoff game in each of his first three years.
Fresh off a season that produced career-highs in passing yards (3,622) and touchdown passes (25), the offensive field general racked up a staggering 36 total career wins, tying Dan Marino for the most ever in the initial three years of an NFL career. Impressively, those 36 triumphs also rank second-most in the league by a quarterback from 2008-10. Only one player – future Hall of Famer Peyton Manning (38) – had manufactured more total victories than Flacco during this span.
Additionally, Flacco had captured every major career franchise passing record, most notably producing 10,206 yards and 60 touchdowns. He also became the first Ravens quarterback ever to construct back-to-back 3,000-yard, 20-touchdown seasons.
"What Joe did in three years is very rare," linebacker **Terrell Suggs** states. "His numbers stack up with the best, his wins are near the top, and we've won playoff games every season. For a young quarterback, that, in and of itself, is pretty amazing."
Simply put, when Baltimore closed out the 2010 campaign, Joe Flacco had produced three-consecutive, standard-setting seasons. But even after a historic launch to his career, the story was just beginning.
The Present Step
Baltimore's 2011 Training Camp is sweltering. Despite being the NFL's only team to win a playoff game in each of the last three seasons, there are plenty of questions surrounding the Ravens and Joe Flacco. Literally and figuratively, the heat is in full force.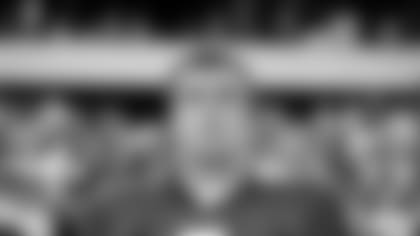 Over the span of several weeks, Flacco is peppered with queries regarding the release of key veterans like Derrick Mason and Todd Heap. He's constantly asked how the Ravens will ever overcome the Pittsburgh Steelers. And due to an offseason in which opponents and media pundits questioned his overall ability, he must respond to criticism that – quite honestly – he feels isn't warranted.
"To a certain extent, that can bother you – if you let it," Flacco admits. "But I'm a quarterback, and I want that to fall on me. In reality, that's the nature of it all, and I don't care."
Often displayed previously, it's this supreme focus and rare mentality – Flacco's steely resolve – that continue to manifest itself on and off the field. As camp progresses, teammates begin to realize that No. 5's leadership and play have vaulted to new altitudes.
"It shouldn't be questioned," wideout **Anquan Boldin** states of his quarterback's tenacity. "I can see that Joe is really stepping into that role. It's very similar to who Kurt [Warner] was for us in Arizona. And that's exciting, because Joe has definitely taken command."
Flacco also continues to make a substantial impression on the Ravens' defense. Just ask Suggs, perhaps the NFL's premier terrorizer of quarterbacks, who admittedly tries to rattle Joe during every practice.
Suggs laments. "His growth has been amazing. He's gone from 'Quiet Joe' to someone who is leading this team. Even with the flak he's taken lately, he's handled it like a true professional.
"We can tell that he's making this offense his own. Once a player or quarterback gets in his groove, he's able to make something his own. This offense is definitely his. I promise that he'll do a lot for us this year."
Undoubtedly, Flacco's level of expectation – similar to that supplied by Suggs and Boldin – continues to rise. And whether that anticipation surfaces from fans, the media or within the Ravens organization, the signal-caller believes that he's put himself in a position to help his team thrive.
"What I want us to do now is progress even further and become the Super Bowl team we know we can be," Flacco states.
"We haven't taken any steps back the last couple years. We've done nothing but go forward, and now, we just need to take that next step. What that entails exactly, we don't know yet. But, we're confident we're going to do it."
Simply put, with Joe Flacco igniting the charge, Baltimore has its sight set on greatness. And while the Ravens can't envision where this season's journey will ultimately take them, one thing is certain:
The story is just beginning.