It's the cream of the crop. We're down to the top 5 Ravens of all-time.
Over a month ago, Mike Duffy and Ryan Mink decided they would take on the task of ranking the all-time Ravens. After much debate, they came to a consensus list and have unveiled it over the past several weeks.
The criterion for ranking the players is their contribution to the Baltimore Ravens, not their career accomplishments. Thus, for example, while Deion Sanders is one of the greatest cornerbacks to ever play the game, his two twilight years in Baltimore landed him at No. 47 on our list.
Of course, there will be widely different opinions on the order of the list, and your take is appreciated and encouraged. Our hope is to spark some debate and relive some great Ravens memories in the process. Use the **all-time roster** to help make your choices.
Without further ado, the final edition of the Ravens All-Time Top 50: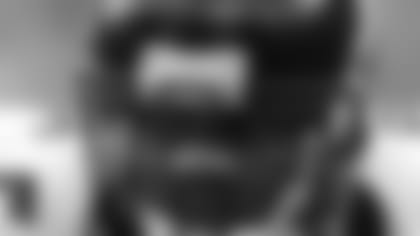 No. 5: OLB Peter Boulware, 1997-2005**The Ravens' all-time sack leader was a menace for opposing offenses and had the ability to completely take over games with his explosive pass-rush ability. Boulware finished a nine-year career played entirely in Baltimore with 70 sacks and was inducted into Ring of Honor in 2006.
The Florida State Seminole had three seasons in which he recorded double-digit sack totals and was a four-time Pro Bowler (1998, 1999, 2002, 2003). The fourth-overall draft pick made an immediate impact with 11.5 sacks in 16 starts as a rookie, earning AP NFL Defensive Rookie of the Year honors.
Injuries sidelined Boulware for all of 2004 and he was replaced as a starter by Terrell Suggs in 2005. Boulware decided to retire following that season at just 31 years old, but, despite a shortened career, his impression still remains.
No. 4: K Matt Stover, 1996-2008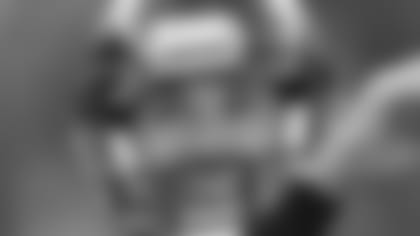 Stover's legacy in Baltimore cannot be overstated. Up until he was not re-signed in 2008, ol' No. 3 was the only kicker Ravens fans had known. The franchise's all-time leading scorer, Stover owns the NFL record for most consecutive games with a field goal (38 consecutive from 1999-2011 and his 2,004 career points and 471 field goals both rank fourth in league history.
For large stretches of time, Stover was the Ravens' main source of points, including a remarkable five-game spate in 2000 when the team failed to score a touchdown and Stover tallied 49 points.
Stover will be remembered not only for his on-field exploits, but also for his tireless work in the Baltimore community. When his retirement was officially announced in late May, Ravens Owner Steve Bisciotti was quick to note that Stover will be inducted into the Ring of Honor during the 2011 season.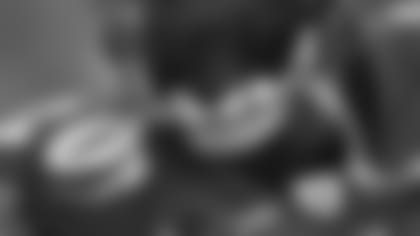 No. 3: S , 2002-2010**Reed is one of the top ball-hawkers and defensive playmakers of all-time. The future Hall of Famer is the Ravens' franchise leader in interceptions (54) and has the most thefts in the NFL since he entered the league as the 24th overall pick in 2002. The legend of Reed continues to grow, as he played in only 10 games last year but still recorded an NFL-high eight interceptions.
What's fun about Reed is that every time he touches the ball, he has a chance to score. His 1,438 interception return yards are the most of any player since 2002 and second in NFL history, just 45 yards behind Rod Woodson. The Miami alum has 13 career touchdowns and is the only player in NFL history to score touchdowns off a punt return, blocked punt, interception and fumble recovery.
He provides a larger impact than just statistics, as opponents always say they have to game plan around Reed and know where he is on the field at all times. Reed still consistently finds himself in the right place for the Ravens, and the wrong spot for his foes.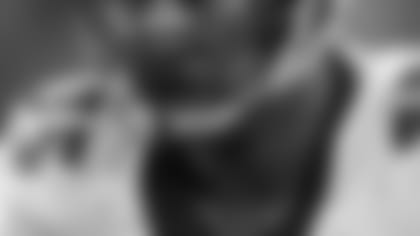 No. 2: T Jonathan Ogden, 1996-2007**Despite his sun-eclipsing 6-foot-9, 345-pound frame, Ogden was so much more than a road grader. The Ravens' first-ever draft pick revolutionized the left tackle position, serving as a punishing run blocker while possessing nimble feet and powerful hands to lock down a quarterback's blind side.
A nine-time All Pro selection and 11-time Pro Bowler, Ogden rarely lost a battle throughout his distinguished career. In fact, for all the years Ogden manned the left tackle position, the Ravens enjoyed the luxury of letting "J.O." simply handle his business and employ extra blockers elsewhere.
Even after retirement – which came at the hands of a nagging toe injury – Ogden remains involved with the Ravens as a radio commentator during the season and through his Jonathan Ogden Foundation. Now, all parties must simply wait for Ogden's next call*– *from Canton and the Pro Football Hall of Fame.
No. 1: LB Ray Lewis![](/team/roster/ray-lewis/1c6d5ed3-fe49-4a89-a6b5-9e358e906ae7/ "Ray Lewis"), 1996-2010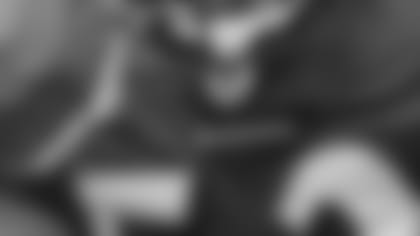 This surely comes as no surprise. Lewis is not only the greatest player in Ravens annals, but perhaps the finest defensive player in the history of the NFL.
The 15-year veteran and future first-ballot Hall of Famer has been the face of the franchise basically from its inception. He has also been a face that has long intimidated opponents.
Lewis has led the Ravens in tackles in 13 of his 15 seasons, registering at least 150 stops 11 times. He posted a mind-boggling 225 tackles in 2003. The 12-time Pro Bowler is the only player in NFL history with at least 35 career sacks and 30 career interceptions. He anchored the Ravens' record-setting 2000 defense and won Super Bowl MVP honors. Lewis twice won the AP NFL Defensive Player of the Year award (2000 and 2003).
Every year, critics wonder if Lewis will slow down and* *yet he continues to have a major impact. This past year, he logged game-sealing interceptions against the Pittsburgh Steelers and Carolina Panthers and a game-winning forced fumble versus the Buffalo Bills in overtime.
Beyond the stats and awards,Lewis strives* *not only to be a great leader in the Ravens' locker room and for other players, but the game's greatest role model off the field. Lewis will go down as one of the game's ultimate warriors and most influential figures whenever his career is over.