The Ravens dropped to 5-3 on the season Sunday after a tough loss to the Bengals at Paul Brown Stadium.
Baltimore nearly pulled off an improbable comeback in the final minute, but an offensive pass inference call wiped an 80-yard touchdown by Steve Smith Sr. off the board.
That play attracted the most attention, but there's plenty that you might have missed in the hard-fought contest that Head Coach John Harbaugh said was "one of the greatest you're ever going to see."
Here's a film breakdown of some key plays of the game (mobile users tap "View in browser" to view the film screen grabs). All of these plays were viewed using NFL Game Rewind, which is available for fans to purchase.
Nice To Have Monroe, Osemele Back
Starting left tackle Eugene Monroe and starting left guard Kelechi Osemele both returned to the lineup Sunday after being sidelined with knee injuries, and the big linemen didn't take long to make their presence felt. They collapsed the defensive line and cleared a wide open path for running back Lorenzo Taliaferro to pick up the first down on this fourth-and-1 play on the opening series. They absolutely controlled the line of scrimmage, even against an eight-man front.
Suggs Still Has Speed Around Edge
Outside linebacker Terrell Suggs has been one of the team's best defenders this season, and his speed around the edge is part of the reason. Even at 32 years old, Suggs can still beat offensive tackles around the edge to get to the quarterback. He ran past right tackle Andre Smith on this play after disguising with a drop back in coverage against tight end Jermain Gresham. Once Suggs took off for the quarterback, Smith didn't have much of a chance.
T. Smith Had Space On First Interception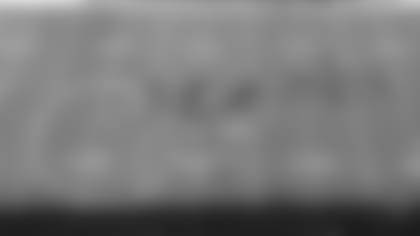 A critical mistake in Sunday's game came early in the second half when quarterback Joe Flacco threw an interception on the third play of the third quarter. Flacco targeted Torrey Smith, but linebacker Emmanuel Lamur read the play and jumped in front of the pass. After the game, Flacco broke down the interception from his perspective: "There was a lot of room over there, and I thought I had a hole, but it probably wasn't as much as I thought." The still frame above shows that Smith had plenty of open space around him, but the pass didn't have enough loft to get over Lamur as the underneath defender.
Bengals linebacker Vontaze Burfict has a developed a reputation throughout his career as someone willing to take some cheap shots. He was recently fined $25,000 by the NFL for twisting players' ankles after tackles, and this play shows him delivering a late hit on Torrey Smith after Flacco's second interception. Smith was dazed and out of the play – he ended up leaving the game to be evaluated for a concussion – but Burfict circled back to deliver the hit. The play did not draw a flag, and Burfict approached Smith after to play, appearing to make sure he was OK.
Ngata Totally Unblocked On Strip-Sack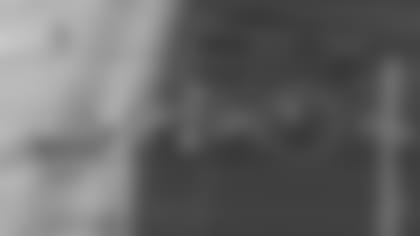 This is the definition of a missed assignment. Pro Bowler Haloti Ngata lined up over the tackle and the guard, and both of them shifted inside to block nose tackle Brandon Williams. The tight end also went out for a passing route, leaving Ngata with a wide-open path to quarterback Andy Dalton. Ngata forced a strip-sack on the play, setting up a Ravens touchdown and getting Baltimore back in the game.
Flacco's Arm So Impressive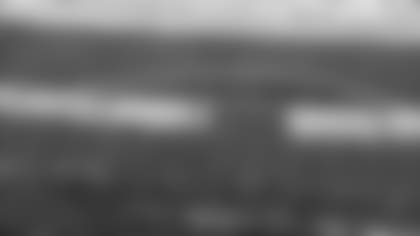 Much has been made about the Steve Smith touchdown that was negated by an offensive pass interference call. The legitimacy of the penalty has been debated the last few days, but what's lost in all that discussion is how impressive the throw was by Flacco. He rolled out to his right and threw the ball 62 yards while on the move. Even though the play didn't stand, that's still a cannon for an arm.