The Ravens suffered a tough 34-33 loss to the San Diego Chargers Sunday at M&T Bank Stadium.
The defeat was tough to swallow, but the Ravens still had to break down the tape to figure out what they must do to improve.
"We have to watch film and get better," rookie linebacker C.J. Mosley said.
As the Ravens go through the tape to get ready for next week's game against Miami, we also break down the game to show what you might have missed watching the game live.
Right guard Marshal Yanda has already established himself as one of the best offensive lineman in the NFL, and plays like this show he's clearly deserving of that reputation. Yanda paves the way for running back Justin Forsett to pick up a 23-yard gain by blocking three people on the play. Forsett showed great patience and vision by waiting for the hole to open and then cutting down the sideline for a big gain. Forsett topped 100 yards for the third-straight game, and he now has more than 1,000 yards on the year for the first time in his career.
Suggs Consistently Shows Up In Run Game
Veteran outside linebacker Terrell Suggs is best known for his ability to get after quarterbacks, but he consistently shows up as a stout run defender every week. He has the speed to beat offensive tackles and the strength to overpower tight ends, and the 12-year veteran has a great knack for reading defenses. On this play, he runs through tight end Ladarius Green to meet running back Ryan Mathews in the backfield for a 3-yard loss. The play was running away from Suggs, but his ability to get into the backfield so quickly stopped it before it had any chance.
Corners Gave Cushion On Final Drive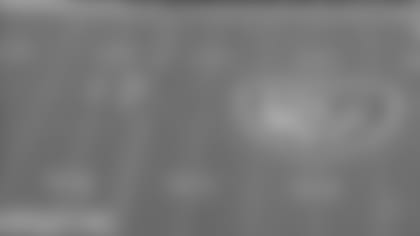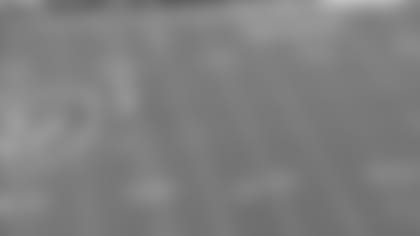 Chargers quarterback Philip Rivers had a big day against Baltimore's secondary, including a game-winning touchdown drive in the final two minutes. Rivers finished the day with 383 passing yards and three touchdowns, and he mostly beat the Ravens with quick, short passing attempts. On passes shorter than 20 yards, Rivers went 34-of-37 for 301 yards and two scores. Rivers took what the Ravens gave him, as Baltimore's cornerbacks often played off the line of scrimmage to avoid big plays over the top. The two screen shots above (both first-and-10 situations) show that the Ravens gave San Diego receivers plenty of cushion for parts of the final drive, and Rivers took advantage.
Chargers Gave T. Smith Respect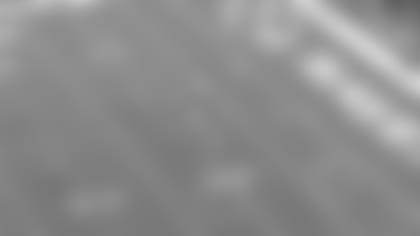 The Ravens cornerbacks weren't the only ones playing off the line the scrimmage. San Diego's defenders also played off the ball at times, and the Ravens made them pay. Teams around the league know about wide receiver Torrey Smith's speed, and Chargers cornerback Shareece Wright gave him plenty of respect on this touchdown. Wright played 8 yards off the line of scrimmage on this play, and Smith capitalized with 10-yard touchdown. Smith now has seven touchdowns in his last seven games.
Defensive tackle Haloti Ngata had a quiet game Sunday, but he still made his presence felt by helping create opportunities for other players. Suggs got the credit for this sack on Rivers, but Ngata helped clear a path to the quarterback. Ngata and blitzing inside linebacker Daryl Smith attracted three offensive linemen, and then Suggs used his speed to get to Rivers on an inside blitz. This play showed Ngata's power, and Suggs' impressive ability to slide inside on a blitz.