Baltimore Ravens PSL FAQ
Where can I find more information on digital ticketing?
Please visit the Digital Ticketing page for more information on digital and mobile tickets, including accessing mobile tickets, sending tickets, selling tickets, and more.
What are the prices for individual games?
How can I use my PSL Owner discount on Ravens merchandise?
PSL Owners received a special discount code via email that can be used online at shop.baltimoreravens.com.
At any Ravens Team Store at M&T Bank Stadium, PSL Owners can show their Ticket Card or access their discount card from a mobile device to receive 10% off purchase for general PSL Owners and 15% off for Club Level PSL Owners.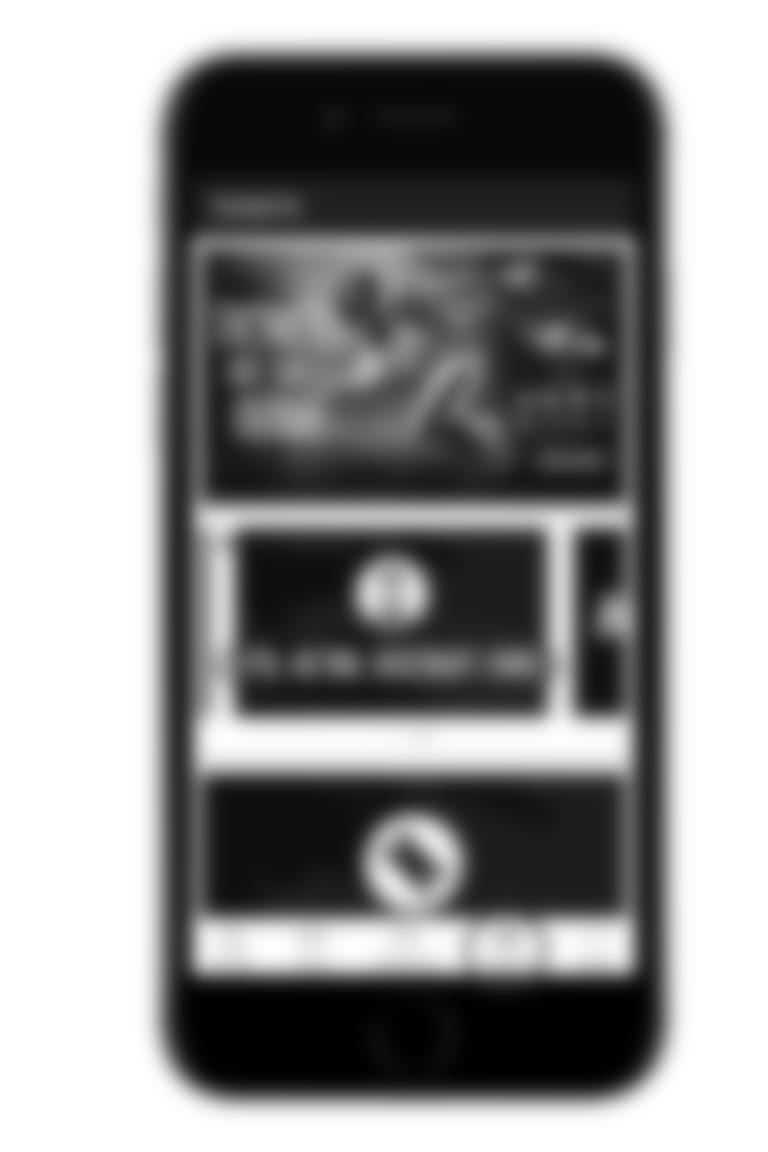 Step 1
Open the Ravens App, tap TICKETS at bottom, then swipe & tap on PSL Retail Discount Card.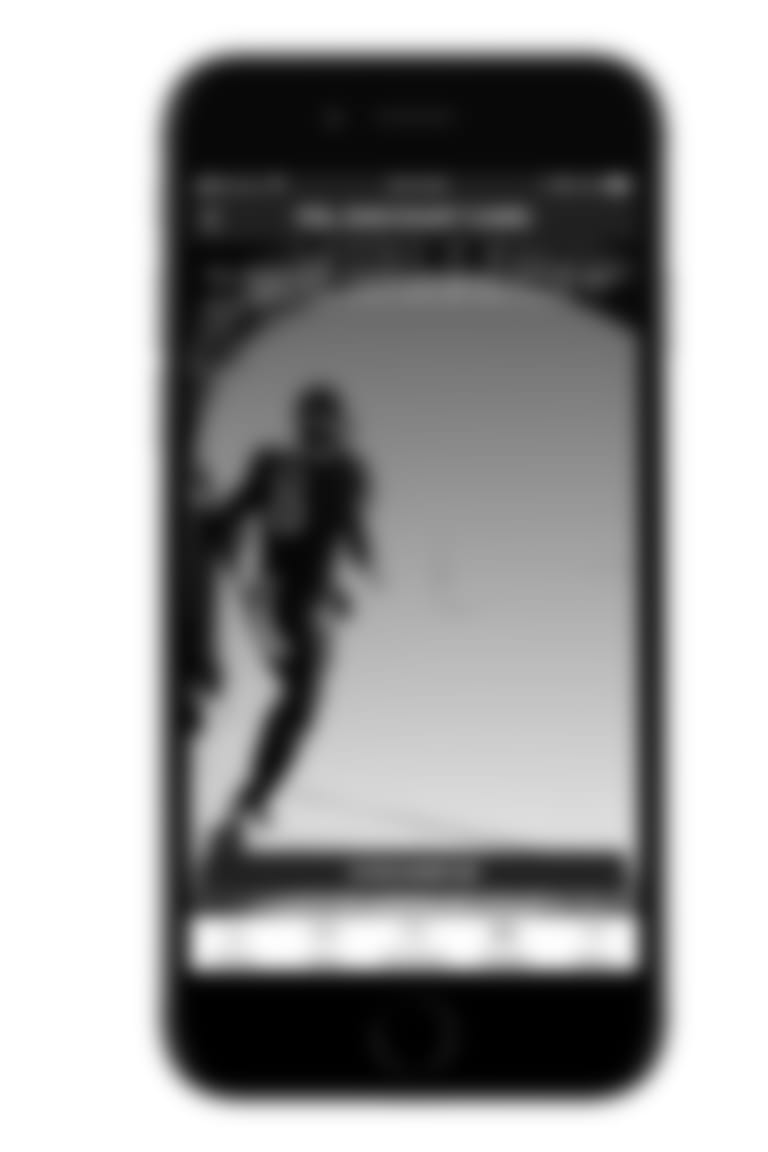 PSL Step 2
Tap PSL Retail Discount Card.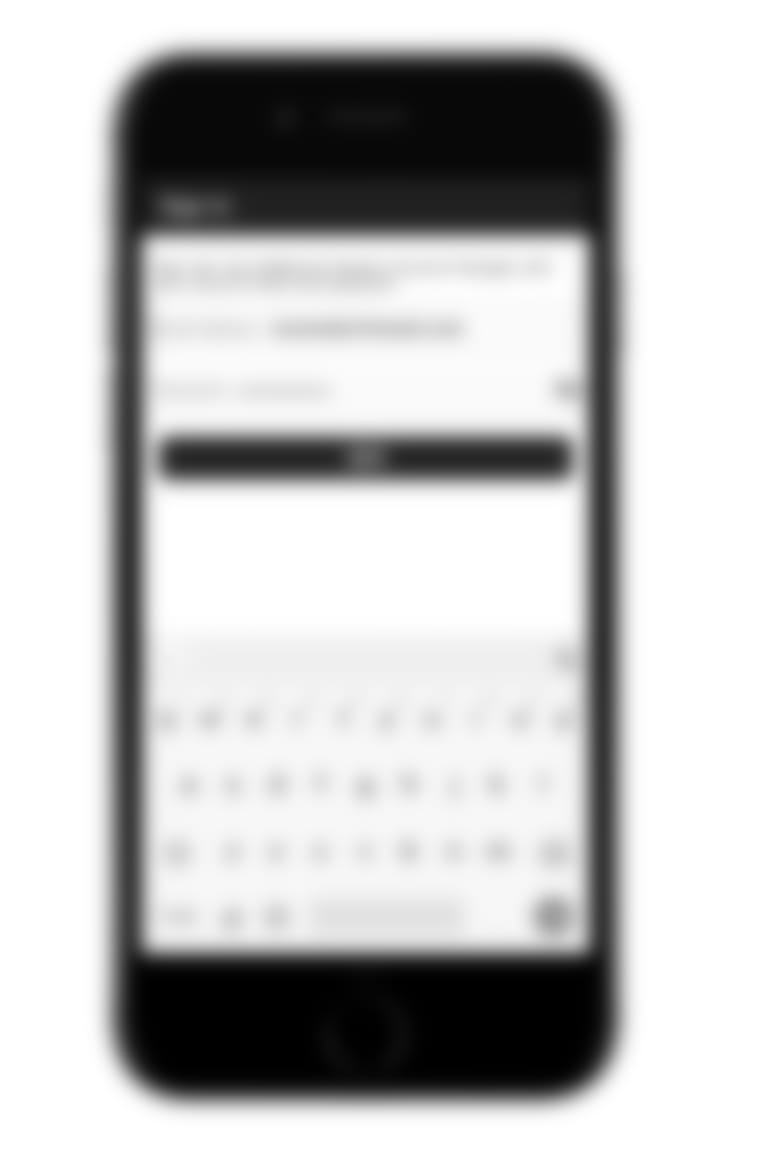 PSL Step 3
Enter the email & password associated with your PSL Owner account. After you log in the first time, your information will be saved.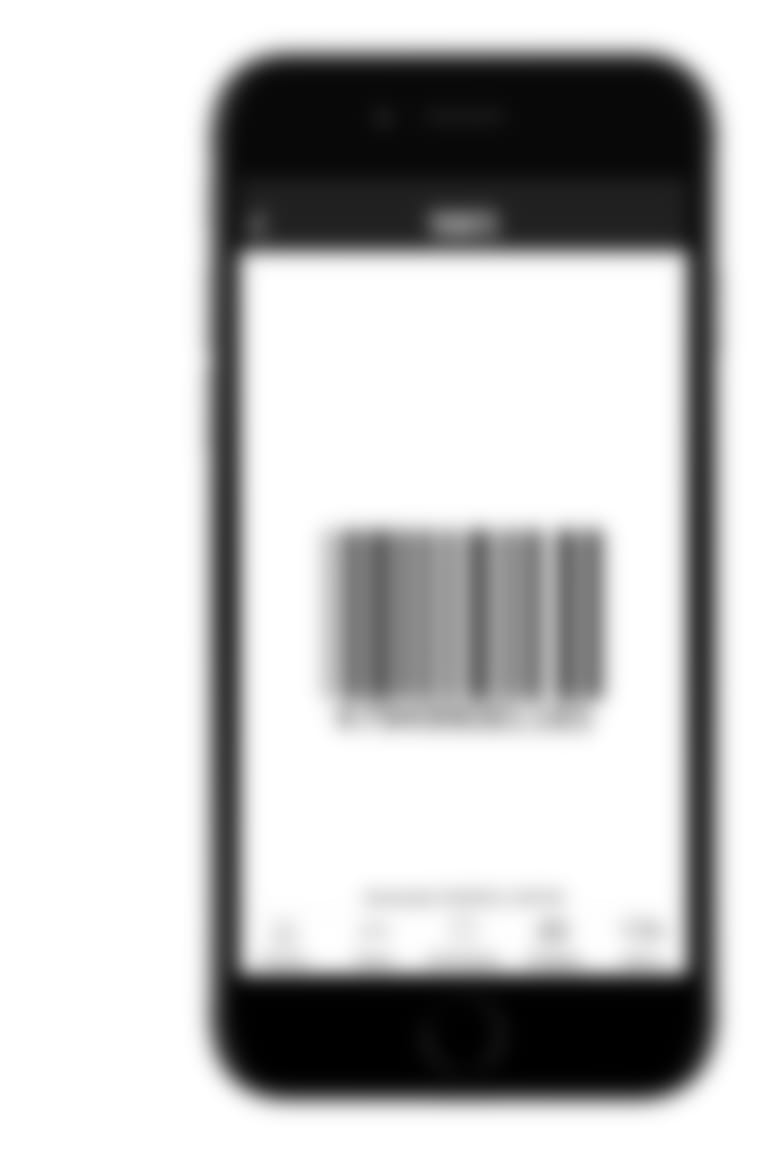 PSL Step 4
Present the barcode at the Ravens Team Store to receive your discount.
What can I do online with Ravens Account Manager?
All PSL Owners can log in to Account Manager to view invoices, pay bills, manage tickets, and purchase additional single game tickets online. Ticket options include send tickets, post tickets for sale, donate tickets, and access mobile tickets. See the "Helpful Links" section at the top of the page for guides showing how to utilize these functions.
Click "Account Manager" at the top right corner of this page to log in using the email address associated with your PSL account and your password/PIN.
PSL Owners can also log in via the Baltimore Ravens App, by clicking "Tickets," then "Manage My Tickets."
For more information on digital tickets and managing tickets via the Ravens App, please visit the Digital Ticketing Page.
*Please note that PSL Owners should never share account information, including account number and password, with untrusted sources.
What if I forget my password for my Ravens Account Manager?
PSL Owners can click the "forgot password" link and a new password will be emailed to you. Please note that you must reset the password on a desktop computer and temporary passwords are not accepted on the Ravens App. After entering the temporary password, you will be prompted to set a permanent password. Then you can use the new password to log in on the Raven App. You can also call the ticket office at 410-261-RAVE (7283) to reset your password or check which email address is associated with your account manager.
How can I buy away game tickets?
The Ravens receive a limited number of tickets for each away game, which are specifically intended for use by team personnel. PSL Owners may request access to purchase unused away game tickets by submitting a written request to the Ravens ticket office. Please note that the visiting team ticket allotment is typically located in the higher rows of the upper level in most stadiums. In addition, confirmation of the availability of tickets cannot be made until (3) days prior to the game requested no matter when the request is received. Please fax your request to 410-468-1340 including your name, PSL account number, phone number, game date, and number of tickets, or call 410-261-RAVE (7283).
In the event that the Ravens make the Playoffs and play on the road, the same procedures will apply. PSL Owner requests may only be submitted once the date, time, and location are confirmed.
PSL Owners can also purchase away game tickets by visiting the home team's page on Ticketmaster.
What benefits do PSL owners receive?
In order to purchase Ravens Season Tickets in M&T Bank Stadium, the purchase of a PERMANENT SEAT LICENSE (PSL) is required. A Permanent Seat License is a one-time purchase that transfers the ownership rights of the seat(s) from the team to the individual licensee. It is a contractual agreement between the team and the PSL Owner and, as long as the tickets are renewed each season, you maintain ownership of your PSL(s). You can pass your PSL(s) down to family members, friends, or sell them to another individual.
What can I do with the Baltimore Ravens mobile app?
Get the official mobile app of the Baltimore Ravens to catch breaking news, access your PSL account manager to transfer tickets, access mobile tickets, post tickets for sale, purchase parking, view stadium and concessions maps, and more.
For more information on digital tickets and managing tickets via the Ravens App, please visit the Digital Ticketing Page.
What is variable Pricing?
Variable ticket pricing sets prices for individual games in a season that parallel ticket demand. The Ravens will utilize a four-tier pricing model that establishes separate pricing for preseason and regular season, plus, and prime games.
Please view our Stadium Diagram for a full list of season ticket pricing for games. Please note that single-game ticket pricing is $5 more than season ticket pricing.
The implementation of variable pricing in 2016 and expansion in 2019 was in response to feedback in our annual fan surveys, where PSL Owners have consistently asked us to recognize the value of preseason versus regular season games in our pricing.
​How do I change my contact information?
ADDRESS CHANGES
To change the address on a PSL account, please email ravens.ticketoffice@ravens.nfl.net and include your account number, old address, and new address. Address change requests must come from the email address listed on the PSL account. You will receive a confirmation email once the address change has been processed. We recommend that you not use a P.O. Box address, in the event that a special delivery service is used. Special delivery services typically do not deliver to P.O. Box addresses.
The last day to change your address for the season tickets mailing and the yearbook mailing is May 31st.
NAME CHANGES
To change the name on a personal account, a PSL Transfer must be completed online via the Baltimore Ravens PSL Marketplace (powered by STR Marketplace). To begin a private PSL Transfer, click here.
For more information on PSL Transfers, see the Private PSL Transfers section below.
To change the attention name on a corporate account, a written request must be made in writing by the person listed as the original attention name or by a current officer of the organization with a brief description of why the name is changing, i.e. new contact or left company. Requests of this nature must be submitted on company letterhead. Please include the PSL account number on all correspondence.
PHONE/EMAIL CHANGES
Phone numbers and email addresses can be updated online through Account Manager or by calling the ticket office at 410-261-RAVE (7283). Please note that each account must have a unique email address.
​Can I upgrade my PSLs?
The best way to upgrade seats is to sell your current PSL(s) and purchase a new PSL from another current owner who is looking to sell.
If you are looking to purchase additional PSLs, you can buy from a current PSL Owner through the PSL Marketplace or by calling the Baltimore Ravens Ticket Office at (410)-261-7283.
HOW DO I SELL MY PSLs?
Current PSL Owners who have a buyer lined up can conduct a private PSL Transfer. If you are looking for a buyer, you can list your PSL for sale online through the PSL Marketplace.
PSL MARKETPLACE
The PSL Marketplace is the official website to buy or sell Ravens PSLs. You can view prior sales data for similar seats and post listings of PSLs you want to sell. The Marketplace will take a 10% commission from the seller and add 10% to the cost for the buyer. For more information on selling PSLs, the Marketplace, and the face value of PSLs, visit the Buy/Sell PSLs page.
PRIVATE PSL TRANSFERS
Those parties who intend to transfer the rights to their Permanent Seat License(s) must conduct a private transfer online via the Baltimore Ravens PSL Marketplace (powered by STR Marketplace). To begin a private PSL Transfer, click here. Private transfers must be initiated by the seller.
A $50 per seat transfer fee is required for all private transfers. In the unfortunate event of a death in the family, the transfer fee may be waived with proper documentation, if the PSL rights are being transferred to an immediate family member.
There are two options for private transfers. In a Private Transfer, you will submit paperwork online through the PSL Marketplace and pay the standard $50 per PSL fee. They buyer and seller will handle the exchange of money on their own. In a Private Sale Transfer, the PSL Marketplace will handle the transfer of money from buyer to seller. The fee for a Private Sale Transfer is 5% of the sale price (minimum $50 per PSL).
WHEN WILL MY PSL TRANSFER BY PROCESSED?
Transfer processing periods are from January 1st – May 15th and from September 1st – October 15th each year. Private transfers conducted outside of these windows will be processed during the following transfer processing period. During these periods, once a transfer has been approved by the Ravens Ticket Office, paperwork will be officially processed for the PSLs to go into the new owner's name within a few weeks. Shortly after the transfer has been processed, executed copies of the transfer paperwork will be mailed to both parties and the new owner will receive any applicable invoices.
If you have any questions or concerns regarding PSL Transfers, please call the Ravens Ticket Office at 410-261-RAVE (7283). Questions pertaining directly to the PSL Marketplace should be directed to STR at 1-800-768-1076.
PLEASE NOTE: Parking passes are NOT transferable.
Can I purchase season parking?
Season parking passes are sold to PSL owners by permit only. All stadium parking lots are currently sold out. Parking is not transferrable.
A limited number of season parking passes are available in the Horseshoe Casino Garage, with options for general parking and valet parking. Please call the ticket office at 410-261-RAVE (7283) for more information or return the order form to purchase a pass.
Season parking passes are also available in private lots and garages in the area through SpotHero.
What if I can't attend a game?
PSL Owners can use Account Manager to transfer tickets to a friend, post for sale, or donate to charity. You can log in at the top of this page by clicking "Account Manager"  or in the Baltimore Ravens App by clicking "Tickets," then "Manage My Tickets."
For more information on digital tickets and managing tickets via the Ravens App, please visit the Digital Ticketing Page.
If I send tickets electronically, what does the recipient need to do in order to claim the tickets?
The recipient will receive an email with a link directing them to log in or create a Ravens Ticketmaster account. Please note that the Ravens Ticketmaster account is different than a Ticketmaster account. They will use a browser to claim the tickets: safari or chrome on a mobile device or any browser on a desktop computer. After claiming the tickets, the recipient will download the Baltimore Ravens Mobile App to access mobile tickets!
What is the NFL Refund Policy?
The NFL has every expectation that there will be a full game schedule in 2020. However, if a game is cancelled and cannot be rescheduled, or is played under conditions that prohibit fans from attending, ticket buyers who purchase tickets directly from the club (i.e., Season Tickets or Single Game Tickets) will receive the option of a full refund of the ticket purchase price (plus associated fees) for any impacted games or have the ability to apply the applicable amount to a future ticket purchase.
The refund policies for single game tickets purchased through NFL Licensed Channels are as follows (the Ravens do not currently offer primary ticket sales via SeatGeek or StubHub): 
Ticketmaster: Automatic refunds provided for all primary and resale ticket purchases within 30 days of cancellation.
SeatGeek: Refunds provided upon request for all primary and resale ticket purchases within 30 days of cancellation.
StubHub: No refunds except in states where it is required by law (Maryland does not have that requirement). Credit issued worth 120% of original order. Credit expires in 2022 and can be used on any future StubHub purchase.