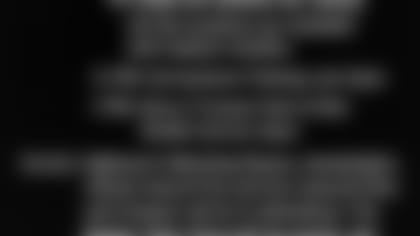 Programming Note: Due to WBAL's Olympic coverage, the Ravens preseason game against Atlanta will air on WMAR (ABC) locally. The game can also be seen on WBAL Plus, WJLA-TV and WHTM-TV and heard on the radio at 98Rock.
Rookie outside linebacker Courtney Upshaw won't be playing in what would have been his first NFL game Thursday night in Atlanta.
After Upshaw had just one day of full-team practice Tuesday, Head Coach John Harbaugh opted to play it safe and give his top draft pick a little more time to get acclimated. Upshaw missed more than a week with a shoulder injury.
"Not strapping up tonight got to wait till I'm back in M&T to showcase my skills #RavenNation," Upshaw tweeted before the game started. "For my real fans know that I want to be out there no matter what but I have to be smart and [when] they allow me back I will be ready!!"
Outside linebacker Albert McClellan will start in place of Upshaw.
The most interesting decision was made on the offensive line. Michael Oher will start at left tackle and rookie Kelechi Osmele at right tackle, sending veteran Bryant McKinnie to the bench to begin the 2012 preseason.
McKinnie, who is returning from a back injury and trying to get his weight down, participated in four practices leading up to the game, but participated in 11-on-11 work in just two.
Rookie fourth-round pick Gino Gradkowski will start at center in place of Matt Birk (back), meaning Baltimore will have two rookies on the offensive line.
Veteran Ray Lewis has been given the night off as expected. He is replaced by veteran Brendon Ayanbadejo.
The Ravens' other scratches are cornerback Jimmy Smith (back), offensive lineman Jah Reid (calf), linebackers Josh Bynes (back), Dannell Ellerbe (unknown), Darryl Blackstock (unknown) and Terrell Suggs (Achilles tendon), rookie running back Bernard Pierce (hamstring), defensive lineman Arthur Jones (hip), wide receivers Patrick Williams (unknown) and David Reed (knee) and tight end Dennis Pitta (hand).