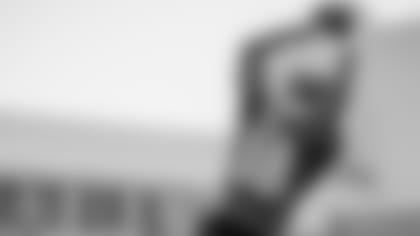 The longer first-round pick Breshad Perriman continues to be sidelined, the more questions mount about whether he'll be ready to play when the Ravens ­open the regular season in Denver Sept. 13.
Perriman hasn't practiced since injuring his knee the first day of training camp on July 30, and Head Coach John Harbaugh was asked Saturday whether the rookie will get back on the field this week to put him in position to play in the opener.
"I don't know. I really don't have the answer for that," Harbaugh responded. "I think he has a chance, yes. But whether it's to what degree, that's wide open right now. I don't know."
After initially thinking the injury was day-to-day, the Ravens have held off on giving any kind of definitive timetable for Perriman's return. If Perriman is out, then receivers like Kamar Aiken and Marlon Brown will take an increased role in the offense alongside Steve Smith Sr./p>
The Ravens don't practice again until Tuesday when they will move full-speed ahead prepping for the matchup with Denver. Teams are required to provide injury reports during the regular season, so his presence on or off the practice field during the next week will give a better indication of whether he'll be ready to play Week 1.