It was during Organized Team Activities, and Eric Weddle was already studying film for the Ravens' Week 16 game more than six months away.
It's a homecoming against the Chargers, who he suited up for from 2007 to 2015 – nine seasons. It's also against his best friend, quarterback Philip Rivers.
But it's about more than that. Saturday's game has huge implications, not just for the Ravens' season, but perhaps for Weddle himself. In the back of Weddle's mind, he knew the Ravens' season and playoff hopes could boil down to this game. And, indeed, it (probably) has.
"Listen, we have to win, and I've known, obviously, that we would be playing them," Weddle said. "And since it's towards the end of the season, I've had some extra time to watch them.
"I'm not watching OTA clips of what I'm doing – backpedaling and stuff – so it was more so just having fun with it. But, it's going to be a fun game."
The amount of preparation Weddle has put into Saturday's game is no joke. On Tuesday, Weddle gave fellow safety Tony Jefferson seven pages of notes about the Chargers and what Rivers likes to do.
"He's locked in every week, but you can definitely tell there's something more there," Jefferson said.
There's obviously a lot of history. The Chargers drafted Weddle in the second round in 2007. He was a three-time Pro Bowler there. But things did not end well.
Weddle signed one contract extension, but did not get another offer as he entered the 2015 season. He held out, and put the front office on blast for not presenting an offer (but saying they had) with a prepared statement when he returned for minicamp.
"It is obvious to me I am not part of this organization's long-term plans," Weddle said in his statement.
Near the end of that season, Weddle and management again clashed when he was fined $10,000 for watching his daughter perform as part of a Chargers halftime show with her cheerleading group. Weddle was not given permission to leave the locker room to watch.
But that was three years ago. Since then, Weddle has moved his big family to Baltimore and spoken many times about his love of the Ravens. He and the Chargers have both moved on. They have undergone massive change, including moving from San Diego to Los Angeles.
"The past is in the past. I have no… What's the word? Discomfort, hatred, whatever," Weddle said. "They're basically a different team to me, and I wish them well."
Weddle said the Chargers' move to the StubHub Center has removed some of the "homecoming" feel for him. It's not like he'll be playing on the same Qualcomm Stadium field.
But it's still playing back in Southern California for the first time. He'll still see those thunderbolts again, and Weddle will have a lot of family in the stands. The emotions will probably hit Weddle more when he's back in his home state, against his first team.
"Doesn't everybody want to flex on their ex?" cornerback Jimmy Smith told ESPN. "Sour note, sour ending, something to prove."
"Anytime you're with a team for that long in the same spot and the breakup is bad, you're going to have a little tension there," Jefferson added. "Any human would like to beat their old squad – show them what they missed out on. But I don't think he's going to use that kind of energy this week."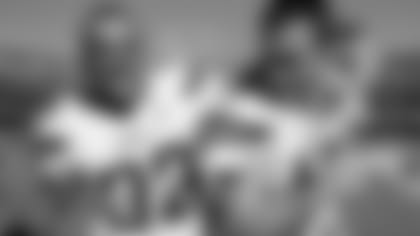 Instead, Weddle has been diving into the chess match he's about to have with Rivers. The two were best friends in San Diego.
Rivers became the Chargers' starting quarterback the year before Weddle arrived. Eventually, they became joined at the hip as San Diego's player strategists.
After every series going against each other in practice, they'd come to the sideline and ask what the other person saw on each play, what they were in and why they acted the way they did. After every practice, they'd rehash it all again in the sauna or cold tub.
Weddle is always trying to read quarterbacks' minds. He knows how Rivers thinks better than any other person in the NFL.
"'Hey, you get this check, you get this nickel, he's shaded inside. I get the shade to me to bring this pressure, so I'm going to check this route, and we're going to beat them,'" Weddle said. "This was everyday conversation.
"I remember like yesterday, going against each other. It's going to be fun. It's going to be a fun battle, but it's about our team against the Chargers, not so much me versus them."
That hasn't stopped Weddle and Rivers from talking this week. Immediately after the Ravens' 20-12 win over the Tampa Bay Buccaneers on Sunday, he got a text from Rivers.
"He was like 'All right, great win. Now, we can begin. Now, let's get after it,'" Weddle said.
The two have texted a few times since then this week. They congratulated each other on another Pro Bowl – an eighth for Rivers and sixth for Weddle.
It's been an odd season for Weddle, however. Last year, he was tied for third in the NFL with six interceptions. This year, he has none.
Yet he's one of the captains of the league's top-ranked defense. Weddle has taken on an even bigger role this year in communication and decision-making on the field, as first-year Defensive Coordinator Wink Martindale has given him and others more freedom.
Jefferson said Weddle is a "little frustrated because he's always been the guy making picks and playmaking," but that it's not all about that. The Ravens have the league's No. 1 defense in large part because of Weddle's mental work on the field and coaching behind the scenes.
Cornerback Marlon Humphrey, who has emerged in a big way in his second year, said Weddle has taught him how to study film better, looking not just at individual players but formations and schemes to get a broader, better understanding of the game.
"The guy is a heck of a player," Head Coach John Harbaugh said. "The players and the coaches that play against him, and all the guys, they know it and that's why they voted him in [to the Pro Bowl]. I mean, they know what he brings to the table."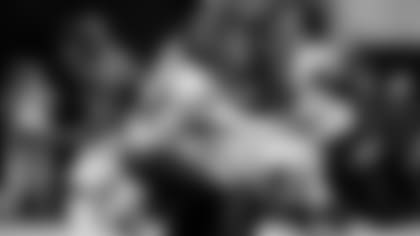 Still, Weddle will turn 34 years old in a couple weeks. He knows he's nearing the end of his spectacular career. But before he does it, he wants another shot at the postseason – badly.
And that is what Weddle is focused on this week.
"Everything is right there for us. That's the exciting part – not so much going against my old team," Weddle said. "What better way than to go across the country and play one of the best teams, if not the best, right now in the league to earn our way into the playoffs?"
Weddle has talked frankly about that fact that if the Ravens don't make the playoffs this year, the aftershock could hit veteran players such as himself. He's also said he's "definitely not going to play for another team."
Thus, Saturday's game in Los Angeles has massive stakes – for the Ravens and for Weddle himself. Talking about that on Wednesday, Weddle just smiled.
"Got to win this," he said.
"There's a belief in this team, a quiet confidence. If we go play our style, go play our game, then everything will take care of itself. It just feels different then the last couple years with the same record, the same situation."