When Odell Beckham Jr. joins the Ravens' offense, he'll bring more than just his playmaking and star power. His presence will have a domino effect.
Here are five ways in which Beckham will impact the offense and organization:
Baltimore's new offense has become more diverse.
In Beckham, new Offensive Coordinator Todd Monken has a versatile playmaker he's already familiar with. Monken coached Beckham in 2019 with the Browns and their relationship should ease his transition into Baltimore's new scheme. Beckham had 74 catches for 1,035 yards and four touchdowns during Monken's lone season in Cleveland and was used in a variety of ways. 
Expect Monken to add intriguing wrinkles for Beckham with Baltimore. He has great hands and he's a savvy route runner who brings the experience of having played in multiple systems. His presence should be an asset in the wide receiver room, joining Nelson Agholor as a veteran resource who can help accelerate the continued growth of younger receivers Rashod Bateman and Devin Duvernay.
Imagine a Ravens offense that also includes tight ends Mark Andrews and Isaiah Likely, running backs J.K. Dobbins and Gus Edwards, Pro Bowl fullback Patrick Ricard and Lamar Jackson at quarterback. That's an offense that can stress defenses with speed, power and versatility. When last healthy in 2021, Beckham didn't carry the Rams' offense like he once carried the Giants, but he was a difference maker who delivered in key situations and he helped Los Angeles win a Super Bowl. The Ravens would love the same result.
This ends the outdated narrative that top wide receivers bypass Baltimore.
Beckham could've signed elsewhere and was reportedly set to visit the Jets on Monday. However, the Ravens landed the most prominent free agent wide receiver this offseason.
Money talks, and the Ravens made a heavy one-year commitment to Beckham according to reports – a $15 million deal with worth up to $18 million, with a base salary of $1.165 million this season. However, some speculated that Beckham would not come to Baltimore due to the uncertainty of Jackson's long-term future. There has also been speculation in recent offseasons that Baltimore's run-heavy offense made it a less attractive destination for top free-agent wide receivers.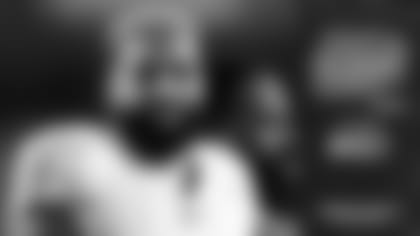 451: Reaction to Odell Beckham Jr. Addition
The Ravens have agreed to a one-year deal with Odell Beckham Jr. Mink and Garrett break down what it all means for the Ravens franchise, offense, Lamar Jackson and more.
Baltimore's draft strategy can be more flexible.
The Ravens could still take a wide receiver with their first pick, considering Beckham is 30 years old and he did not play last season after a knee injury suffered in Super Bowl LVI. However, this draft is deep at wide receiver, and Beckham's arrival gives Baltimore more leeway to wait on drafting a wideout on Day 2 or 3, especially since cornerback remains a priority.
Beckham's acquisition has Lamar excited.
Their relationship is an important dynamic, a playmaker who's already Jackson's friend. Beckham has had Jackson's back since the 2018 draft, when he remained available until the Ravens traded up to get him with the 32nd-overall pick.
The two have clearly maintained a relationship since.
Teaming forces in Baltimore would give Jackson and Beckham a chance to bring a championship to Baltimore.
Beckham's star power creates buzz.
Beckham's undeniable star power excites teammates, coaches, and fans. The positive reaction from Ravens' players after Beckham reached agreement was widespread.
Beckham's arrival creates energy and excitement, two positives during an unpredictable offseason that has become even more interesting.