By Sean Patrick Byrne, special to BaltimoreRavens.com
Tight end Todd Heap is blessed with the rare combination of size, agility, speed and catchy monosyllabic surname many professional athletes covet, yet few possess.
Entering his ninth NFL season, the Ravens' all-time leading receiver has given the fans at M&T Bank Stadium much to applaud; and they have reacted accordingly, concocting a singular, rolling thunder recitation of "*HHHHEEEAAAAPPP!" *every time he catches a reception for positive yardage. It is part homage and part support for No. 86 who has long been a cornerstone of the Ravens' offensive identity.
However, at Bank of America Stadium in Charlotte, Todd Heap's 9-yard touchdown reception from Joe Flacco was met with a collective groan from the Carolina Panther faithful as the Ravens took a 7-3 lead in the second quarter of Saturday's game.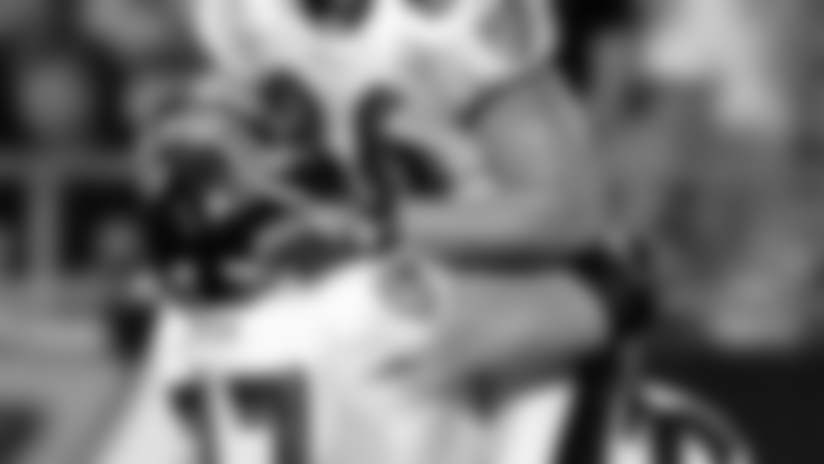 "Joe and I saw the same thing. The defense was playing man-to-man and the corners were off to the sides," said Heap about quarterback Joe Flacco's perfectly-placed ball in the back corner of the end zone. "It's fun to start developing that chemistry early. Joe made a great throw and all I had to do was pluck it out of the air."
Head coach John Harbaugh is hoping this is a trend that will continue well into the season.
"[Heap] gives you another playmaker," said Harbaugh. "Joe has proven that he can spread around the ball. If Todd Heap emerges like it looks like he's emerging, that's what we've been hoping."
Heap is no stranger to touchdown receptions and Pro Bowl berths. The term "alligator arms" is not in his dictionary, meaning he shows little regard for his physical well-being and will do next to anything to come down with the ball in his possession.
Though it was Heap's work away from the ball that was just as imperative in the Ravens' 17-13 victory over the Carolina Panthers.
On different occasions, Heap was assigned to block Julius Peppers, one of the top defensive linemen in the NFL.
"That guy's a heck of a player. As soon as you step in front of him, you realize he's a little bit bigger, a little bit stronger, a little bit faster than a lot of the other guys that we play," said Heap. "You really have to focus on technique, and that's tough against him.
"But I think we were able to accomplish a lot of the things we wanted to, both running and passing the ball. Whether it was the tackles or the tight ends, we were able to get him blocked."
Heap's contribution to the winning effort was not solely spent on the offensive side of the ball. During the Ravens' third preseason game, Heap also found himself playing special teams, lending his skills to the kickoff return team.
"It's been about seven years since I've done that. It was pretty fun to get out there," said Heap. "I made a block and we sprung Chris Carr open. Whatever I can do to help the team is my mindset. If they need me on kickoff return, that's what I'll do. Field goal team? That's what I'm going to do. We all have that mindset as a team. I think I was on the first (kickoff return) my first and second year. It brought back some old memories."
Despite this blast from his playing past, Heap's focus is on the future and a successful upcoming season. Flacco is showing poise beyond his years and is getting exponentially more comfortable within offensive coordinator Cam Cameron's system.
This should provide Heap with plenty of opportunities to make plays downfield, and give the fans in Baltimore plenty of reasons to cheer "HHHHHEEEEAAAAPPPP!!!!"