The Ravens' run to the Lombardi Trophy just keeps getting better for Jacoby Jones. 
First, he had the chance to go back to his hometown of New Orleans for Super Bowl XLVII, and even had his mom bring over a home cooked meal for the entire team.
He then starred in the game with two touchdowns, including a 108-yard kickoff return to open the second half.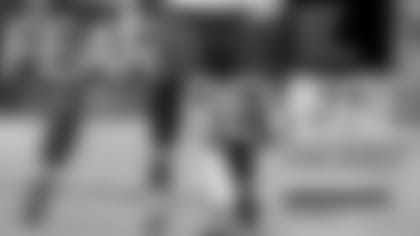 Now Jones will be featured on the cover of Sports Illustrated, which will hit nationwide newsstands later this week. This is the third straight week the Ravens have been featured on the cover.
The whole experience has been a dream come true for the sixth-year receiver.
"It's always the goal to win the Super Bowl and by me being able to come home and play, that was the icing on the cake," Jones said after the game. "You can drop the cherry on it, the strawberry and the sprinkles."
Jones set a pair of Super Bowl records with his impressive performance in the 34-31 victory.
The kickoff return was the longest ever in a Super Bowl and his 290 total yards (206 kickoff return yards, 28 punt return, 56 receiving) were the most total yards in Super Bowl history.
"Just being part of the Super Bowl is crazy," he said. "The plays where you won the game are forever remembered. But 108? I'll take that too."
All of his receiving yards came on a touchdown grab in the second quarter when he outran everyone in the secondary and made the catch falling to the ground about 10 yards short of the end zone. He then jumped up before he was touched, spun away from one defender and juked out another to go in for the score.
Jones was a possible Most Valuable Player candidate in the game, but the award ultimately went to quarterback Joe Flacco.
"Everybody dreams of scoring touchdowns in the Super Bowl," he said. "But two of them? That's what's up."