For decades the terms "Harbaugh" and "football" have grown synonymous. Three siblings, John, Jim and Joanie, grew up in a coach's household. Their father, Jack, was a college coach for 41 years. He'd tell you that the children's competitive drive came from their mother, Jackie. Certainly, John was cut from the cloth of a coach's mold. When it came to "Growing up Harbaugh," life was spirited, energetic and fun. 
"John and Jim would always come to the office on weekends during the offseason, and we would look at film, be down in the locker room and have a chance to be with the coaches and the players," Jack Harbaugh recalled. "They always looked at the game a little bit differently than some other youngsters did because of the opportunities they had with access to practices and film." 
It was no surprise that John played the game competitively and earned an opportunity to perform collegiately at Miami (Ohio) University. He was never an All-American, but Harbaugh was tough and approached the game with true grit. In 1983, he lettered as a senior defensive back with the RedHawks under first-year head coach, Tim Rose. 
"John wasn't a super-fast kid, but he was really smart, competitive and tough," Rose recalled. "Anytime his name would come up in a staff meeting, it was always, 'Tough, smart, hard-nosed.' That was John Harbaugh." 
At the end of his senior year, John returned home to Kalamazoo, Mich., where his father was the head coach at Western Michigan. Despite enrolling in graduate school, John expressed his interest in working with the football team. He volunteered his services in various roles on the coaching staff before becoming a graduate assistant under his dad. It didn't take long for John to find true passion in teaching the game.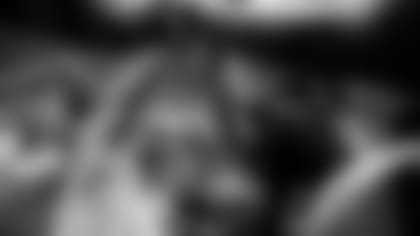 "When you're done playing, the last thing you want to do is not be a part of football anymore," John Harbaugh admitted. "I was young and really excited. Once I started coaching with my dad and his staff, I knew that's what I wanted to do." 
Harbaugh spent three years at Western before another assistant position opened in 1987 at the University of Pittsburgh. It was an opportunity for John to continue learning under Mike Gottfried and his staff, to expand his responsibility and to drop the label of "head coach's son." In 1988, Harbaugh landed his first full-time coaching position when he was hired by Bill Baldridge at Morehead State. His responsibilities further grew when he was charged with coaching the secondary and special teams, while serving as the program's strength and conditioning coach. 
However, a pivotal moment in John Harbaugh's coaching career came in 1989 when the Division I Cincinnati Bearcats came calling. Tim Murphy had just been hired from Maine, and at the urging of one of his assistants, Bill Sheridan (now defensive coordinator of the Tampa Bay Buccaneers), Murphy quickly acquired the young and charismatic Harbaugh for his staff. 
"John was 'green' in terms of experience, but I was looking for high-character guys with Midwest roots, and John came highly recommended," said Murphy, now the head coach at Harvard. "More than anything, John had this tremendous football charisma that I felt would be a great asset in recruiting. 
He quickly developed into an outstanding young coach by virtue of a great work ethic, attention to detail and the knack for finding a way to 'get it done' in every phase of his coaching responsibilities. Some guys just have that 'it factor,' and John was one of those guys."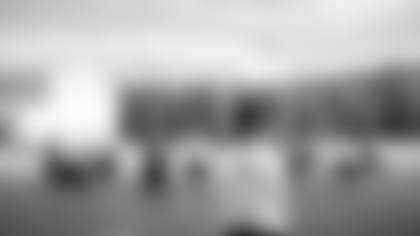 Harbaugh would spend the next eight years developing his craft at Cincinnati. He worked offensively with tight ends and running backs, and defensively with outside linebackers. He helped run special teams, and he served an important role as the program's recruiting coordinator. 
Ravens assistant head coach/special teams coordinator Jerry Rosburg coached four seasons (1992-95) at Cincinnati with Harbaugh: "He was very industrious, and an example of that was during his time there he was writing a book – a recruiting guide for players and parents that he had put together," Rosburg recalled. "It speaks volumes to his 'go get it' mentality." 
In 1995, Rick Minter (who now coaches linebackers for the Philadelphia Eagles) was hired as the head coach at Cincinnati, and upon his arrival, retained Harbaugh for his staff. John continued to thrive in a leadership role with the Bearcats, spending his final two years at Cincinnati as the team's assistant head coach. 
"John is of that mind of the Ohio-Michigan-type cloth, and all those impressions go back to Bo Schembechler and Jack Harbaugh," Minter stated. "He exudes those qualities of what I call a 'Michigan Man,' which is high-class, character, work ethic and a team-first mentality. I'm sure to this day a lot of those qualities live throughout the Ravens organization." 
John's next opportunity came in 1997 when he was hired as Indiana's defensive backs/special teams coordinator. But just as Harbaugh and his wife, Ingrid, had settled and quickly established an affinity for Bloomington, an unexpected phone call came after one season with the Hoosiers.
"I was recruiting in the winter after my first year, and I received a couple of phone messages that Mike Lombardi, general manager for the Philadelphia Eagles, was trying to get in touch with me," Harbaugh recalled. "They were looking for a special teams coach, and Scott O'Brien, who I had known from Pittsburgh, had recommended me for the job. I just couldn't believe it – it floored me." 
After Philadelphia had initially interviewed several candidates, Harbaugh was invited back for a second meeting. This time, it would take place at the NFL Combine. 
"They cleared out a hotel room, and we had to take a bed apart and remove it from the room to demonstrate special teams for [head coach] Ray Rhodes, [owner] Jeff Lurie, and [executive vice president] Joe Banner. It was just incredible – the owner is in the interview, and this was a six-hour deal talking special teams." 
Harbaugh was a finalist for his first NFL coaching job, and after his second interview with the Eagles, he painstakingly awaited his fate. Unbeknownst to Harbaugh, Rich Bisaccia (who now coaches special teams for the Dallas Cowboys) had already been offered the position. 
"Mike Lombardi called me at about 10 a.m. one morning and gave me the dreaded 'let-down speech,'" Harbaugh recalled. "He told me I'd be in the league soon – I just didn't know how soon. He called me back two hours later and said Rich had turned down the job, so I ended up getting it." 
Harbaugh would enjoy a 10-year career as an assistant with the Eagles – his first nine coordinating the special teams before being named secondary coach. Then in 2008, the Ravens called, and Harbaugh was one of several candidates to interview for the team's top job. 
On Jan. 18, 2008, sitting in a board room and surrounded by the Ravens' leadership committee, owner Steve Bisciotti offered John the position.
He was set to become the third head coach in franchise history. 
"My first response was to try not to cry," Harbaugh recalls fondly. "It was a very emotional moment, because you fight so hard your whole career, and you don't know if you'll ever get an opportunity like that. Sometimes you even start to think that maybe you won't – and then for it to happen – it was just too incredible to put into words." 
For a lifetime, John Harbaugh has been surrounded by football. Now in his sixth season as head coach, the Harbaugh-led Ravens are the only NFL team to earn a playoff berth in each of the past five seasons (2008-12). They've also won at least one playoff game in each of those years. Under Harbaugh, the Ravens have enjoyed three trips to the AFC Championship game, and of course, won Super Bowl XLVII last season. 
Like many coaches, Harbaugh has embarked on a lifelong journey towards writing his coaching legacy. From a foundation established decades ago, Harbaugh has carried on his family's tradition, making those closest to him proud along the way. 
"John is a great coach and teacher, a great brother, and he is a wonderful example as a husband and a father," 49ers head coach Jim Harbaugh said. "The love and support he has for his family, friends and his team are shining examples for us all, and nobody does it better. I am forever proud of my brother, John."