Joe Flacco lofted a deep pass into the Sunday night sky, and Ravens wide receiver John "Smokey" Brown caught it. Typically, Brown runs faster than anyone else. His matchup with Steelers safety Terrell Edmunds was no contest.
Edmunds had officially been smoked.
The 71-yard pass play was the Ravens' longest of the game, another highlight for Brown in a 26-14 victory. Brown leads the Ravens in receiving yards (338) heading into Sunday's' game against the Cleveland Browns. Signed as a free agent this offseason, Brown is the biggest reason why the deep passing game has returned to Baltimore's offense. He's averaging the third-most yards per catch (22.5) in the NFL.
Ravens safety Tony Jefferson has seen this before. He played with Brown for three seasons with the Arizona Cardinals. Jefferson lobbied for the Ravens to sign Brown as a free agent during the offseason, and nobody has been less surprised to see him excel. After all, Jefferson knows how it feels to be smoked by Brown in practice.
"You think you've seen him run his fastest, and then he has another gear," Jefferson said. "I think he's got an unlimited amount of gears."
To know what truly drives Brown, you must look beyond the speed and try to feel his pain. For seven years, Brown has been quietly coping with the loss of his half-brother, James Walker, who was shot in 2010 and was in a coma for months before dying in 2011 in their hometown of Homestead, Fla.
Walker was just a year older than Brown, and the two were inseparable, sharing a love for each other and for playing football. Brown's brother was his idol, his protector, his confidant. Just two months ago, Brown eloquently told his story in The Players Tribune about his brother's senseless and still unsolved murder.
The feeling of loss that lingers with Brown, now 28 years old, is obvious. He wears three tattoos to honor his brother. One of Brown's tattoos is on his right forearm and it reads "My brother's keeper," wrapped around the No. 5, which was his brother's football jersey number. When Brown takes the field, he is not just playing for the Ravens, he is playing for his brother. Football is the biggest reason why Brown did not fall apart after his brother's death.
"Football was my counseling," Brown said. "That's why I can hide my pain. That's the best way to represent him.
"It's tough when you lose someone that close. People know how close you were and they're concerned about you, so you've basically got to put on a front just to make others feel good. I had to stay strong for my family, my mom. But I still think about him to this day."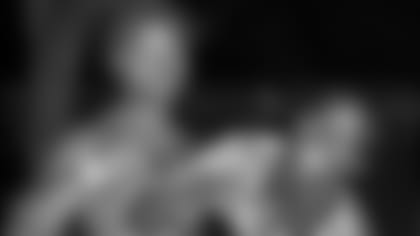 Even before his brother's death, Brown was fiercely driven. Listed at 5-foot-11, 178 pounds, Brown has silenced all the naysayers who said he was too small to be an NFL receiver. Now he wants to silence those who believe he is injury prone, that he can't be counted on to produce over a full season.
So far with the Ravens, Brown has reestablished himself as one of the NFL's top deep threats, off to his best start since 2015 when he caught 65 passes for 1,003 yards and seven touchdowns.
Hamstring injuries and other health issues plagued Brown during his final two seasons with the Cardinals. He was diagnosed with the sickle cell trait, and his production dropped off in both 2016 (39 catches, 517 yards, two touchdowns) and 2017 (21 catches, 299 yards, three touchdowns).
Brown believes a cyst on his spine in 2016 caused the root of his problems in Arizona, not the sickle cell trait, which can cause carriers to suffer muscle breakdown while doing intense exercise. Brown was not happy with how things ended in Arizona, leaving him with a passion to make things right in Baltimore.
"Arizona didn't know what was going on with me," Brown said. "They blamed it on the sickle cell trait. I just wanted out. I know my body. I want to keep proving the doubters wrong. That's why I wanted a one-year contract. Bet on myself. I know what I can do."
Dealing with doubters is something Brown has grown accustomed to. His first high school coach told Brown he was too small to play varsity, but he became a star at Homestead High. College scouts told Brown he was too small to play major college football. That began an arduous college journey that took Brown to Mars Hill College in North Carolina, then Coffeyville Community College in Kansas, before he finally found a home at Pittsburg State in Kansas.
Brown almost quit football in 2011 after his brother died. But instead of staying in Florida with his mother, Brown went back to Kansas to play football at Pittsburg, partly because he knew his brother would want him to.
Brown's first game at Pittsburg was like a scene from a movie. He was crying in the locker room before the game, still thinking about his brother. But when he took the field, he felt like his brother was there with him. Lining up for his first play at Pittsburg as a punt returner, Brown caught the ball at his own 16-yard-line, cut toward the right sideline and began streaking downfield, eluding one would-be tackler after another on his way to the end zone. From that moment, his college coach at Pittsburg State, Tim Beck, learned never to doubt Brown's desire.
"I think playing here is what John needed at the time, especially after losing his brother," Beck said in a telephone interview. "We're a close group here, and people here love John. He never had a car the whole time he was here. He was always walking to class, walking to the facility, and people would see him, give him rides.
"We're about 90 minutes from Kansas City, and there are plenty of Chiefs fans out here. But when the Ravens come out here in December, John's going to have big fan club from Pittsburg. People here love John Brown."
Jefferson knows how seriously Brown takes football, but he also knows how to make Brown loosen up. Both Jefferson and Brown can imitate the voice of former Cardinals teammate Tyrann Mathieu.
"I do the Tyrann voice, and Smokey starts laughing immediately," Jefferson said. "Gets him every time."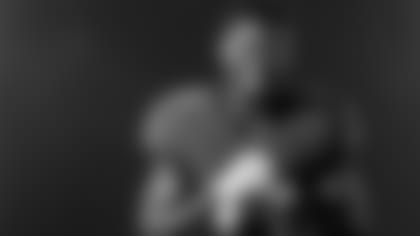 In a Ravens locker room full of outgoing personalities, Brown moves quietly amongst the chatter and music. Teammates and coaches call Brown "Smoke" or "Smokey." For the record, Brown says it's "Smokey" and it has nothing to do with his speed.
"Smokey, that's been my nickname since I was born," Brown said. "My grandfather gave it to me. When I came out, I was dark-skinned. Most people shorten it to 'Smoke' because I run past people on the field. Even kids in my hometown ask me, 'Do they call you Smoke because you're fast?'
"Growing up. I wasn't that quick. In the 11th grade I was still running 4.9 in the 40. My first year in college, I went from a 4.8 down to 4.3. Don't know why. My mom ran track, so I guess it was in me. I never ran track a day in my life."
Nobody with the Ravens cares that Brown didn't run track. He certainly runs fast enough.
Brown's former head coach in Arizona, Bruce Arians, knew the kind of player the Ravens were getting.
"He was a superstar waiting to happen, and I'm just so happy because he's such a great young man," Arians told Glenn Clark Radio last week. "I couldn't wish it for anyone else any more than John Brown. Smoke is one of my favorite players."
Jefferson knew Baltimore added a motivated playmaker who would flourish with a strong-armed quarterback like Flacco. Jefferson also knew how much Brown loved football, and how much he loved his brother. With Brown, the two are intertwined.
"He's kind of gone through some things in his life," Jefferson said. "Football eases his pain a little bit. He sure shows it on Sundays."