Here We Go With Eric DeCosta Again …
This has become a bit of an offseason tradition.
A team wants to interview Eric DeCosta for their general manager opening, but DeCosta declines in favor of remaining the Ravens' assistant general manager.
It didn't take long to shoot down Miami fans' hopes.
Within minutes of the report, The Baltimore Sun's Aaron Wilson reported DeCosta isn't "expected to leave." Sports Illustrated's Peter King wrote that DeCosta has "no interest" in the Miami job because he is the Ravens' general-manager-in-waiting.
"Hardly a surprise. It would take a perfect situation for DeCosta to give up all he has in Baltimore," tweeted NFL Network's Albert Breer. "Right now, Miami certainly isn't that."
What all does he have here?
Well, a "lucrative" contract that essentially compensates him proportionate to other NFL general managers and designates him as the successor to Ozzie Newsome, per the Sun. He also has strong family ties in the area, and a bright future with one of the best franchises in football.
As such, DeCosta has turned down several other opportunities in the past, including with the Chicago Bears, Seattle Seahawks and Oakland Raiders.
"There is no doubt that our main plan for life without Ozzie would be Eric DeCosta as the GM," Owner Steve Bisciotti told The Sun in March 2012. "Like I've said, it's impossible to guarantee that, but we did again restructure Eric's contract in a way where I think he's off the market for a few years."
"I love being a part of the Ravens and plan to stay here and help them win championships," DeCosta said in a statement two years ago.  "I have no intentions of leaving this team."
Berry Denies Selling Super Bowl Ring
Former Ravens running back Damien Berry's Super Bowl XLVII ring* *is up for sale less than a year after getting it, but he denies authorizing it.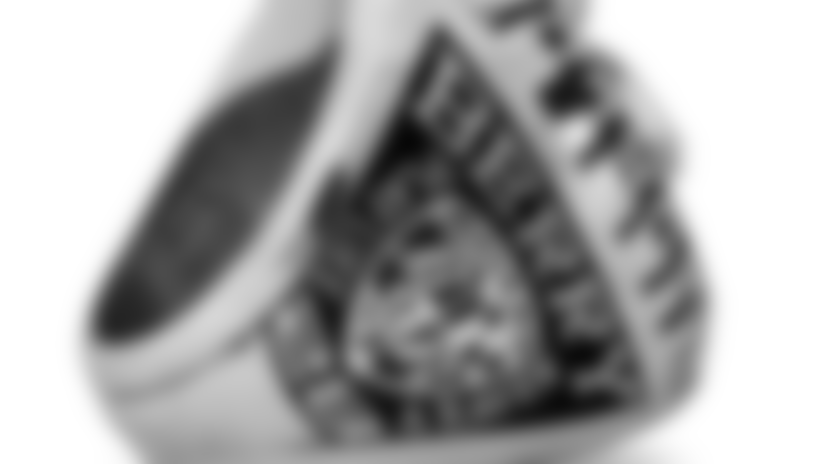 He claims a friend put it up for sale to an undisclosed third party that later sold it to Goldin Auctions, according to Wilson.
The ring is listed with a minimum bid price of $15,000. As of Monday morning, it had five bids and is currently at $36,603.
The founder of Goldin Auctions, Ken Goldin, told The Sun he has a copy of a sales agreement with Berry, including witnessed, notarized documents for a chain of custody.
"This isn't a good look, I know that, but I swear this didn't start with me," Berry said. "I have a lawyer who's working with me to try to get the ring back. I was shocked when people starting coming at me on Twitter about what's up with my Super Bowl ring. It's definitely upsetting, but everything will be all right."
Ex-Ravens RBs Coach 'Breaks Silence'
Former Ravens Running Backs Coach Wilbert Montgomery "broke his silence" Friday, one week after parting ways with the team.
He has no hard feelings toward the franchise that employed him for six years, per The Sun.
"It was a good six years in Baltimore," Montgomery told Wilson. "It was a good run, but I understand why it's time for me to move on. I wish those guys well and hope they have a great season and wish them well. Things, they do run their course.
"It's no big deal. I've been around for a long time, as a player and a coach. I'm OK. It doesn't bother me. I'll be fine."
Montgomery hasn't had any job opportunities yet, but he plans on coaching next season. One option could be to join Jim Caldwell's staff if he lands one of the head-coaching gigs in Detroit or Tennessee.
"Jim has been out there pounding the pavement," Montgomery said. "I'd definitely be interested in working with him again. Jim is a great coach and a great person."
Reviewing NFL Divisional Round
This time last year, Baltimore was in a craze after Jacoby Jones' "Mile High Miracle" (feel free to live it again), but alas, all Ravens fans could do this year is watch their foes advance.
Let's review the weekend's action, highlighted with pics and GIFs below (mobile users tap "View in Browser" at the top of the page):
Seahawks 23, Saints 15Saints tight end Jimmy Graham (who could help Dennis Pitta get an extra $5 million) started jawing with Seahawks players during warmups. "[He] even snatched Bruce Irvin's hat off his head, which is goofy," wrote FoxSports' Sid Saraf. "OK, fine, it got broken up, no problem. But then he went out and was only able to muster one lousy catch as his team lost. Double fail."
Patriots 43, Colts 22Isn't it nice to have an effecitve run game? Patriots running back LeGarrette Blount rushed for four touchdowns this weekend, the same number Ray Rice had all season. And quarterback Tom Brady didn't throw a single touchdown and put up a moderate 198 yards. Meanwhile, Colts quarterback Andrew Luck was just kind of gross in the GIF below."Dude, we get that you're frustrated after throwing four picks in an ugly loss, but say it, don't spray it," wrote Saraf. "And didn't your mother teach you not to talk with your mouth full?"
By the way, Brady is still looking for that high five (teammates left him hanging in Baltimore too).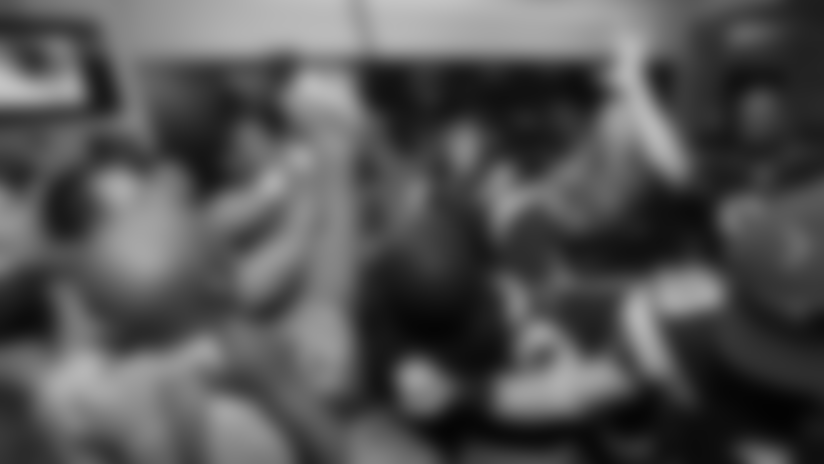 49ers 23, Panthers 10Why does receiver Anquan Boldin have to keep playing so well? We're happy for him, but it just rubs salt in Ravens fans' wounds. Boldin went off with eight catches for 136 yards. He also took over a leadership role with … his own head coach Jim Harbaugh, who was flagged for sprinting onto the field to yell at a ref. Boldin can be seen in the GIF below, calming down Harbaugh.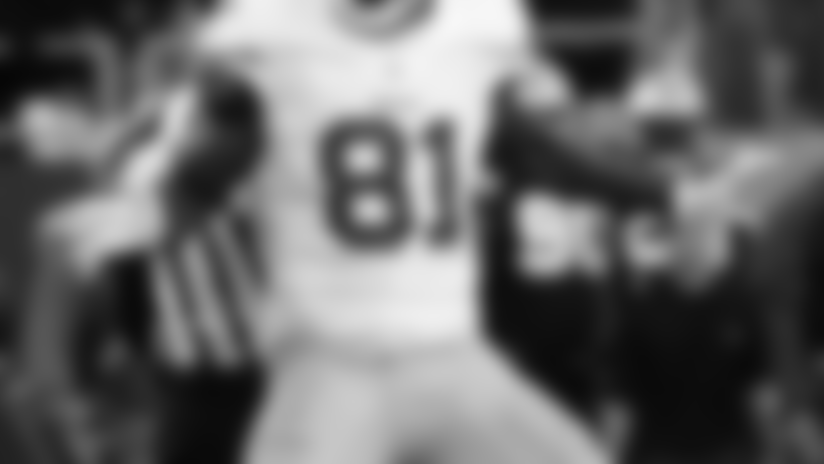 Broncos 24, Chargers 17After Denver led for most of the game, San Diego made things interesting with a late fourth quarter touchdown, onsides kick recovery and field* *goal to come within one score. But then the Chargers defense couldn't hold, and quarterback Philip Rivers got angry, whipping his jacket over his head in frustration.
By the way, check out the crazy-big helmet Broncos receiver Wes Welker wore for the game after returning from his second concussion this season.