Ray Lewis Fired Up, Takes Dig At Tom Brady
Our boy Ray Lewis has been known to show some fire, and he had plenty of it when talking about Tom Brady and the tuck rule.
Lewis was so fired up that you'd think the infamous and controversial play happened just this past Sunday (it happened 13 years ago.)
But with the controversial no-catch ruling on Dallas Cowboys wide receiver Dez Bryant in the NFC divisional-playoff round last weekend, Lewis is fed up with rules that "don't make sense," yet are still adopted by the NFL.
To prove his point, Lewis took a shot at future Hall of Fame quarterback Tom Brady* *while talking with fellow ESPN analyst Stephen A. Smith on Sirius XM's Mad Dog Radio. (Mobile users tap "View in browser" to listen to Lewis' ran in the video above.)
"Just think about this, Stephen A., honest to God. When we – the first time we created something called a tuck rule, it's the only reason we know – I'm just being honest! – the **only reason we know who Tom Brady is*, because of a tuck rule!" Lewis said. "There's no such thing as a tuck rule! If the ball is in your hand, and I knock it out your hand, whether it's going backwards, forwards, lateral, sideways, however it's coming out, that's a freaking fumble!"*
Smith immediately knew the gravity of Lewis' statement, and tried to give him a way out. After all, suggesting that a three-time Super Bowl champion, two-time league MVP, nine-time Pro Bowler, etc., etc., is only known for a controversial play … well, that is no small statement.
But Lewis insisted, arguing that the tuck rule created a butterfly effect that set the course for his entire career. Without the tuck rule, Brady never would have made it to his first Super Bowl. And who knows what would have happened after that? Maybe no rings, and no MVPs.
* "[The Patriots] don't go to that championship game – they don't go to that championship game if that tuck rule, if that ball is not called a tuck! That's a fumble! Charles Woodson made that man clearly fumble the ball and they named it the tuck rule, something that we've never heard in today's game. So now you've got to ask yourself: When did the legacy really start?"*
To be fair, the tuck rule was established in 1999, three years prior to Charles Woodson's hit on Brady (it was repealed by the league in 2013). But it was seldom used or heard of before that snowy day in Foxborough in 2002.
The internet is taking digs at Lewis for taking a dig at Brady. CBSSports.com called it a "bizarre, nonsensical rant."
"If you're literally shaking your head and making a 'seriously, man?' face at your computer screen, you're not alone," wrote Will Brinson. "THIS IS CRAZY TALK."
CSNBaltimore.com's Kelly Diven says that Lewis would be hard pressed to find* *another human being to agree with him, buuuuut Terrell Suggs has not yet been asked to comment. Given Suggs' disdain for No. 12, he just might jump on the bandwagon.
On a different but related note … here is (near) photo evidence of Suggs and Brady actually getting along. It's hard to tell, but that is indeed Sizzle shaking a hand that appears to belong to Brady, who is just off-camera: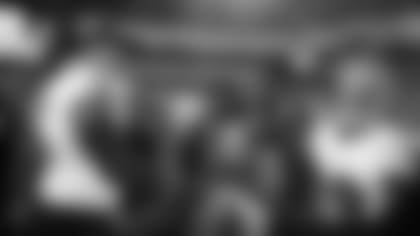 Broncos Officially Request Interview, Kubiak Wikipedia Page Mistake
Kubiak already released a statement that he wants to stay in Baltimore as the offensive coordinator, but that was before the Broncos' job opened. As of Tuesday, Head Coach John Harbaugh hadn't spoken with Kubiak specifically about Denver, but still expected his offensive coordinator to return in 2015.
Given Kubiak's 20-year history in Denver as a player and coach, and strong friendship with John Elway, paranoia persists in Baltimore, and will likely loom until another man is hired for the Broncos job or Kubiak releases another statement.
Maybe that man will be Teryl Austin, the Ravens' former secondary coach who left Baltimore to be the defensive coordinator in Detroit last offseason. Austin is scheduled to interview with the Broncos Friday.
In the meantime, Wikipedia was doing its part to make Kubiak in Denver a reality. Early yesterday, the website was user-edited to have Kubiak as Broncos head coach, which has since been corrected.
Ravens Financially Committed To Pitta
Harbaugh is "cautiously optimistic" about the return of tight end Dennis Pitta, but there are no guarantees that he'll be back or return to form if he does.
Either way, Pitta will still be a Raven next year.
"The Ravens are financially committed to Pitta even if he can't play in 2015," wrote ESPN's Jamison Hensley. "Pitta's $4 million salary is guaranteed unless he chooses to retire, so the Ravens will keep him around whether it's on the physically unable to perform list or injured reserve and can make a decision on him in 2016."
Wagner Expected To Miss Most Of Offseason
Ravens right tackle Rick Wagner had a breakthrough season in his first year as a starter, but it will take some time before he can get to work building on it.
Wagner suffered a Lisfranc foot injury to put him on injured reserve in December, and had surgery before the start of the new year. Wagner is expected to miss most, if not all, of the team's offseason work, and his goal isn't to be back until the first week of the regular season.
"I should come back for next season. That's the goal to get back for the first game," Wagner told The Baltimore Sun's Aaron Wilson. "It's the kind of injury [where] you have to take it slow. It's not a career-changer. It just needs time to heal."
Ravens Run Same Play Twice, Patriots Catch On
Patriots Head Coach Bill Belichick did a video with his team website breaking down several plays from the Ravens divisional playoff loss, including the trick double-pass play for a touchdown.
Belichick also pointed out that the Ravens ran the same play twice, and complimented his defensive players for catching on.
"This is a play that the Ravens ran on the first drive," Belichick said. "Torrey Smith on this over route caught it over here across the field, and as you see this play unfold, we're just a little bit late, the coverage can't get there, it's a good throw and a good catch and the Ravens pick up about 20 yards on this play."
Kubiak called the same play in the third quarter, but defensive back Devin McCourty was able to pick off the pass the second time .
"One of the things you love about Devin McCourty is not making the same mistake twice or recognizing the play the second time around," Belichick said. "Here the Ravens are just flipping the play over . . . it's the exact same play, flipped over to the other side, and this time Devin goes around the tight end, [Owen] Daniels, gets into position to come in and cut off the over route and make the play. A great job of recognition, anticipation, seeing the play and making it."
Belichick used this as an opportunity to explain to fans why he rarely uses the same play twice, even if it was previously successful.
"Ravens wide receiver Torrey Smith is using social media to organize a trip to play laser tag on Sunday – but there's a catch," wrote Jon Meoli. "Smith is following up on a promise from earlier this season in organizing the trip. He announced it to his 304,000 Twitter followers Tuesday, with a clarification that he had been keeping tabs on who was positive on social media over the past few weeks. Those people will get priority." [The Baltimore Sun]
Ray Rice will seek back pay from the Ravens when his grievance hearing begins Thursday. [The Baltimore Sun]
Linebacker C.J. Mosley and defensive tackle Timmy Jernigan make Gil Brandt's all-rookie team. [NFL.com]
Ever hear this before?
@brandonw_66: I feel like a new man #OffSeason #Swagg#TheSwithUp [Instagram]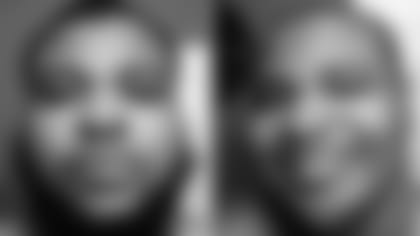 @l_webb21: I win @alevine41 #srt [Instagram]