Bisciotti: Didn't Succeed By Overruling People
We've been down this road before.
That's why WNST's Nestor Aparicio was furious (here and here) when it was reported that John Harbaugh was strong-armed by Steve Bisciotti into hiring Gary Kubiak as the new offensive coordinator.
"For all of you who dare" to believe that is true, Aparicio says you should use the Cam Cameron firing to help shed light on the situation.
People speculated at the time that Bisciotti forced Harbs' hand on that decision too, but Bisciotti "vociferously disputes that theory," Aparicio wrote in his book, A Purple Reign 2.
You want to know Bisciotti's philosophy on undermining the people he's put in leadership positions?
Here it is, straight from the owner's mouth …
"To think that I could help grow John into the leader that he is and then tell him to fire an assistant coach?" Bisciotti said at the time.  "It just goes against everything I believe. Then you'd have to believe that everything else you've read over the last 10 years is a lie. I didn't get where I was in my business by overruling people who have the authority in their contracts and in their handshake with me."
You can't argue with the man's business philosophy, considering the success he's attained.
Not only did Bisciotti say he didn't make the Cameron decision for Harbs, but he went even further and offered complete support of Harbs' choice.
"I said to John that night, 'If we fall out of playoffs, I will never question your decision," Bisciotti said. "I'm giving you my opinion now and it won't change. Ozzie and I have your back if this is what you think we need to do.'"
And what is General Manager Ozzie Newsome's role when it comes to making these big decisions? Straight from Ozzie's mouth …
"John and I, we talk about everything," he said, per The Purple Reign 2. "What I try and do is help John look at the downside and the upside of every decision. And, when I have to make a decision, John does the same thing for me."
He added about the Cameron decision: "It came down to when [Harbaugh] walked into my office and told me he was going to make that decision, he had a peace about himself. That's all I could ask from him."
Canty Talks Medical Marijuana In NFL
Medical marijuana could make its way into the NFL, but only if experts prove it can help players deal with head injuries.
Commissioner Rodger Goodell said over the weekend, per USA Today, that the league will "follow medicine and if they determine this could be a proper usage in any context, we will consider that. Our medical experts are not saying that right now."
"Well I think it's going to be something that the league looks into, but ultimately I don't think it's going to be something that's going to matter too much as far as the game is concerned," Canty says in the Yahoo! Sports video below.
"What players do in their downtime is players' business. I don't think the coaching staffs and front offices are really worried about it. It's a performance-based business so if those guys get their job done on the football field, I don't think it's going to be an issue."
Speaking of marijuana, former Ravens linebacker Brendon Ayanbadejo alleged that one of his teammates smoked pot during Super Bowl week.
Ayanbadejo went to the Super Bowl with two different teams – the Ravens and Bears – and wouldn't reveal which team it happened with.
"I'm not going to say which Super Bowl it was, but I just remember getting off the elevator one night — it was early on in the week, just to start the week off — and all of the sudden I just got hit over the head with fumes of marijuana on the entire floor of the hotel that the team was staying on . . . I could just imagine there were a few young guys just toking it up in more than one room.
"I was like, 'Man this is the week of the Super Bowl and you're just going in?' So then I was looking around, and I'm like 'OK, where is the security?' I looked and for some reason we didn't have regular police — coach was smart enough to have rent-a-cops on our floor instead of regular police like we usually do.
"I scratched my head but I was like, 'OK, uh, that's a good thing 'cause … that's it. That's all I've got to say about that."
Will Leach Reunite With Kubiak?
After only taking 44 offensive snaps last season, many in the media have speculated that fullback Vonta Leach will become a salary-cap casualty. Leach is reportedly scheduled to carry a salary-cap figure of $2.33 million in 2014.
Now that Gary Kubiak is in Baltimore, however, The Baltimore Sun's Matt Vensel wonders if Leach and Kubiak will get the chance to reunite after working together in Houston.
Kubiak's offense could use Leach a lot more, considering Kubiak used fullback Greg Jones for 329 offensive snaps last season.
"After the season, it seemed unlikely that Leach, a three-time All-Pro, would be back with the Ravens in 2014," Vensel wrote. "But the hiring of Kubiak as offensive coordinator could complicate things, considering Kubiak's steady usage of his fullbacks and Leach's familiarity with the zone-blocking scheme Kubiak will bring from Houston. But will the Ravens be willing to bring back Leach at that base salary? And would Leach be willing to accept another pay cut if the Ravens insisted he take one to return?
"Those are questions that will need to be answered in the coming months, but at least on the surface, it looks as if Leach and Kubiak should be receptive to a reunion."
Shanahan, Hostler Browns Candidates, Linehan Joins Cowboys
Three candidates that were once considered for the Ravens' offensive coordinator post are now looking for other opportunities.
Both Kyle Shanahan and Jim Hostler were named as potential candidates for the AFC rival Cleveland Browns' OC spot, but only Shanahan is reportedly getting an interview.
"Another name the Browns considered for offensive coordinator is Jim Hostler, though he may be out of the mix now," tweeted NFL Network's Albert Breer.
Meanwhile, Scott Linehan has moved on to become the Dallas Cowboys' "passing game coordinator." CBSSports.com's Jason La Canfora found the hire curious because the Ravens reportedly requested permission to interview Dallas play caller Bill Callahan, but were denied by the Cowboys.
"Strange saga with Cowboys staff - they bring in Linehan but deny requests from Browns and Ravens to interview Callahan for their OC jobs," La Canfora tweeted.
@gdowning14: Awesome photo RT @RSherman_25: Media Day was a blast! [Twitter]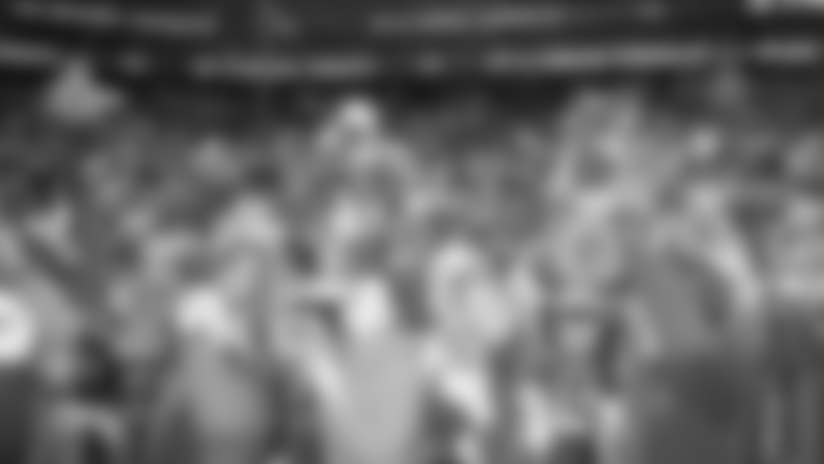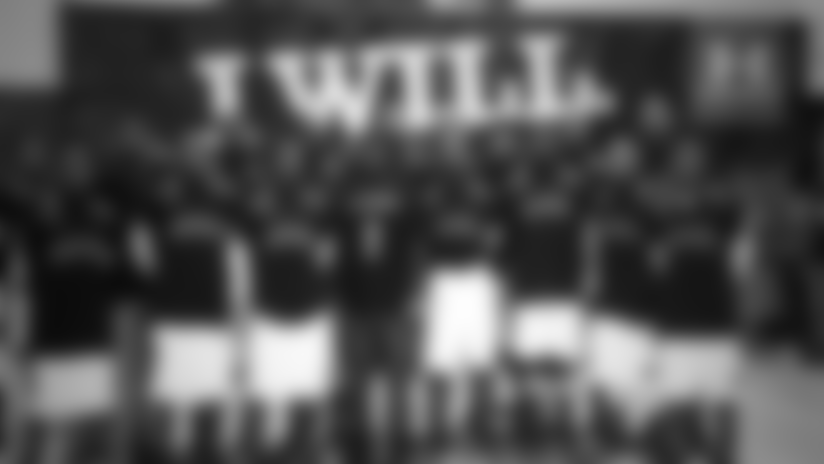 @ChrisCanty99: Had an awesome time today at Jonas Bronck Elementary School reading to the students and donating books [Twitter]
@TorreySmithWR: Someone stole my iPhone at the gym earlier....I was pissed...it's all good though back in action [Twitter]
Poll results on the Kubiak hiring that Ravens fans are far and away happy with the move. Of 1,172 SportsNation voters, 59 percent "love it," 32 percent "like it," four percent say "could've done better" and five percent are "undecided." [ESPN]