Jacoby, Jacoby. Where do I begin?
The hilarious and self-proclaimed "goofy" wide receiver made the media rounds at the Super Bowl in New York yesterday, giving us a couple tidbits on whether he'll return to Baltimore, new Offensive Coordinator Gary Kubiak and stretching.
That's right. I wrote stretching.
First, let's get a visual. Jones was sporting these spiky-studded-thingy getups. And of course they are color-coordinated with his shirt.  
"When I saw those, I was like, 'Those are the ugliest shoes, but I'm starting to like those,'" said NFL Network analyst Terrell Davis.
"You know what? I got a lil' swag," Jones said.
Yes you do, Jacoby. And now that your former Texans head coach is the Ravens offensive coordinator, are the chances of you bringing that swag back to Baltimore any better?  
"I ain't got nothing new to learn, I already know the plays," Jones said in a WNST interview. The 29-year-old veteran is scheduled to become an unrestricted free agent in March.
Jones expressed excitement about Kubiak taking charge, and the two have already exchanged texts. Jones said Kubiak is a "great offensive-minded" coach with poise, class and honesty. Jones agreed that Kubiak is a "perfectionist" and players don't want to let him down.
When Kubiak was introduced to Baltimore at a press conference Monday, he said he considered Jones as one of his sons, but stopped short of saying he was a father figure.
Father-figure? Uh, Jones says it's more than that.
"He's like a father-figure to me, and I'm starting to think he's my real biological father," Jones joked, inciting big belly laughs on the WNST set.
"I don't know my daddy, so I think he's really my daddy now."
And finally one last note you may never have known about Jones. You would think that with his blazing speed, Jones would have a nice little stretching regimen to get his muscles loose. 
Shuuut uuuup. You're lyin'.
"I promise you, you can ask," Jones said. "I hate stretching, it makes me mad. When we do group stretches in practice, I just sit there and look at them. I'm like, 'Really? Ya'll are going to stretch?'"
What makes you think you don't need to stretch?
"I just always told them, you never see a dog stretch when he chases a car," Jones explained with a smile.
There it is. That makes sense.
Flacco 'Disrespected' In Player Survey
ESPN conducted an anonymous survey with 320 NFL players, asking what quarterback they would want with the Super Bowl on the line.
Only one player named Joe Flacco.
"[Flacco] has been disrespected in the past, but there has been a new low reached," wrote ESPN's Jamison Hensley.
"This is a slap in the face when you see that this is the same amount of votes received by Michael Vick, who is no longer a starter, and Josh Johnson, the backup quarterback for the Cincinnati Bengals. Matt McGloin, an undrafted rookie with the Oakland Raiders, got one more vote than Flacco. Given these votes, I'm surprised Josh Freeman didn't get any love."
Not surprisingly, Tom Brady won with 128 votes. Peyton Manning came in second with 86 votes, then Aaron Rodgers, Drew Brees, Ben Roethlisberger and Eli Manning rounded out the top 5.
Players from all 32 teams who were interviewed were requested to consider quarterbacks who didn't play for their team.
Considering Flacco made some big-boy completions in crunch time in Super Bowl XLVII, and led his team to four game-winning drives in the fourth quarter or overtime in 2013 alone, Hensley believes Flacco should have gotten more love.
"I'm not suggesting Flacco should have won … or he should've been in the top three," he wrote. "Flacco deserved a better showing in the survey, and he definitely deserved more than one vote."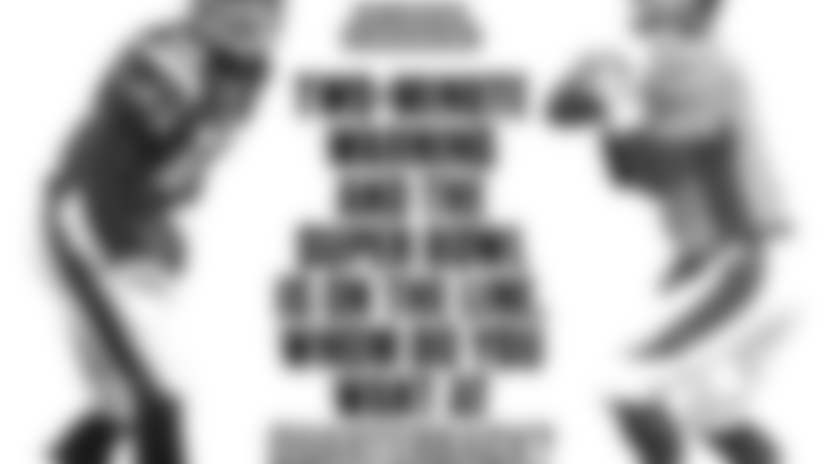 Pierce Had Rotator Cuff Surgery
Running back Bernard Pierce had successful rotator cuff surgery in Philadelphia Wednesday, according to The Baltimore Sun's Aaron Wilson.
He is expected to make a full recovery, which should require four to five months. With that timeline, Pierce should have plenty of time to be ready for training camp in July.  
"Pierce, 23, sought a second opinion before determining that he needed to have surgery to address an injury he battled through during the season," Wilson wrote.
Watch For Bigger 'Texans East' Coaching Staff
Now that former Wide Receivers Coach Jim Hostler is moving on to the Buffalo Bills to become their senior offensive assistant, watch for another Texans coach (or two) to come to Baltimore, Hensley wrote.
Kubiak has already brought two former Texans assistants with him – Rick Dennison (QBs coach) and Brian Pariani (TEs coach) – and more could be on the way.
Hensley notes that Larry Kirksey (wide receivers) and Chick Harris (running backs) could fill the final two vacancies on offense.
Hensley has affectionately termed the offensive staff "Texans East."
"The Ravens' coaching staff, at least on the offensive side, could turn into the Texans East,"* *he wrote. "It makes sense because offensive coordinator Gary Kubiak, who was the Texans' head coach for the past eight seasons, should bring in the coaches who are most familiar with his system."
Hensley always has a very insightful Q&A with fans each Wednesday. You can check out the whole thing here, but below are a few that I found especially interesting this week:
Could a Super Bowl ever be played in Baltimore?
"I believe New York is a special case. I don't see cities like Baltimore, Boston, Washington or Philly getting a Super Bowl. Fans like warm-weather sites and it's what corporate sponsors want as well. It should be rotated between the likes of Miami, San Diego (if it gets a new stadium), New Orleans, Tampa and Phoenix."
While the Kubiak hire is nice, should the Ravens be concerned that he could be gone in a year or two because of his success?
"That's not a concern. That's the best-case scenario. Unless you have a situation like Dick LeBeau in Pittsburgh, every coordinator is going to look for a head coaching job if he's successful. You want Kubiak to get that opportunity because that means the Ravens have a top-five offense in the NFL. You would prefer that scenario to Kubiak getting fired in a couple of years because he failed to turn around Joe Flacco and the offense."
Where do you weigh in on the "Harbaugh's hand was forced" discussion regarding the choice of Kubiak as OC?
"I don't believe Harbaugh was forced. Bisciotti and Newsome will express their opinions to Harbaugh and that could affect his decision. But Bisciotti isn't going to tell Harbaugh what to do. He'll let Harbaugh make his decision and do it his way. If it doesn't work out, then Bisciotti has the right to fire him. If Bisciotti is telling Harbaugh what to do and it doesn't work out, Bisciotti doesn't have the right to fire Harbaugh because he was only following orders. Based on what I know about Bisciotti and how he has handled his business in the past, he doesn't work that way."