Ihedigbo Upset By Ayanbadejo's Marijuana Comments
Ravens safety James Ihedigbo wants to get something straight.
As far as he is aware, no Ravens players smoked marijuana in a team hotel during the week leading up to Super Bowl XLVII.
"Not at all!" he exclaimed to WNST's Glenn Clark. "Not at all. We carried ourselves with such class through our whole entire Super Bowl experience."
But what's even more frustrating for Ihedigbo* *is that he's not even sure whether the Ravens have been accused of using the NFL banned substance.
Former teammate and retired linebacker Brendon Ayanbadejo said in a FoxSports.com podcast earlier this week that one of his former teams – either the Ravens or Chicago Bears – smoked marijuana the week of their Super Bowl, but refused to name which club or which players.
"Say a specific team" Ihedibigo said. "[Y]ou just don't sit there and say, 'Either team, I don't know, I don't want to say any names.' Then why would you even bring it up in the first place?"
As a result, Ayanbadejo's comments have made national headlines and teammates from both squads are left having to defend themselves.
"I think it is so ridiculous, foolish, stupid for lack of a better word, for him to even come out and say such a thing because now you're questioning players' integrity for the game on two different teams," Ihedigbo said. "Not just one, but two teams. You're questioning their integrity for the game, for their teammates and for their legacy, family names, all of that, by saying such a comment."
Ihedigbo explained the culture of NFL locker rooms, including the Ravens. So much of NFL players' lives are open to public scrutiny that teammates try to have each other's backs in keeping personal matters private. Even though Ayanbadejo is retired, the expectation remains, says Ihedigbo.
Ihedigbo questioned Ayanbadejo's motives for even bringing up the alleged incident.
"It looks like you do it for self-gain to get people to talk about you," Ihedigbo said.
"That's another level that you don't want to be looked at. Why would you … it's so selfish to try to throw teammates under the bus and then you make it worse by not saying any names. It just leaves this whole gray area and specifically – and you can see the passion the way I'm talking about this because I feel a type of way about this – specifically just how we are in the Ravens organization of being your brother's keeper, having each other's back, being family no matter what, you don't let outside influences affect that. And that happens while you're a Raven and when you retire and leave the game as a Raven, you still should have that same mindset. For him to come out and say this foolishness … it's bush league."
Ihedigbo Leaves Door Open To … Pittsburgh
Ihedigbo chatted about more than just marijuana with Clark and Drew Forrester.
He also talked about his future with the Ravens or another team as he is scheduled to become an unrestricted free agent in March.
You have to give Ihedigbo credit. He was bluntly honest about what will happen this offseason. As much as he would like to be back in Baltimore, he will go to whichever team offers him the most money.
Nobody can blame Ihedigbo for his perspective. He's been playing in the league for seven years, mostly on special teams, but finally had a breakthrough year in Baltimore on defense. At 30 years old, this may be his last chance to get a bigger contract for his defensive play.
He told WNST that he played at a league minimum last year and "outplayed his contract." He has expressed his feelings to Head Coach John Harbaugh, and said both believe he's "earned" a chance at more.
Nobody can blame Ihedigbo for trying to maximize his worth, even if that means leaving Baltimore.
But Clark and Forrester joked that even though they like the Ravens safety, their relationship ends if he becomes a Steeler. He could go to any team, but just not the hated arch-nemesis.
While Ihedigbo understands he would be dislike in Baltimore as a Steeler, he wouldn't rule out putting on the gold and black. The Steelers could be in need of a safety …
"Ryan Clark, I don't know if he's coming back," Ihedigbo said. "And [Troy] Polamalu?"
Rice Guarantees Bounce Back Season For Ravens
Ravens running back Ray Rice used the G-word.
After the Ravens' ground game finished ranked among the worst in the NFL last season and the Ravens finished 8-8, Rice doesn't like the feeling of missing out of the playoffs for the first time in his six-year career.
"I'm guaranteeing that we'll be back," Rice said Wednesday night at an appearance for Steiner Sports at Pace University in New York, per CSNBaltimore.com's Clifton Brown. "We don't have complacent guys. None of us are happy with what happened (last year). None of us. But we're going to add pieces. And you don't have to be a rocket scientist to see what we've added in coaching. That's going to help put it all together."
With Offensive Coordinator Gary Kubiak now on board, and time to heal his injuries, Rice could be in line of a bounce-back season personally too.
Kubiak is known for running the ball down opponents' throats, with seven different backs that have enjoyed 1,000-yard seasons. He's ready to move on from the worst season of his career.
"I feel like I've written the chapter on last year," Rice said. "I'm gearing toward next year. I'm taking time with my family but I'm doing what I've got to do."
How Will Kubiak Help Joe Flacco?
Kubiak was an NFL quarterback himself, which gives him a tremendous advantage in coaching quarterbacks.
The CSNBaltimore.com video below breaks down his ability to help quarterback Joe Flacco. (Mobile users tap "View in Browser" at the top of the page.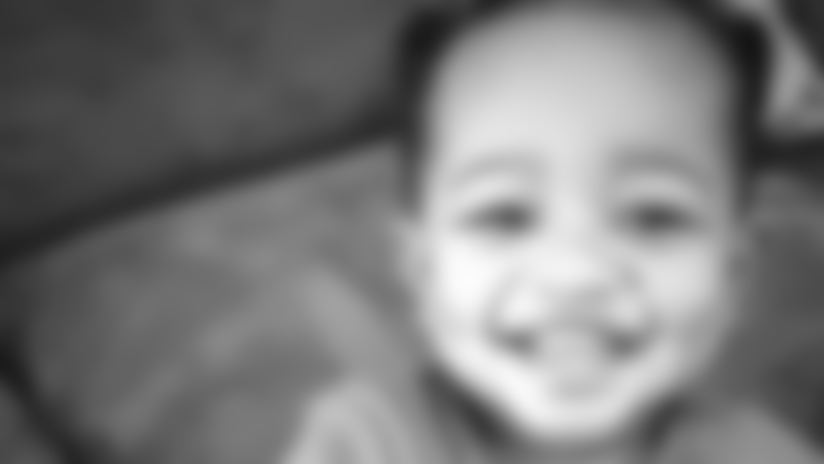 @TorreySmithWR: #TBT One of many special days! You can take away football but you can't take away my degree...or Super Bowl Ring. [Instagram]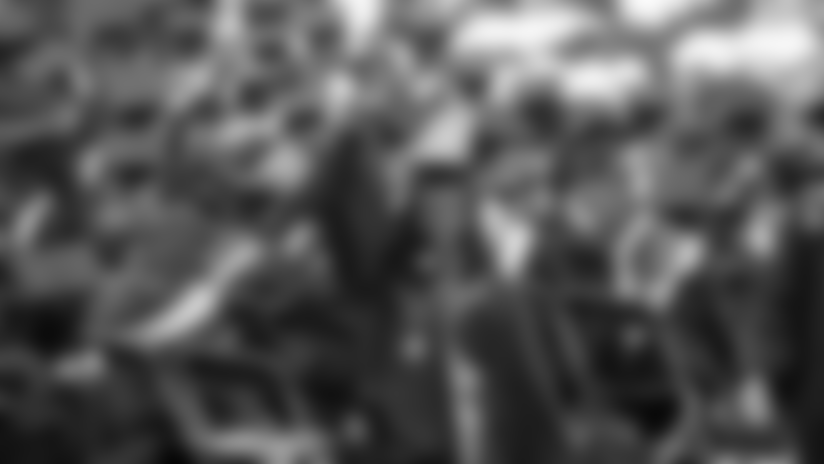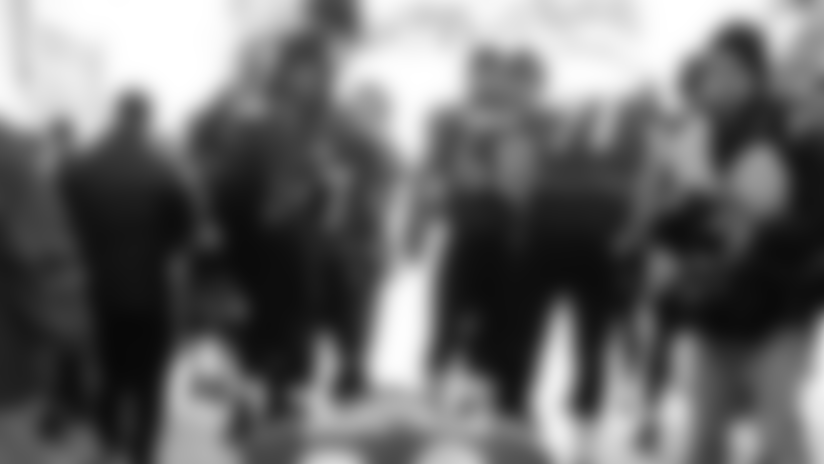 @lindaluna77 [PR Strategist for Sports & Entertainment]: Rapper Kid Cudi & Breaking Bad actor Aaron Paul eyeing @diggz32 Super Bowl ring at the NFL Super Bowel Radio Row with @WNST.net - thanks to @ravevitaminwater and @blowhookah for their support [Instagram]