Ray Lewis Rumors 100 Percent Untrue
For all those fans asking whether the rumors are true about linebacker Ray Lewis breaking both of his legs in a traffic accident after being hit by a 76-year-old female, they're not.
Here are a couple of reliable sources' responses:
CBSSports.com's Jason Butt: "Ray Lewis internet rumors involving an accident are untrue. Nothing there."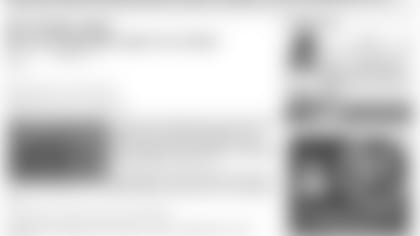 As the gossip spread through internet message boards and forums and left fans wondering whether the legendary linebacker's career was over, The Sun's Matt Vensel had a question: "[W]hat the hell is wrong with people?"
I had the same thought, Matt.
Determined to find out how rumors like this take hold and circulate, I found what is believed to be the source of the chitchat. It's a site fictitiously called "Global Associated News" and looks to be a legitimate news source at first glance (see picture to the right). But upon further review, you find a couple of interesting things.
First, you can't click on any of the links on the navigation bar because they aren't real. Second, at the very bottom of the page you read this in small print:
"about this web site. FAKE... THIS STORY IS 100% FAKE! this is an entertainment website, and this is a totally fake article based on zero truth and is a complete work of fiction for entertainment purposes! this story was dynamically generated using a generic 'template' and is not factual. Any reference to specific individuals has been 100% fabricated by web site visitors who have created fake stories by entering a name into a blank 'non-specific' template for the purpose of entertainment. For sub-domain info, name removal requests and additional use restrictions: FakeAWish.com Copyright © 2012 FakeAWish.com All rights reserved."
On FakeAWish.com's homepage, it tells the reader you can prank a friend and spin a hoax by simply entering a name and browsing pre-formatted stories.
So there you have it: that's how untrue, vicious, stupid rumors can get started. Now, Ravens fans can sleep well knowing No. 52 is healthy and still working to lead his team to a playoff berth.
The league announced Friday evening that safety Ed Reed was fined $21,000 for his hit on Patriots receiver Deion Brach in the Ravens' 31-30 Week 3 win.
The NFL ruled that Reed struck a defenseless player in the head and neck area. The hit caused Branch to drop the ball and Reed was given a 15-yard personal foul on the play.
"He's a great player. He made a great play," Branch told Boston reporters. "I wasn't mad about the hit. I was mad that the ball came out of my hands. … We all know going across the middle you're going to get hit. … Most time I have enough time to catch the ball and get on the ground. But he was on me so fast, I really didn't have time to react. So, unfortunately I dropped the ball. He made a good play. We got a flag out of it. Who knows what it was."
Browns Accuse Ravens Offense Of Dirty Play
He declined to reveal details, however.
"Watch the film, man," Ventrone said via The Cleveland Plain Dealer. "There was some dirty stuff going on."
As The Plain Dealer pointed out, the Ravens offense was not flagged for any malicious fouls during the contest and Ventrone admitted that Baltimore's play did not contribute to any injuries.
AFC North games are known for their rough and physical style of play, but Ventrone believes Thursday's game rose to a different level, saying he thinks the Ravens were targeting the Browns secondary.
"There was just stuff that was happening after the play, during the play," said Ventrone. "Again, I don't want to get into specifics just 'cause I don't want to be the guy to stir the pot. But I'm just saying I think they were doing a lot of extracurricular stuff."
AFC North Update: Are Bengals For Real?
With the Ravens and Browns playing Thursday night, and the Pittsburgh Steelers enjoying an early bye week, the only AFC North team on display Sunday was the Cincinnati Bengals.
Cincinnati (3-1) won its third straight game with their only loss coming in the season opener against Baltimore. With three of their first four games coming on the road, it's somewhat of a feat that the Bengals are tied with the Ravens atop the division. The Steelers (1-2) and Browns (0-4) follow in the third and fourth spots of the division standings, respectively.
So ESPN's Jamison Hensley asks, are the Bengals for real?
"Last season, the surprising Bengals went 8-0 against non-playoff teams and 0-8 against playoffs teams. This year, Cincinnati has followed the same path. After getting routed by the Baltimore Ravens in the season opener, the Bengals bounced back to beat the Cleveland Browns, the Washington Redskins and the Jacksonville Jaguars. Those three teams have a combined 3-9 record (.250).
Hensley's question may not be answered for another several weeks as the Bengals take on two more losing teams (Miami and Cleveland) in Weeks 5 and 6. They will have what may be their toughest test on Oct. 21 when they play the Steelers.
Maybe Williams Shouldn't Be Benched Just Yet
The cries to start cornerback Jimmy Smith over Cary Williams were as loud as ever after Williams was torched by Tom Brady and the Patriots offense two weeks ago, but the fifth-year veteran hushed his critics after his game-changing pick six against the Browns.
Vensel suggests that it may not be time to bench Williams just yet.
"I'm not going to sit here and try to convince you that one interception of a rookie quarterback – one who has thrown several of them now – that was returned for a touchdown should be enough for you to place your faith back in Cary Williams, who has been clinging to his starting spot ever since he earned it last summer," wrote Vensel.
"But Smith, who has played more than half of the team's defensive snaps in 2012, hasn't done enough to supplant Williams, which is equally as surprising as it is disappointing. Smith may one day live up to his draft status, but since he hasn't yet, Williams will continue to be in there. … Maybe this will be a turning point for the 27-year-old's season. Or maybe it was just a fluke – a bad decision by a quarterback with four NFL games under his belt. If quarterbacks are still abusing him a couple of weeks from now, then it might be time to take the plunge with Smith."
Brees Ties Unitas' TD Record
New Orleans Saints quarterback Drew Brees tied Baltimore Colts legendary quarterback Johnny Unitas' 52-year-old touchdown record Sunday.
With a pass to receiver Marques Colston, Brees matched Unitas' 47 consecutive games with a touchdown pass.
Even though the two quarterbacks have matching numbers, NFL analyst Ross Tucker says Brees' feat pales in comparison.
Congrats!!!! Orioles Clinch Playoffs
The last time the Baltimore Orioles made the playoffs, gas cost $1.10 a gallon, noted WBAL's Gerry Sandusky. That was 15 years ago.
But the wait for a return is finally over, as the O's clinched their first post-season berth since 1997 after sweeping the Boston Red Sox this weekend and the Los Angeles Angels losing Sunday evening.
"Our goal now is to figure out a way to play more baseball games here at Camden," said Orioles Manager Buck Showalter, per The Sun.
Birk's story comes on the heels of teammate Brendon Ayanbadejo's splash in the news after a Maryland legislator wrote a letter to Steve Bisciotti, requesting that the owner instruct Ayanbadejo to stop speaking up about his support of same-sex marriage.
The teammates have contrasting views, but both have been praised for their civilized manner of speech.
"Birk takes an opposite view from Ayanbadejo, but he does so in a reasoned, intelligent manner befitting a Harvard graduate," wrote CSNBaltimore.com's Ray Frager. "You might not support Birk's position on same-sex marriage, but it's hard to argue against a call for civility in public discourse."
Fans had the opportunity to celebrate O.J. Brigance's birthday with him online Saturday. The Ravens Super Bowl champion, who suffers from Lou Gehrig's disease, defied odds by making it to his 43rd birthday and instead of gifts, he asked that you donate to help those battling ALS. … @OJBrigance: Thank you all for helping me celebrate my birthday! I am so blessed to have such amazing people in my life! [Twitter]