Ravens Catching Bucs At Wrong Time?
The Tampa Bay Buccaneers are a lowly 1-4 and the Ravens are favored by 3.5 points, yet plenty of analysts are picking an upset special.
Aside from the absolute meltdown against the Atlanta Falcons in Week 3, each of the Bucs' losses came down to the final minute of the game … on the road. They're finally getting a home contest after a three-game road stretch, and they seem to have the right quarterback – Mike Glennon – in place too.
He came off the bench in Pittsburgh to become the "hero of the day" and beat the Steelers in Week 4, says the Tampa Bay Times' Gary Shelton, and should be the Bucs' quarterback of the future.
Add in that players are starting to catch on to Smith's system as the first-year head coach in Tampa, and it could all sum up to the Ravens drawing* *the more-confident Bucs at the wrong time.
Don't you think, Pat Yasinskas?
"That's entirely possible," ESPN Bucs reporter wrote. "The Bucs played well in their loss to New Orleans and in a victory at Pittsburgh the previous week. This team is improving. And I think that's because the players are buying into Lovie Smith's system and it's taking hold."
Week 6: Ravens vs. Bucs Picks
NFL.com (Elliot Harrison): Buccaneers 25, Ravens 17
"A solid home win for the Buccaneers delivered ... byyyyyy Glennon. It's not easy to predict consecutive losses for the Ravens, who have had just five losing streaks in the John Harbaugh era, none of which were longer than three games. And you'd have to think Joe Flacco will play better than he did in the loss in Indy last week (57.9 percent completion rate, 235 yards, zero touchdowns, one pick and four sacks). That said, the Tampa Bay passing game has been no slouch under Mike Glennon, the second-year pro who is doing just enough to win games. On third down, he has a passer rating of 125.3 -- putting him behind only Philip Rivers and Aaron Rodgers."
CBSSports.com: 6 of 8 pick Ravens
Pete Prisco: Buccaneers 20, Ravens 17
"The Ravens are playing back-to-back road games outside the division. That's always tough. Tampa Bay is home for the first time in three weeks. The Bucs are also playing better and that continues. Upset special."
ProFootballTalk.com: 2 of 2 pick Ravens
Mike Florio: Ravens 27, Buccaneers 17
"The Bucs return home after a trio of road games that started horribly (56-14 at Atlanta), had an unexpectedly great second act (upset win at Pittsburgh), and nearly a fantastic finish (close but no cigar victory over the Saints in New Orleans). With the bye week looming, the Bucs will go all in to move to 2-4. But that likely won't be enough against a Ravens team that has shown it's ready to return to a position among the NFL's best."
Michael David Smith: Ravens 28, Buccaneers 27
"The Bucs have actually played much better football than most people realize, other than their Thursday night meltdown against the Falcons. That game in Atlanta aside, the Bucs are 1-3 and all three losses have gone down to the final minute. Tampa should give Baltimore a good game, but in the end I like the Ravens to pull out a close one."
SportingNews.com (Vinnie Iyer): Ravens 23, Buccaneers 21
"The Bucs are going to break through one of these weeks. Lovie Smith now has the quarterback in place he should have started on opening day, Mike Glennon. They have a defense that gave Drew Brees fits last week, even though it wore down at the end. The Ravens, meanwhile, aren't as feeble offensively as they looked last week. They'll sweat this one out, literally and figuratively."
FoxSports.com (Peter Schrager): Ravens 27, Buccaneers 21
"How good is Ravens linebacker C.J. Mosley? Well, he's hands-down my pick for NFL Defensive Rookie of the Year five weeks into the 2014 season. Currently, Mosley is the only player in the NFL to have at least 40 tackles, an interception, a fumble recovery and a forced fumble. Wearing the No. 57 in Baltimore is a major honor. O.J. Brigance and Bart Scott are two Ravens players who have donned the jersey in the past, and so far Mosley is doing them proud. Oh, and playing middle linebacker in Baltimore is a fairly big deal, too. But Mosley's exceeded all expectations. 'Some of the plays he made on the field today, it's unbelievable,' cornerback Lardarius Webb said after Sunday's loss in Indianapolis. 'He reminds you of Ray (Lewis).' Laugh if you want. Then watch Mosley on any given Sunday. You'll see that he's right."
NFL Considers Alternate Uniform Proposal
Fans always go crazy over the idea of a new uniform design for the Ravens (or any team for that matter).
So this report coming out of owners meetings should create a bit of buzz.
Uni Watch followed up with Graziano to get more details, and he told the website that he didn't know who made the proposal, but that one owner told him that it was expected to pass. He said Nike would design all the uniforms, with some feedback from teams.
This will get the creative juices going once again for a Ravens alternate design, much like Mr. Design Junkie back in March: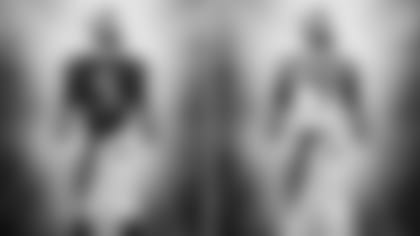 Ray Lewis Says He Works Out Harder Now Than When He Was Playing
Well this is just bananas.
Ray Lewis was famous for his crazy, intense workouts when he was still with the Ravens. So it's hard to believe that in retirement he is working even harder. But that's what the future Hall of Famer says he's doing.
"I actually go a little harder now that I am done," Lewis told USA Today's blog For The Win. "I have so much time to just focus on the little things, right? A lot of times when I was doing it when I was playing, I was doing it for durability to stay around and to stay more flexible and doing different things to stay bulky so that when you get into November, December, January you can be able to take on those hits. Now I've started cycling very heavy. I'll cycle 30, 40, sometimes up to 70 or 80 miles a day. Cycling is my big thing. Weights is three times a week. Abs is every other day, if not every day. I'm still doing almost two or three [workouts] a day. The stress of it is gone now because I was always training for something. Now I'm just training to make sure I keep my body healthy."
Lewis is also endorsing and promoting a new pain-relief product for athletes called the Juvent Pro Micro-Impact Platform, which looks a lot like an oversized bathroom scale. It apparently sends "thousands of low-magnitude and high-frequency Micro-Impact pulses" through the heels of the feet. It is supposed to stimulate to improve circulation, joint and muscle health.
Can Ravens Corners Contain Much Larger Bucs WRs?
It looks like BIG Bucs rookie wide receiver Mike Evans is on track to return from a groin injury just in time to play the Ravens.
Evans was back at practice on Thursday and "continues to look promising" as he attempts to return after missing only a single game, according to Greg Auman of the Tampa Bay Times.
That means the Ravens may have to prepare for two huge receivers in Evans and Vincent Jackson, who are both listed at 6-foot-5, 230 pounds.
CSNBaltimore.com's Clifton Brown talks about how the Ravens will try to limit the two pass catchers. (Mobile users tap "View in browser" at the top of the page to watch.)
Left guard Kelechi Osemele missed his second straight practice Thursday. If he can't go, expect the Ravens to start next to undrafted rookie James Hurst. [ESPN]
The Ravens have 21 penalties so far this season, which ranks as the third-fewest in the NFL. Jamison Hensley breaks down which Ravens are drawing the yellow flags. [ESPN]
Here's a cool story on former Raven Chris Carr as he works toward his law degree at George Washington University. [MMQB.com]
Pop star Katy Perry will be the halftime performer at Super Bowl XLIX. [ESPN]
Torrey Smith: The fellas. [sqor.com]