Big Ben On What It's Like To Be Hit By Suggs
Few people have sacked Ben Roethlisberger more than Terrell Suggs.
Sizzle actually owned the Big Ben sack title in 2011 (15.5 sacks), but because the quarterback missed both matchups last season, Suggs was robbed of the opportunity to build on his numbers.
Big Ben said it was "painful" to miss the two rivalry games last season, buuuut …
"I don't know if it was as painful as if I would have played," Roethlisberger told The Sun's Matt Vensel in the Steelers locker room yesterday.
Few people know better what it's like to be on the receiving end of a blow from the relentless 6-foot-3, 260-pounder. As hard as Suggs can deliver a punch, Roethlisberger gets an interesting vibe coming with the thumps. 
 "If he hits you and he hits you hard, he's going to love it," Roethlisberger said, "but he wants to make sure you're OK because he wants you to keep playing, he wants to keep hitting you."
That is straight up respect coming from Suggs, even in the middle of a bloody battle.
"We've had some conversations that haven't been on TV and have been in the field of play," Suggs said yesterday. "I think we both know that we are each other's opponents but even opponents can show respect."
The feeling is certainly mutual.
"I respect the way he plays the game," Roethlisberger said. "He plays it hard, he plays it physical but he also respects the player. He doesn't have this dirty attitude that a lot of young guys coming into the league as linebackers or defensive players have. He's got a respect for the game and the player, I respect that."
When Roethlisberger underwent a minor knee procedure this offseason, Suggs was asked on the NFL Network if he had any well wishes to send.
Suggs flashed a wiiiiiiide Grinch-like grin after saying, "I hope for him to have a speedy recovery."
Well, unless there is some sort of freak accident between now and Sunday at 4:25 p.m., the two players will get their wish and face off for the first time since 2011.
Speaking of 2011, it only seems appropriate to watch this AWESOMELY classic interview Suggs gave after sacking Roethlisberger three times in the season opener, in which he explained that God owned Ben's soul, but he owned the QB's … uhhh … posterior.
Is Ray Rice Slowing Down?
When analyzing the Ravens' run game issues and Pro Bowler Ray Rice's part in it, you have to throw out at least five disclaimers (if you can think of more, feel free to share):
Disclaimer No. 1: The offensive line has not been good. For example, per ESPN, Ravens rushers were hit in the backfield on nine of 21 designed runs Sunday. That may explain why Jamal Lewis is seeing Rice run with hesitancy.
Disclaimer No. 2: Rice has been dealing with a hip injury for several weeks.
Disclaimer No. 3: Defenses are focused on Rice, who has long* *been believed to be the team's best offensive weapon. Until somebody else makes big plays, the focus will remain on him.
Disclaimer No. 4:  The team has gone away from the run during some games and he splits some carries with Bernard Pierce, giving Rice less opportunity to gel with his offensive line and get into a rhythm.
Disclaimer No. 5: The current running scheme doesn't appear to be working for either Rice or Pierce.
Even with all those disclaimers mentioned, some are starting to wonder if Rice is slowing down.
"While the offensive line has failed to open holes consistently, Rice looks more like a 36-year-old running back than a 26-year-old one," wrote ESPN's Jamison Hensley.
"He isn't accelerating up to the line. He isn't producing yards after contact. He isn't delivering big plays, or for that matter, three-yard gains on a regular basis. The more disturbing part is his uncharacteristic mistakes. Rice has fumbled twice this season, and he dropped a pass Sunday when there was a lot of open field in front of him. There is just something 'off' about Rice this year."
The shelf life for NFL running backs is short. While Rice's career is still young and he has only carried the ball more than 300 times in a single season once in his professional career (2010), WNST's Luke Jones points out that Rice carried the ball 910 times in three seasons at Rutgers.
"That's an] [extraordinary total that dwarfed the collegiate workloads of several of the league's current top backs including [Adrian] Peterson (747), LeSean McCoy (584), Arian Foster (650), Marshawn Lynch (490), and Frank Gore (197)," wrote Jones. "We're often guilty of viewing NFL rookie running backs as shiny new toys in mint condition, but in reality, the tread began wearing on their tires years earlier.
 "Those numbers don't necessarily mean Rice is wearing down significantly, but they are simple realities for an NFL running back that can't be ignored. And his slight 5-foot-8, 212-pound frame doesn't help in trying to project him to be a long-term workhorse despite his ability to remain so healthy to this point in his pro career."
That said, Rice has used the word "fresh" many times when describing himself. Sharing the load with Willis McGahee, Ricky Williams and Bernard Pierce over the years has helped keep his carries down.
 "Nobody with the team has voiced concern that Rice is slowing down," wrote The Baltimore Sun's Jeff Zrebiec.
Ravens Try Out RB Bernard Scott
Former Bengals running back Bernard Scott worked out for the Ravens, but was not immediately signed to a contract, according to The Baltimore Sun's Aaron Wilson.
The 29-year-old back was released*in September after rehabbing a torn anterior cruciate ligament from last season. The injury, among others, *limited him to two games in 2012, rushing for 35 yards on eight carries. He has not played this season.
"The Ravens' running game has struggled, but it's unclear if Scott would provide an upgrade," Wilson wrote. "The Ravens have only two running backs on the active roster: Ray Rice and Bernard Pierce."
Too Many Voices? Other Q&A Tidbits
Hensley participated in a Q&A with fans yesterday, and you can read the full chat here.
Below are some of the more noteworthy questions and answers.
Bob: How would you grade Josh Bynes' play this year?Hensley: I would give him a 'C.' There are times when he does make plays. But other times, he overruns plays and looks lost in coverage. The Ravens were banking on Arthur Brown being the starter, not Bynes. … I like Bynes more as a special teams player.
Emil: What are the chances the Ravens fire Juan Castillo after this season if they keep producing this way?Hensley: Harbaugh and Juan Castillo are good friends. It's going to take one bad year for the Ravens to make a move with him. You have to wonder if there are too many opinions being expressed in the offensive game plan sessions.
Cheston Harrington: Do you see Ozzie making another move for a TE or WR?Hensley: Don't see it. Ravens gave up two draft picks for Monroe. I don't think they will want to give up more picks to rent a TE or WR.
Peter: Any chance the Ravens can keep D. Smith, Arthur Jones, [Dennis] Pitta, and Monroe?Hensley: Yes to Daryl Smith, Dennis Pitta and Eugene Monroe. It looks like Arthur Jones is playing his way out of Baltimore. The Ravens' cap situation won't allow them to pay what other teams will be willing to spend on him.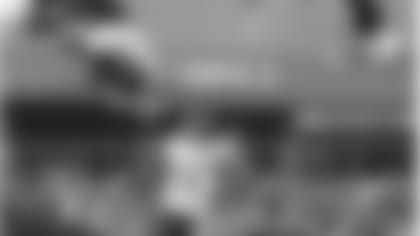 Referring to the pic to the right … @BMoreBirdsNest: Who's it gonna be this year? [Twitter] * @AKinkhabwala NFL Network]: Multiple Ravens told me today John Harbaugh was [extra fired up. One told me that at one point, he all but yelled: "It's Steelers week!" [Twitter] * @AKinkhabwala: Loved this from Flacco. Asked if Ravens get others' best shot. Said Duh: "What would it say about all the guys in the league if we weren't?" [Twitter] * @mattvensel: Ben Roethlisberger on Ed Reed being out of the division: "I'm going to miss him, but not too much." #Ravens #Steelers [Twitter] * @mzenitz: Flacco on the WR group: "The exciting thing is that we've gotten to really find out what kind of players some of these other guys are." [Twitter] * @mzenitz: Flacco on Jacoby Jones: "Getting Jacoby back definitely added something. You can tell when he's on the field. Defenses have to prepare for it." [Twitter] * "The Steelers have had a disappointing season, but their pass defense remains one of the best statistically," wrote Hensley. "Pittsburgh has allowed 196 yards passing per game and has given up four touchdown passes, tied for fewest in the NFL. The odds are against Flacco having a strong game at Pittsburgh." [ESPN] * Aaron Rodgers admits that NFL rules don't make it easy on tacklers. [ProFootballTalk.com] * Ray Lewis addressed the USC Trojans football team on Tuesday. "He can make you believe you can go fly and jump over a building," tailback Javorius Allen said. "That's how inspirational he is." [LA Times] * Referring to the pic below … @untouchablejay4: ........... amen ........... [Twitter]